Need to organize your student profiles into groups? That's possible with the My Groups feature in My Classroom!
Note: the ability to crate Group profiles is only available with our Premium subscription plan. If you are interested in upgrading your subscription in order to create Group profiles, click here.

To learn how to create a group, try the interactive tutorial or follow the steps below!
---
Click on My Classroom at the top, and navigate to My Students & Groups.
This will bring you to the dashboard for your student profiles.
To create a new group, click on New Group Profile.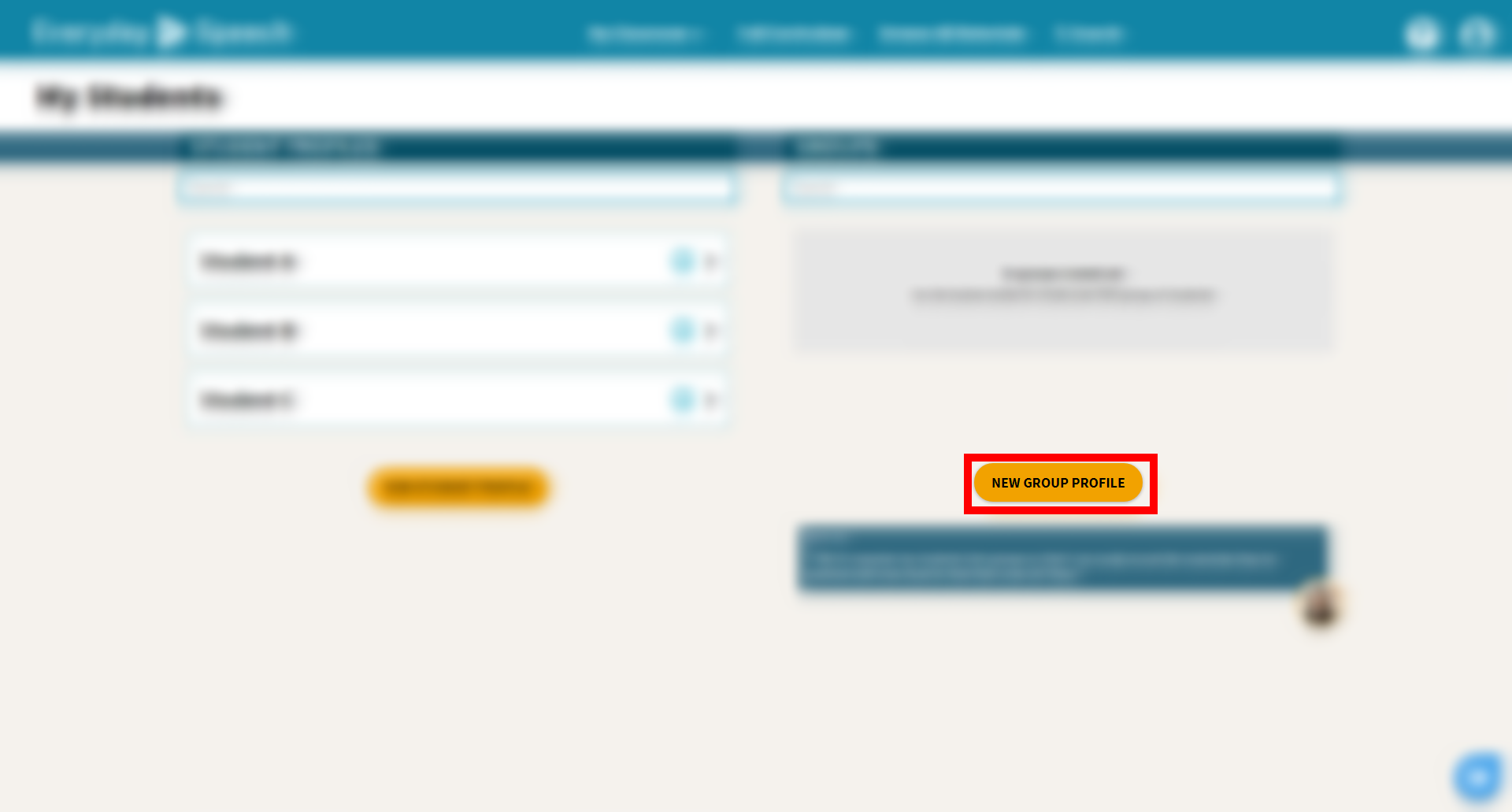 Enter the group name and click Next Step.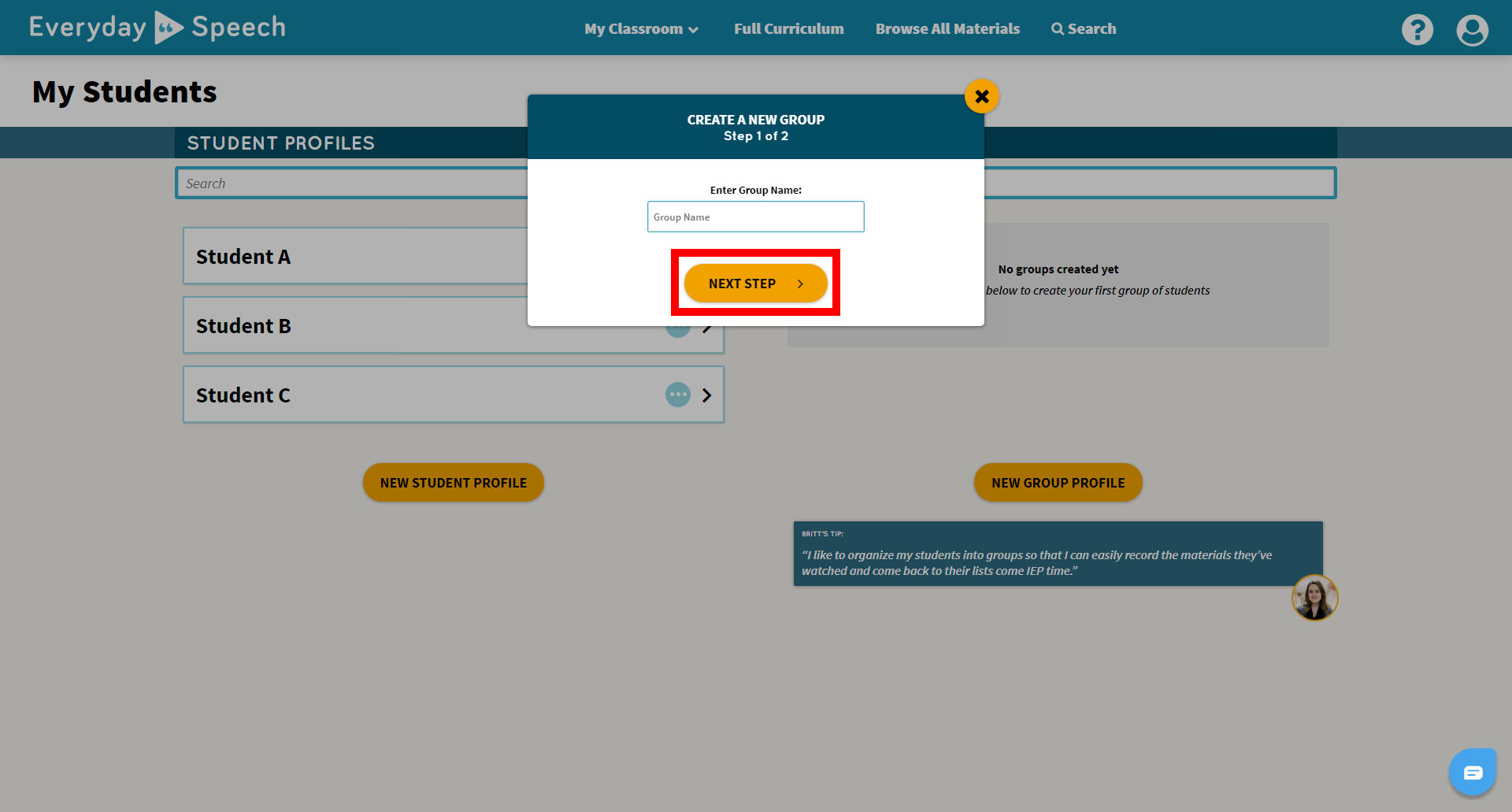 Select the students to be assigned to a group. If you haven't created a student profile yet, you can click on Add a new student.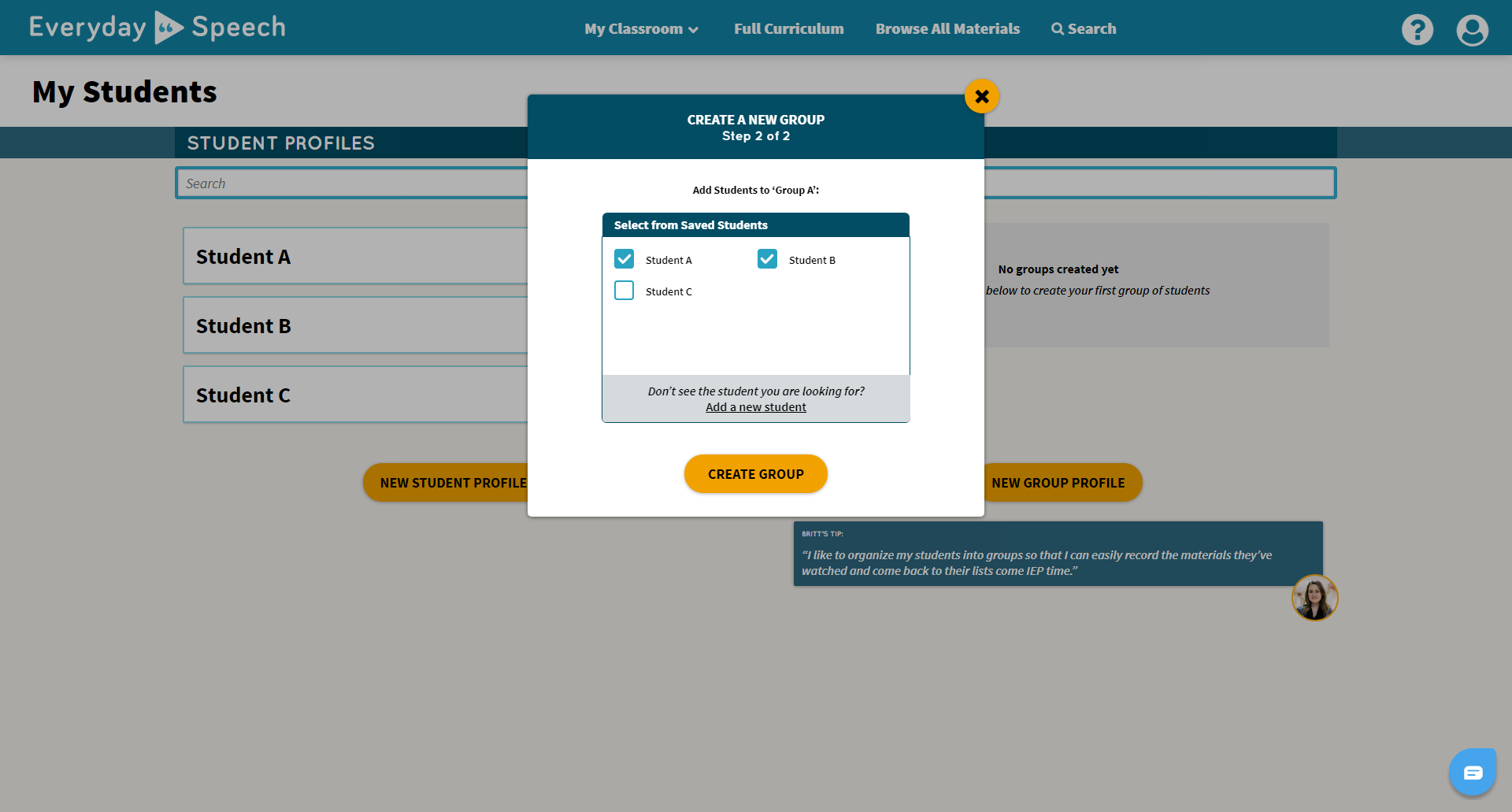 When you're done selecting students, click on Create Group. You can also create a group without assigning any students yet. You can always add students later.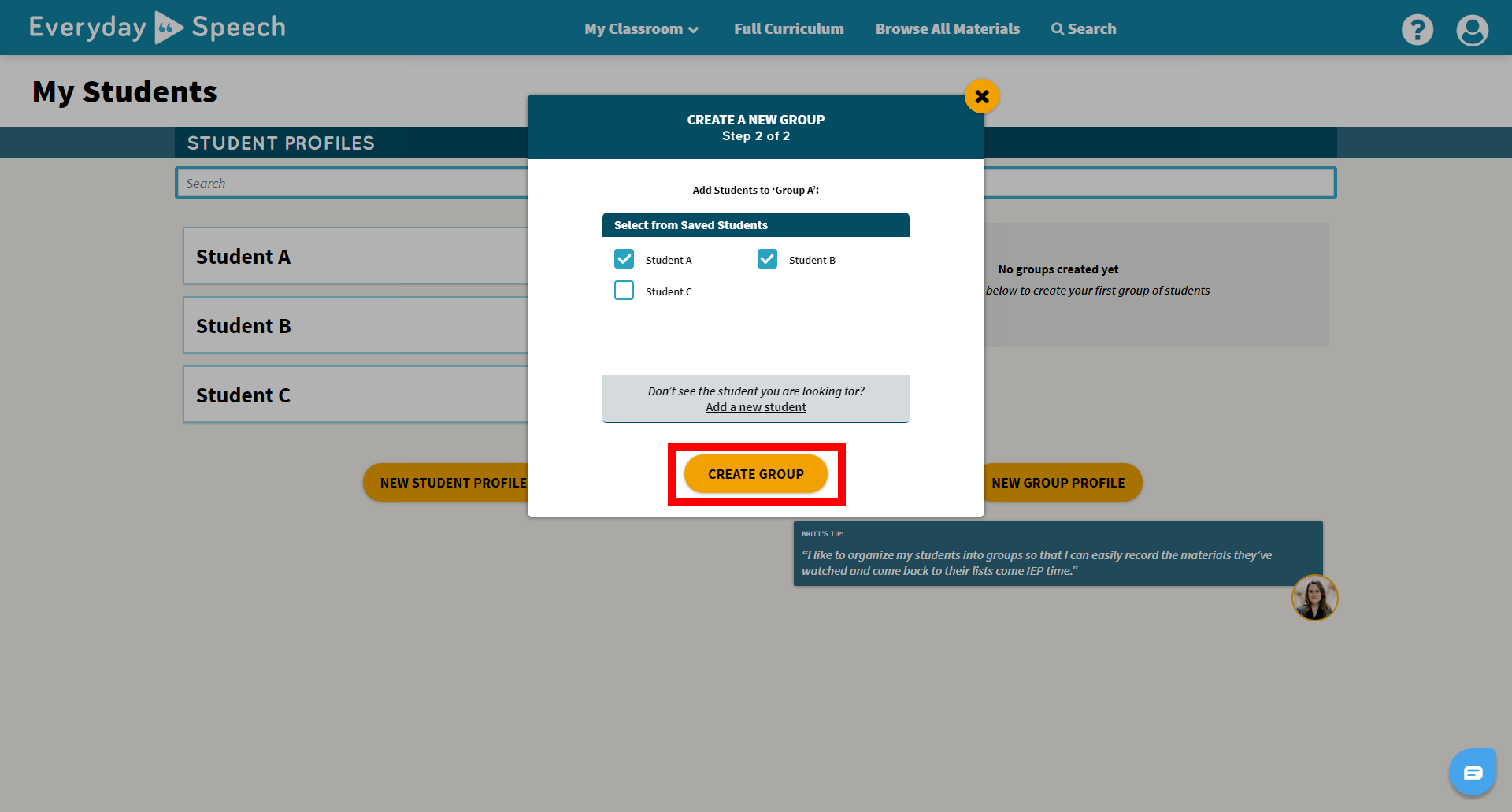 You should now see a list of all your students and the groups you've assigned them in.