You can now easily track your student's viewing history with Student Profiles! Now you no longer need to manually write down each piece of content that you've worked on with a student.
Note: if you are on our Premium subscription plan, you can create an unlimited amount of Student Profiles. If you are on our Basic subscription plan, you can create up to two Student Profiles. If you need to upgrade your Basic plan because two Student Profiles are not enough, please see this article.
Follow along with our Everyday Speech Expert to learn how to create Student Profiles: How to create student profiles & groups in the Everyday Speech platform
---
Click on My Classroom on the blue navigation bar, and navigate to My Students & Groups.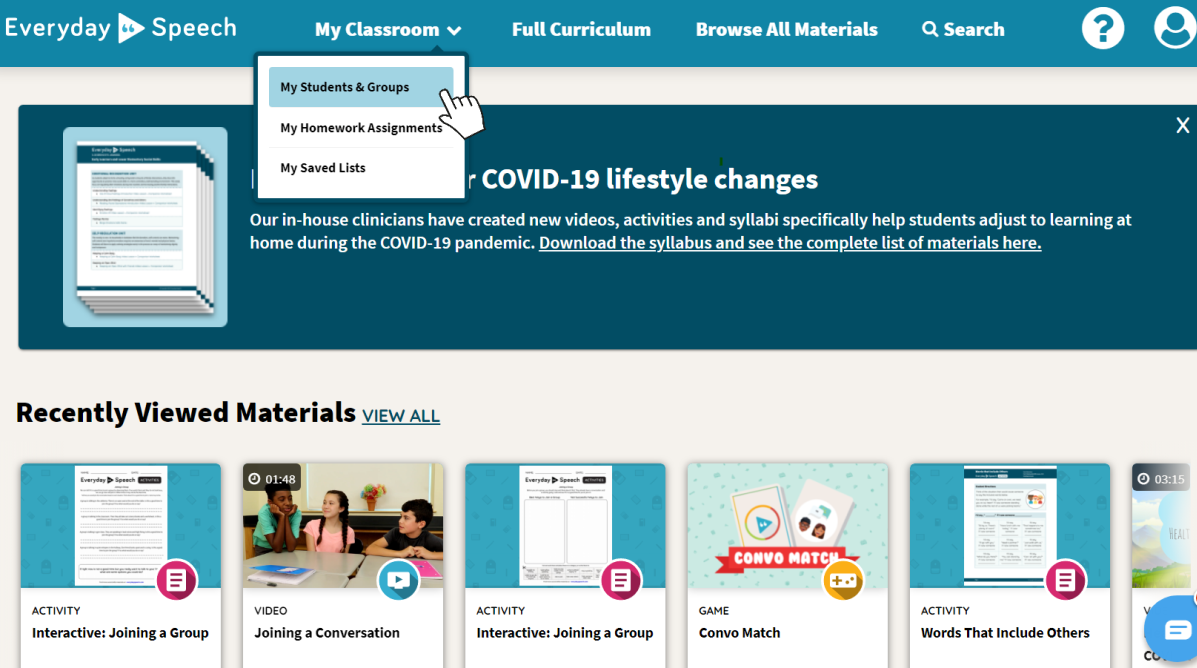 This will bring you to the dashboard for your student profiles. Click on New Student Profile.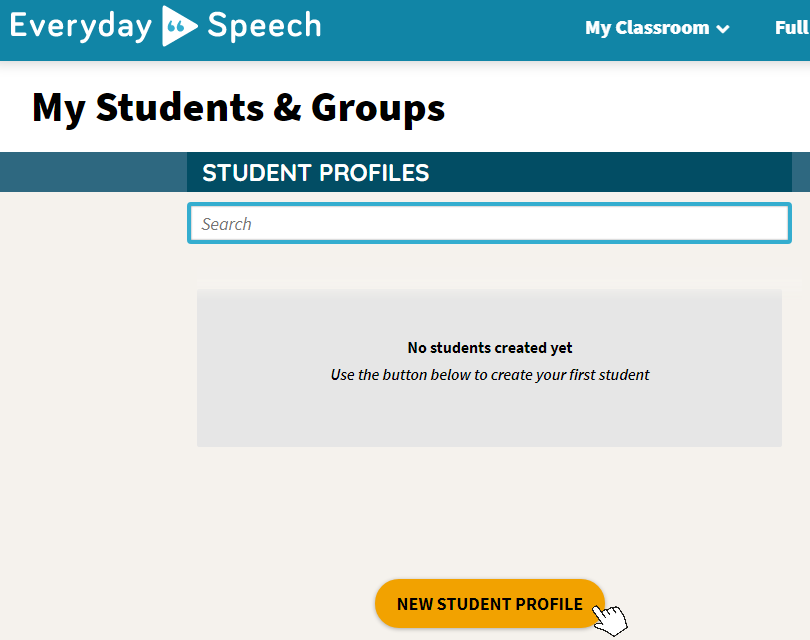 Enter the student's first name and last initial. Click Confirm.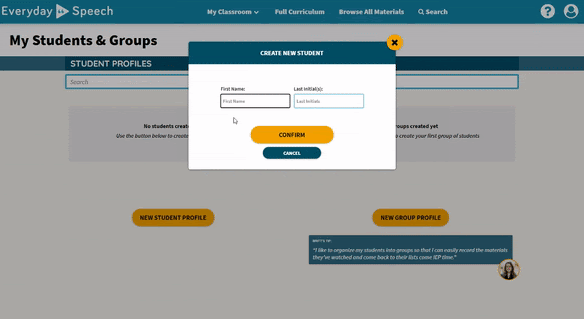 After confirming, you should now see the student profiles you have created.