No longer need a certain student profile in your account? Or you've reached your limit for student profiles? You can delete the profile using the Delete Student function in My Classroom!
Note: If you are signed up with our Basic plan, you'll notice you are limited to 2 of each feature (2 students, 2 homework links, 2 saved lists) per month and no groups feature. If you are on the Premium Plan, you will have unlimited access to all features. If you are interested in upgrading to the Premium plan, you can do by following the instructions here.
To learn how to delete a student profile in My Classroom, try the interactive tutorial or follow the steps below!
---
Click on My Classroom on the blue navigation bar and navigate to My Students & Groups.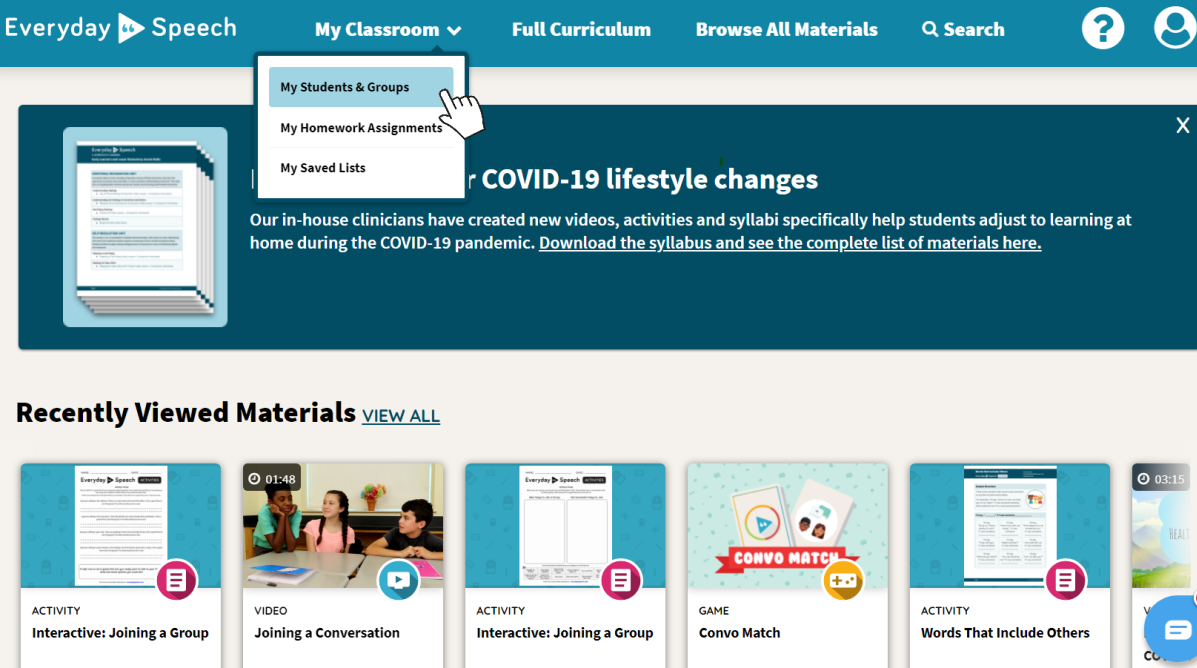 This will bring you to the dashboard for your Student Profiles and Groups.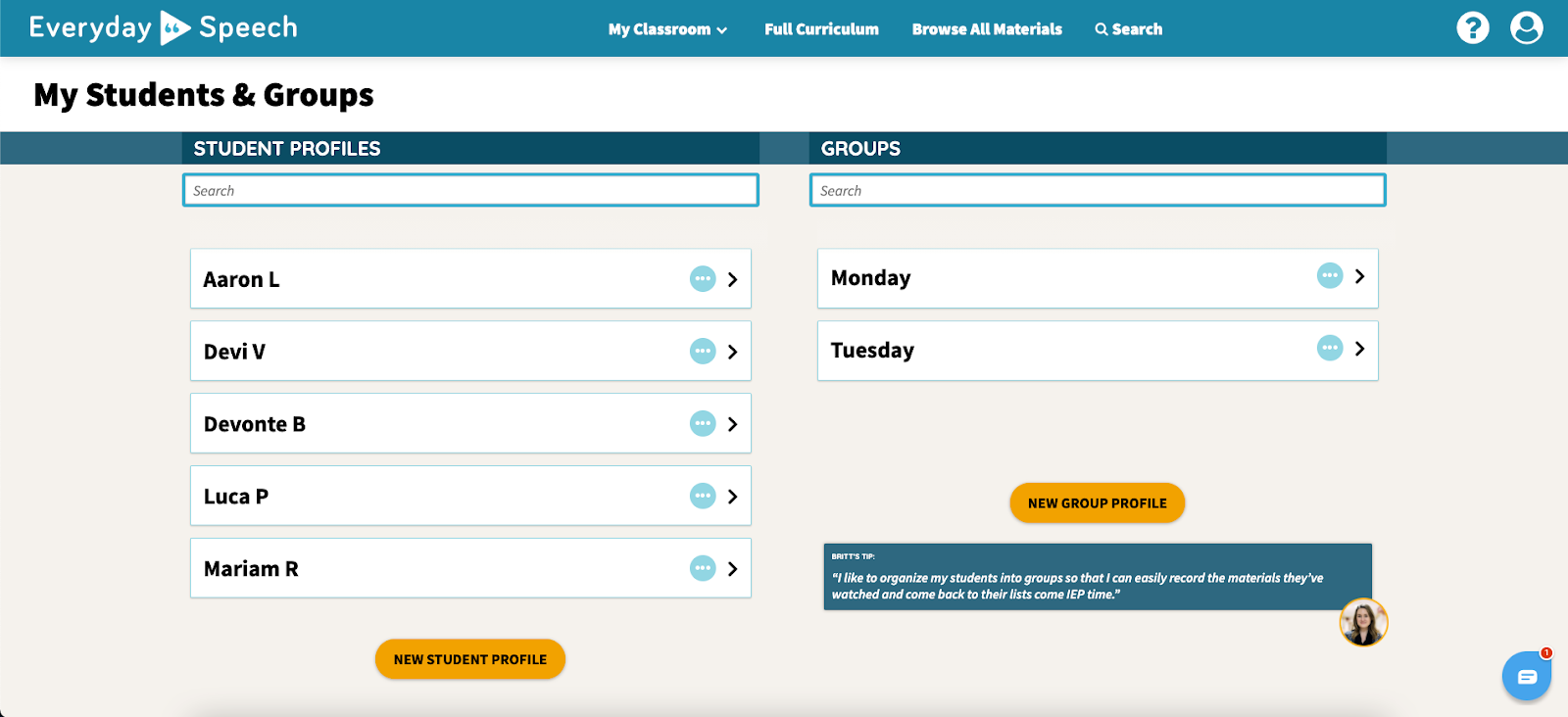 Click on the Option icon for the student profile you want to delete.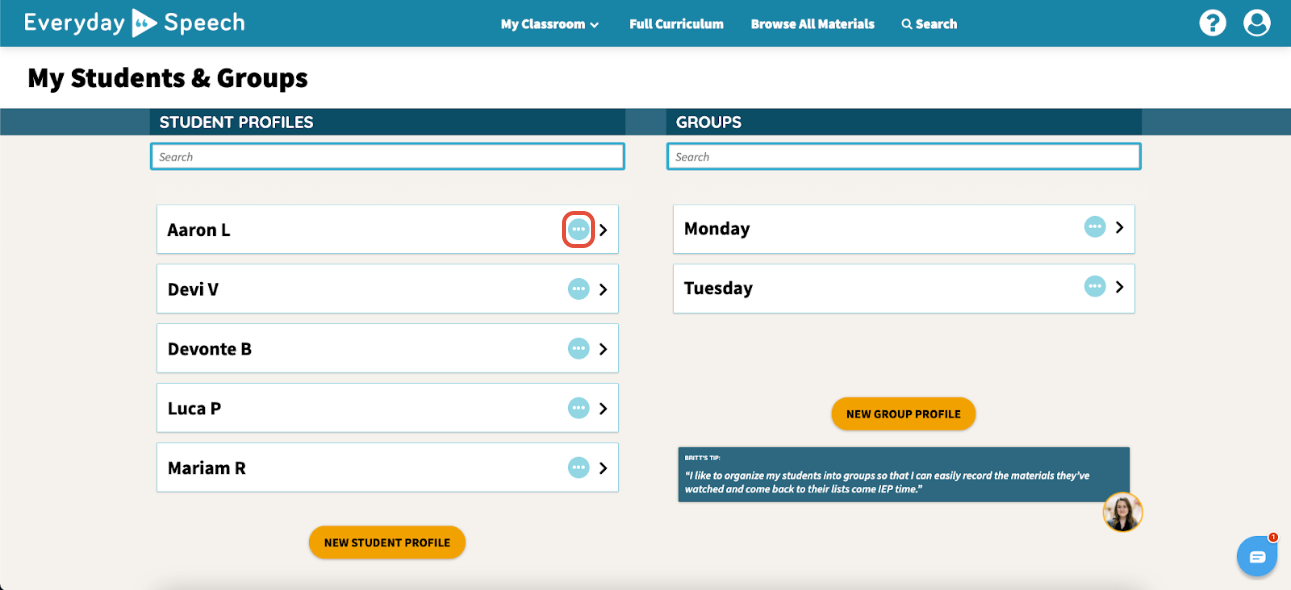 Click Delete Student.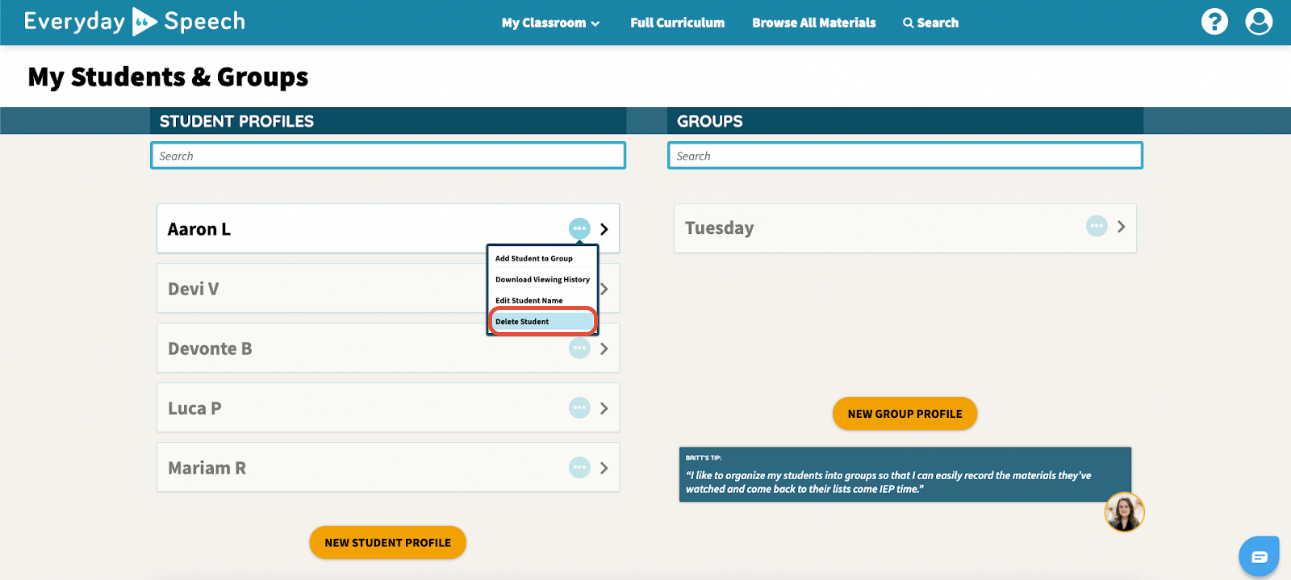 Click Confirm. Note that the action cannot be undone, and that you cannot retrieve any student history linked to the profile.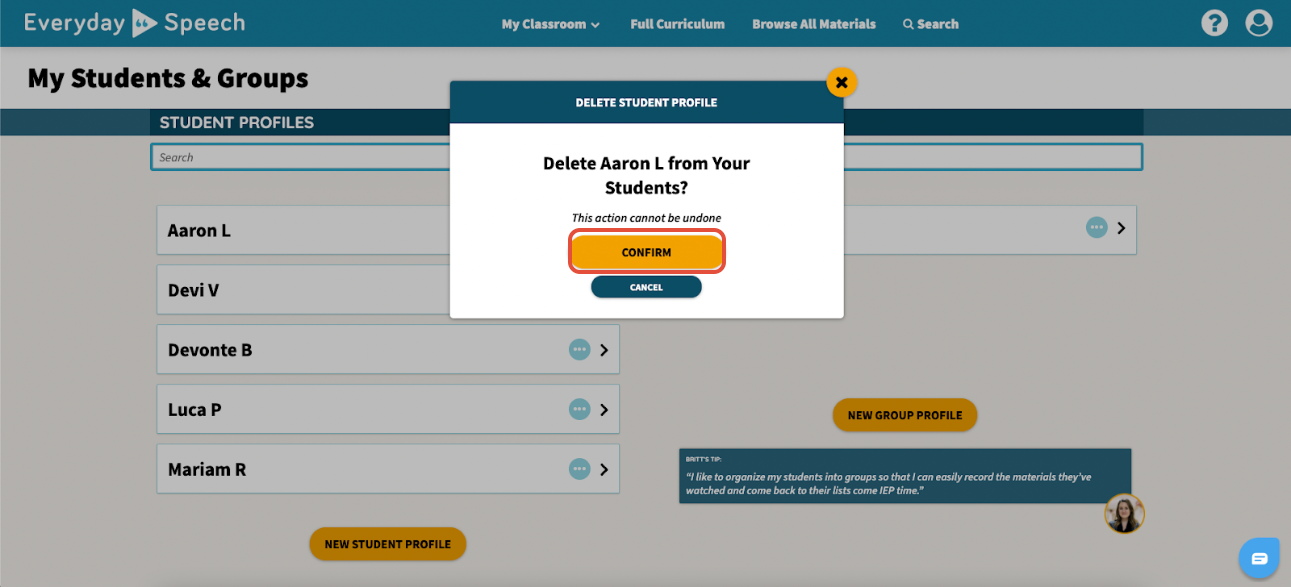 The student profile will now be deleted. You can always create a new student profile if you'd like to recreate the student profile.