Do you need to make any changes to a group profile's name? You can easily do this by Editing A Group Name in My Classroom!
Subscribers on our Basic subscription will not have the ability to create Group profiles. Those on the Premium subscription plan can create unlimited Group Profiles. If you'd like to upgrade your Basic plan, please see this article or contact us here!
---
To learn how to edit a group, try the interactive tutorial or follow the steps below!
---
Click on My Classroom on the blue navigation bar, and navigate to My Students & Groups.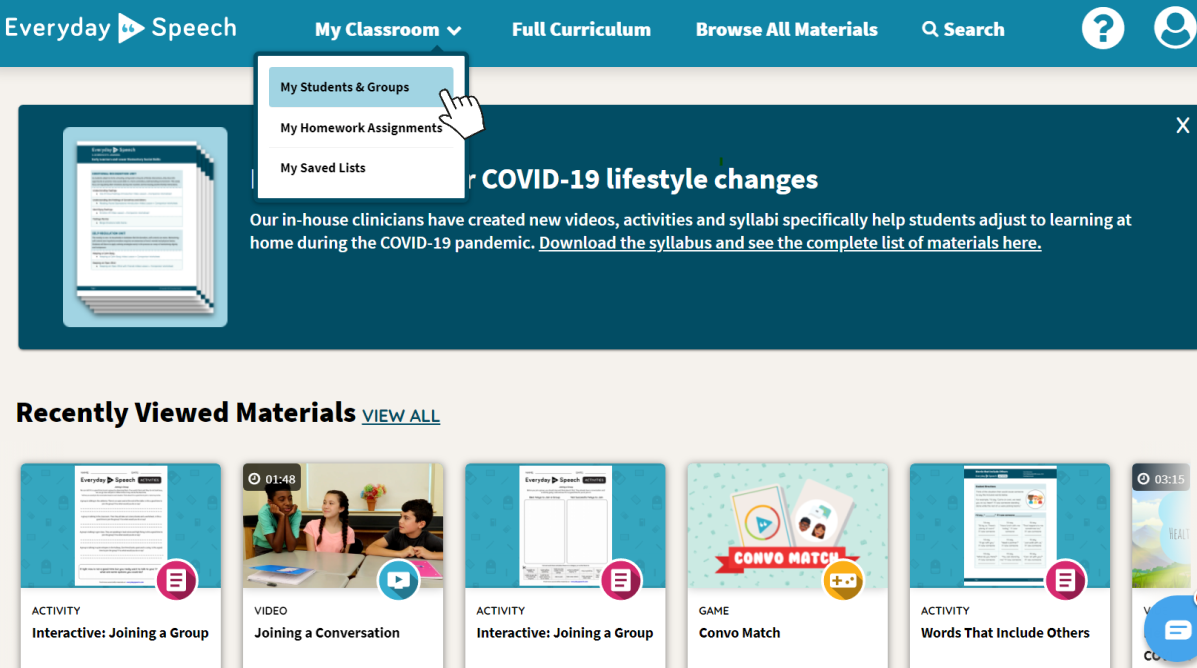 ---
You'll be redirected to the dashboard for your Student and Group Profiles.
---
Click on the circular Option icon for the group you want to edit.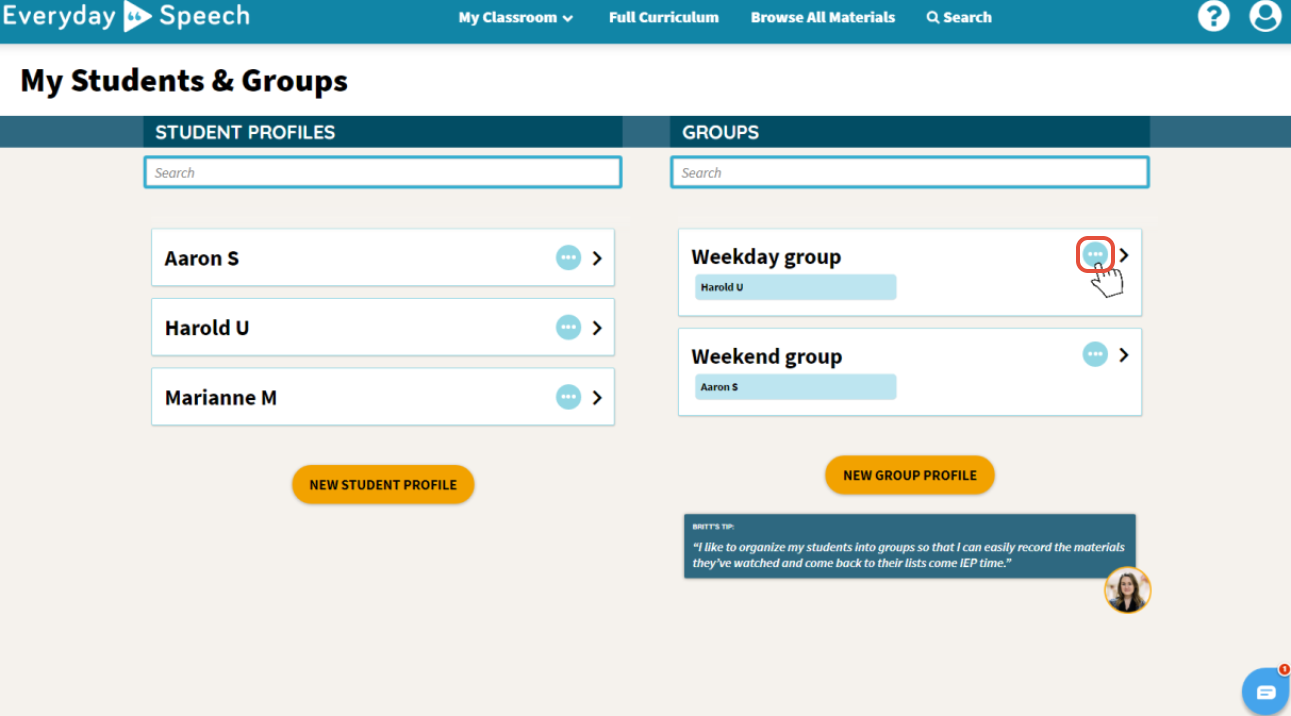 ---
Click Edit Group Name.
A pop-up will appear prompting you to change the Group name. After you finish editing the Group's name, click Confirm. Your changes will be saved!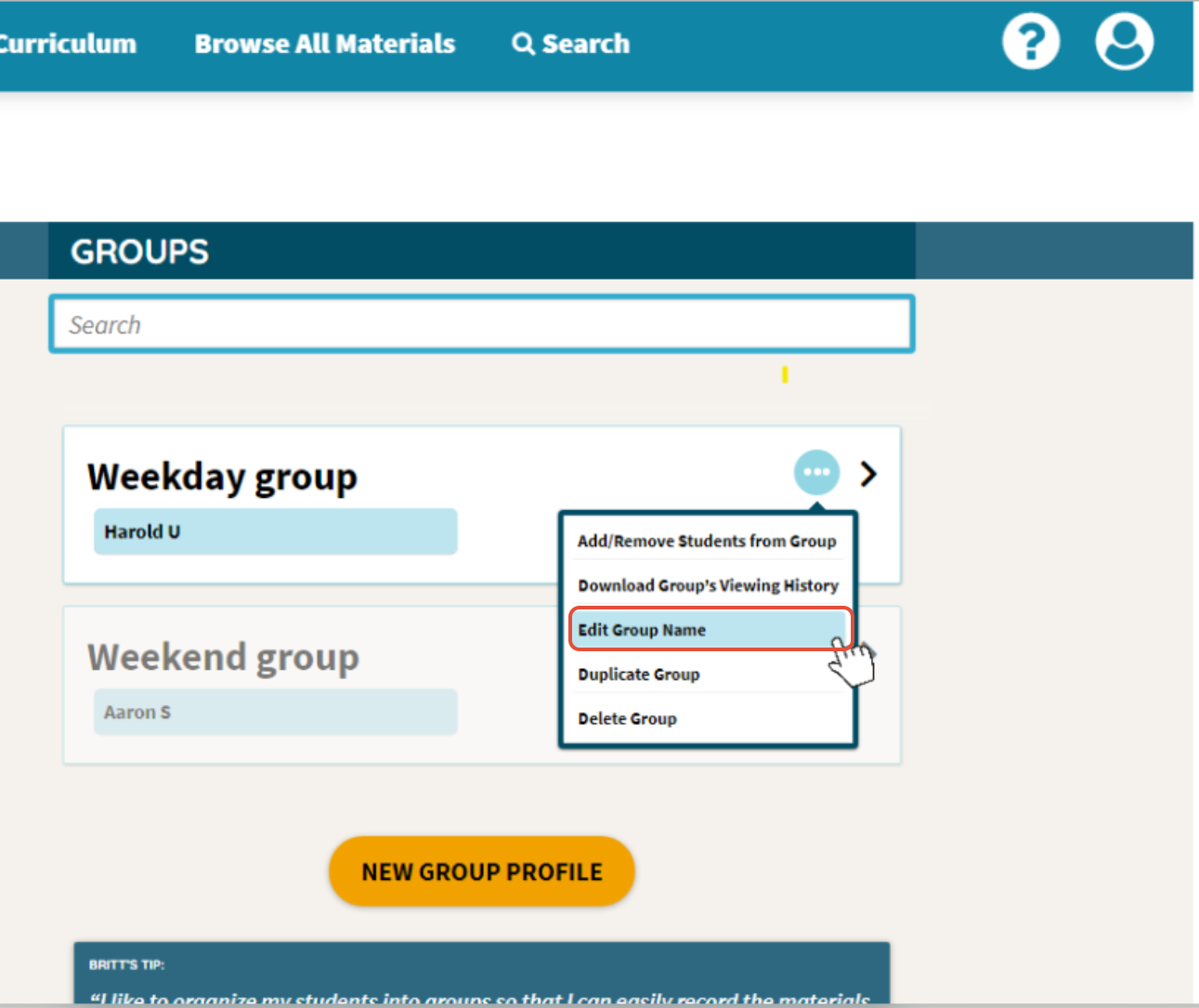 ---
Another way to edit the Group name is by clicking on the Group you want to edit! You can edit the name right from the Group's dashboard.