Are you looking to make a current User a Coordinator or revert a Coordinator back to a User? If you are a Coordinator or SuperAdmin, you can assign other users to be Coordinators.
To use the Everyday Speech Admin Portal, you must be a designated administrator for your district account. Please reach out to us at support@everydayspeech.com with any questions.
This guide is for users with existing logins only. If you are trying to assign the 'Coordinator' role to a new user, please take a look at our guide here: How can I add a new Coordinator to my account?
---
To learn how to assign a user role, we have a step-by-step tutorial below!
---
1. Please head to the Everyday Speech Admin Portal and login. If you are a designated admin, your login will be the same as on our SLP login page.
---
2. Locate the email address of the license that you wish to update and click the right-pointing arrow under Actions.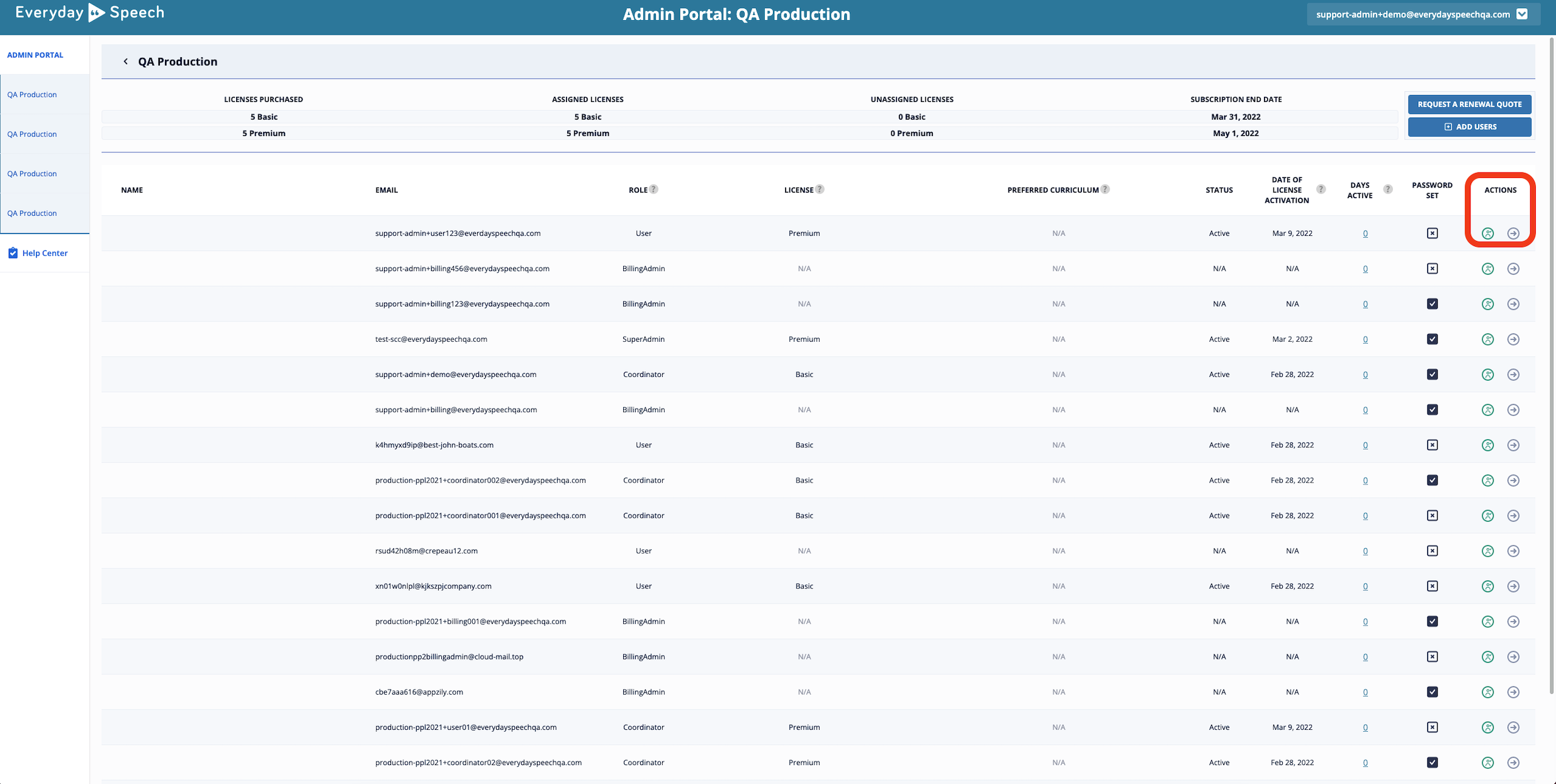 To manage users, you will need to click on the Grey Arrow icon:

---
3. Click on the Role drop-down menu.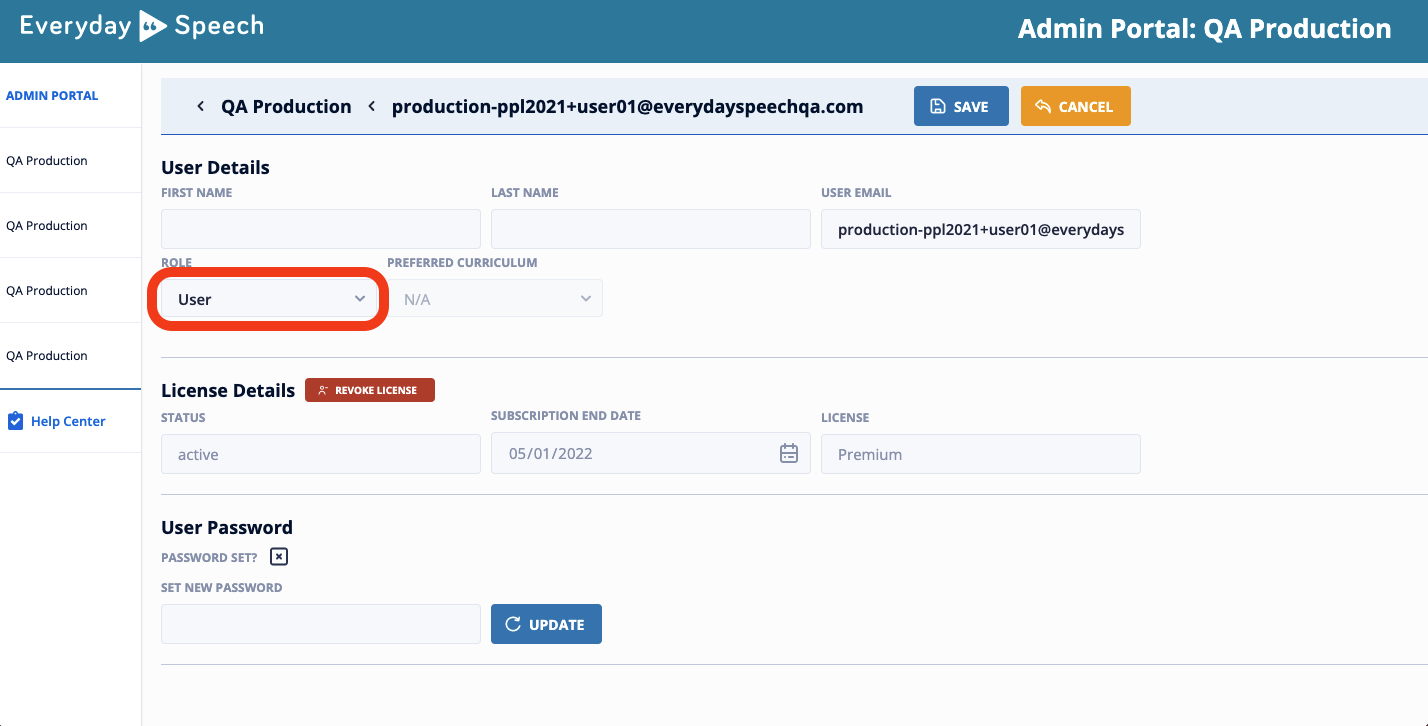 ---
From here, you can select the desired role for this user.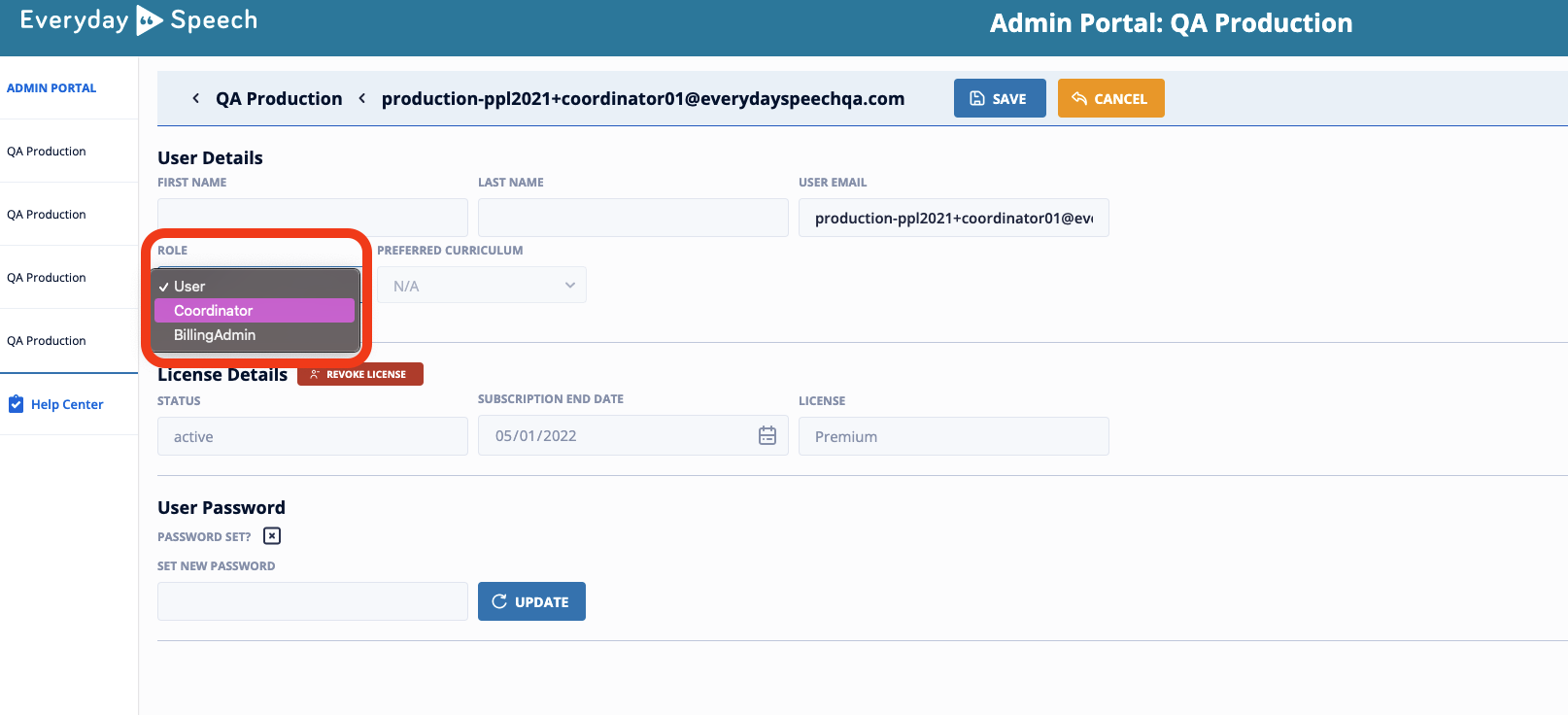 Please don't change an existing user to a Billing Admin. This role restricts the user from accessing our Social-Emotional Learning Platform.
If you would like to designate a Billing Admin, please reach out to us via email: support@everydayspeech.com
---
4. Lastly, click Save to implement the role change.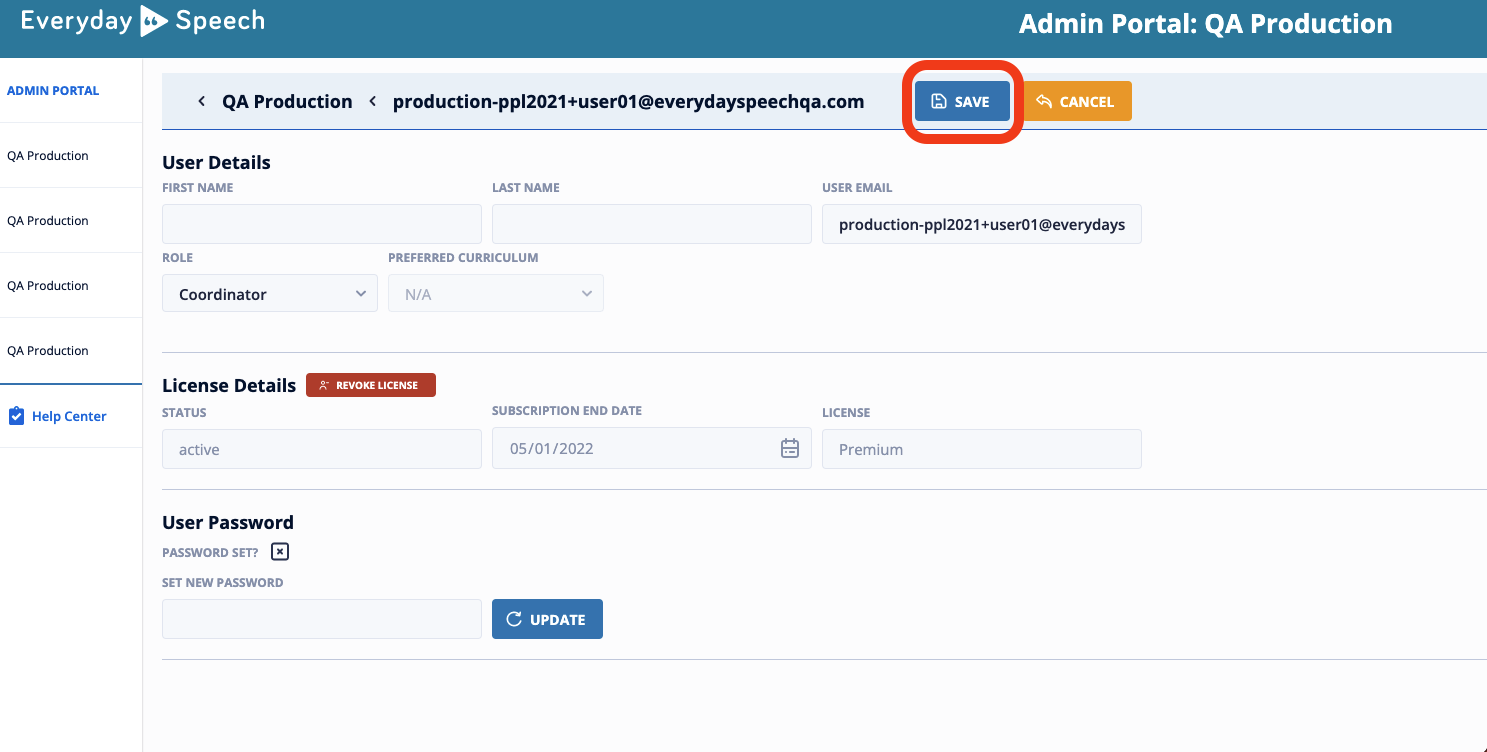 ---
Once the role is saved, the credentials for the user will stay the same! They can continue to log in to the SELP as usual.
If you have changed a User to a Coordinator, they can now use their login information to access the Everyday Speech Admin Portal.