Are you looking to speak with someone regarding your Everyday Speech renewal? Or perhaps you need to add another user to your account? Book a call with our team today!
In order to use the Everyday Speech Admin Portal, you must be a designated administrator for your district account. Please reach out to us at support@everydayspeech.com with any questions.
This article is intended for Super Admins or Coordinators who have an Admin Portal login to manage users.
---
To learn how to connect with our team through the Admin Portal try the interactive tutorial or follow the steps below!
---
The first step is to open the Everyday Speech Admin Portal and log in.
If you aren't sure how to log in, please see this article.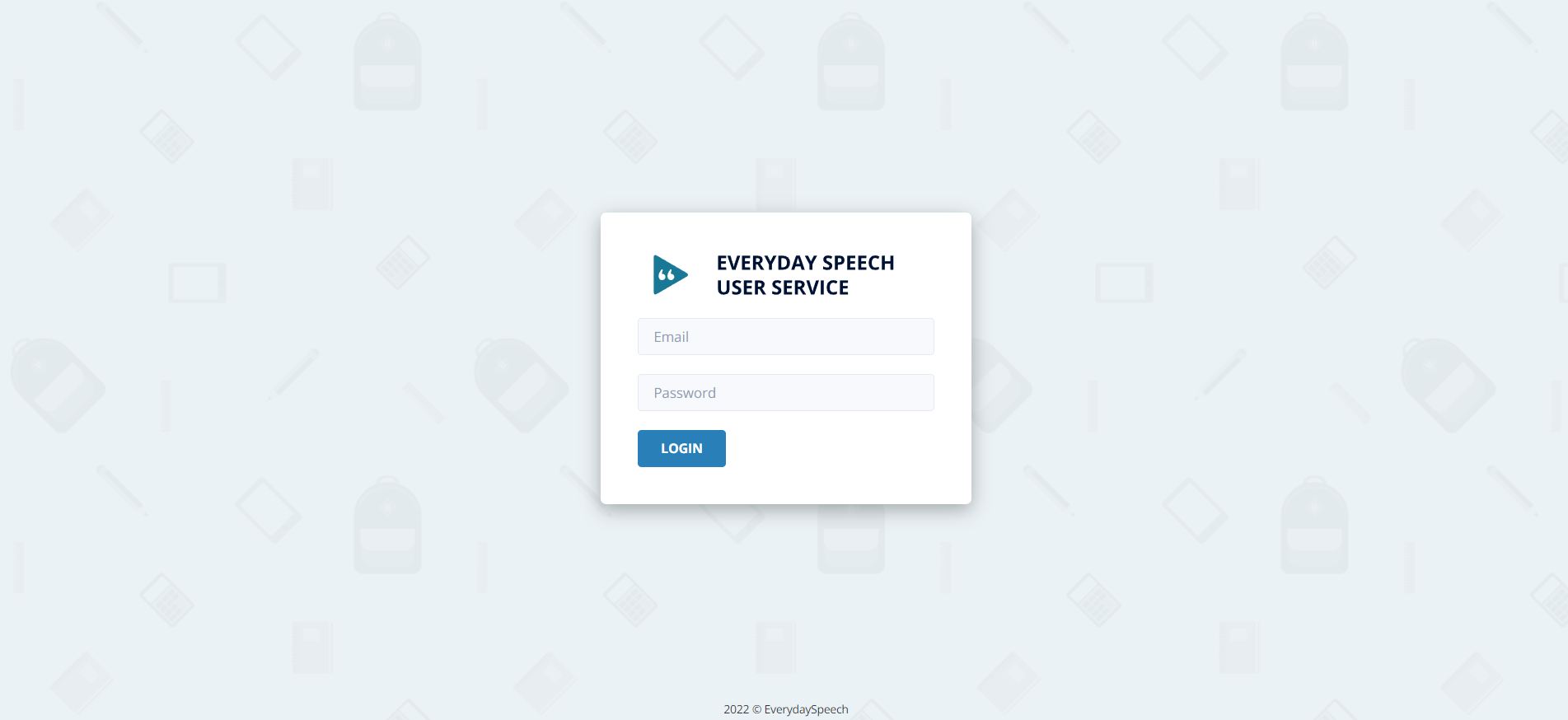 ---
Click Schedule a call.
---
You'll be redirected to a meeting page. Enter your email address (please use an email address that is checked frequently as the meeting link and correspondence will go to this email).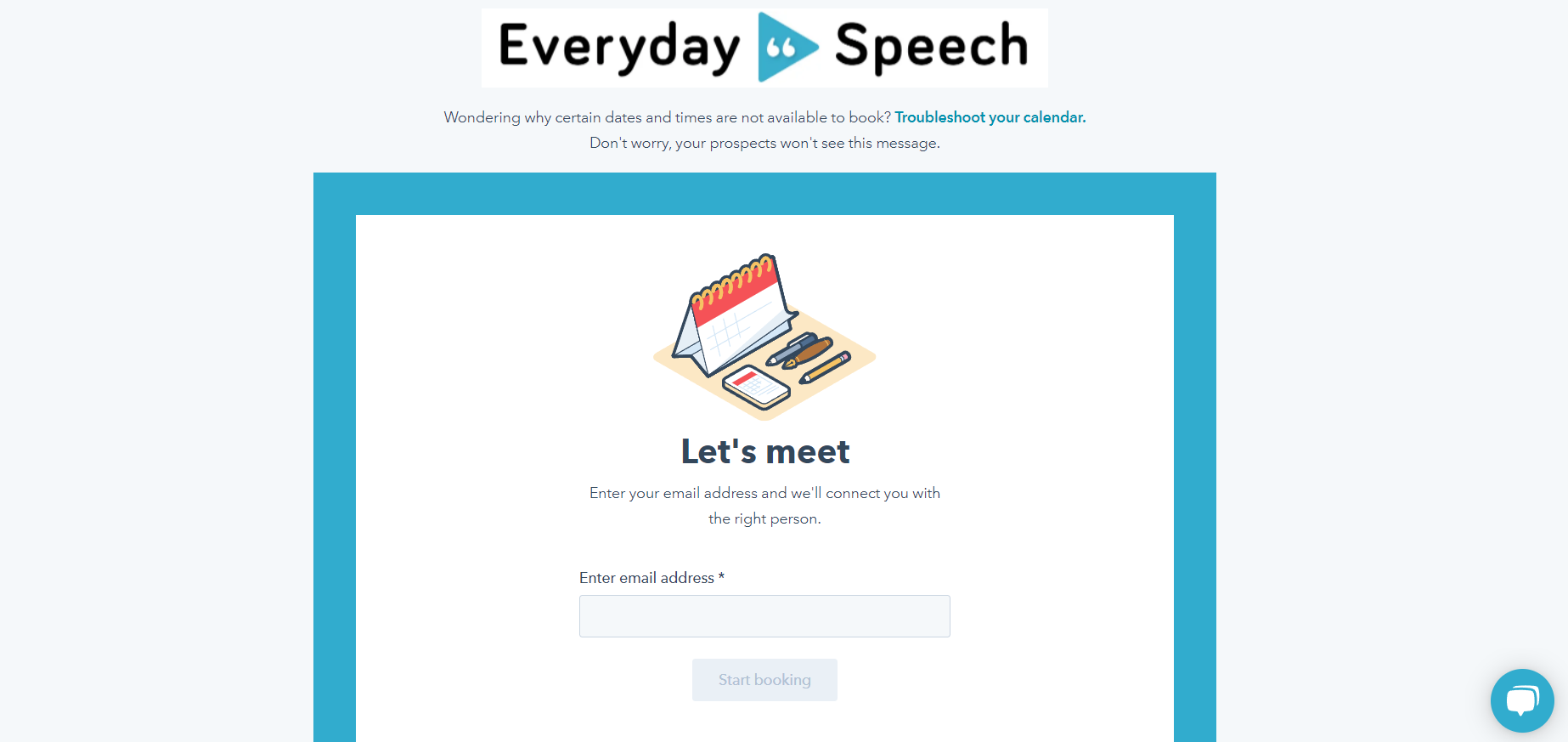 ---
Choose a date and time slot that works best for you.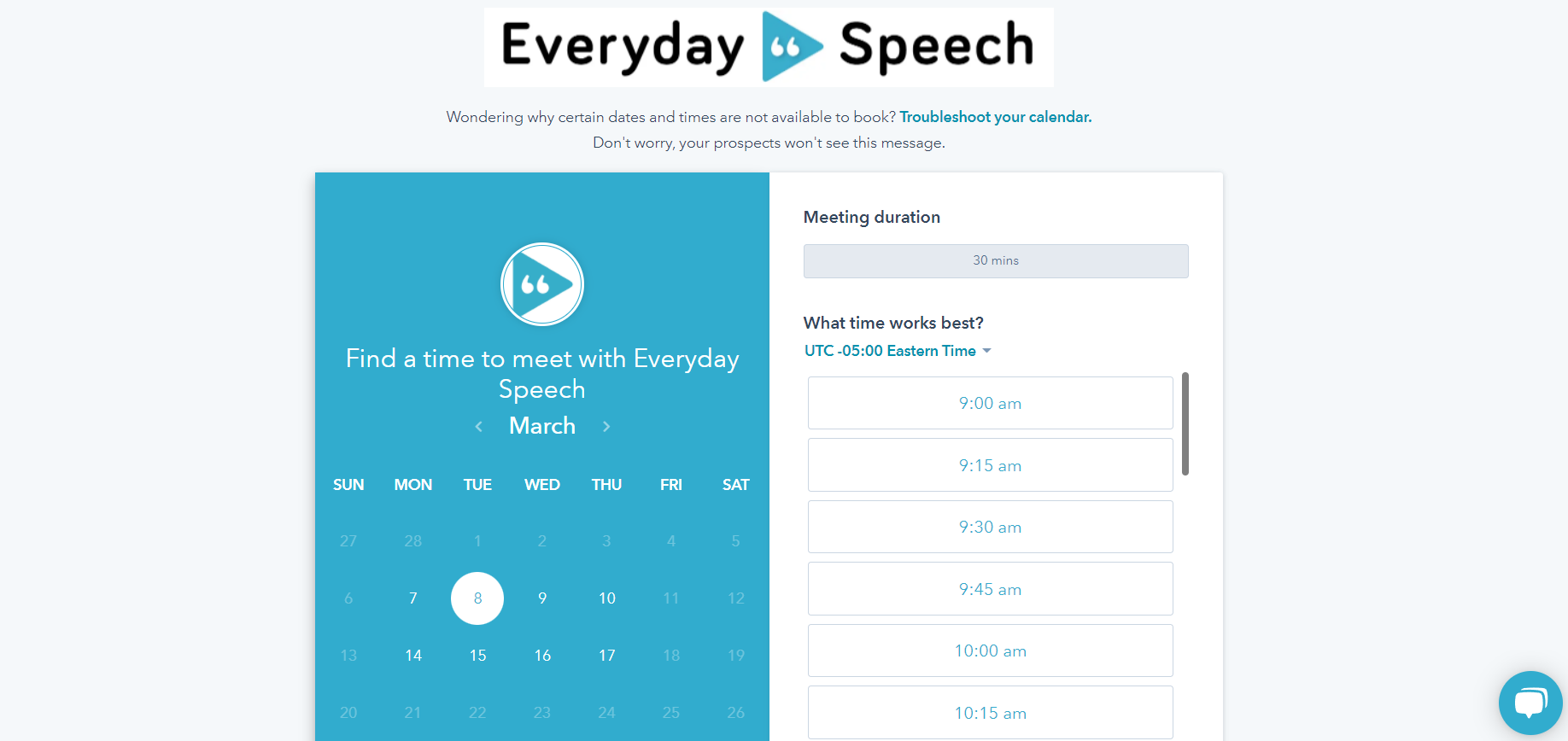 ---
Once a time slot has been chosen, please fill out your name, email address and your current Role in your district.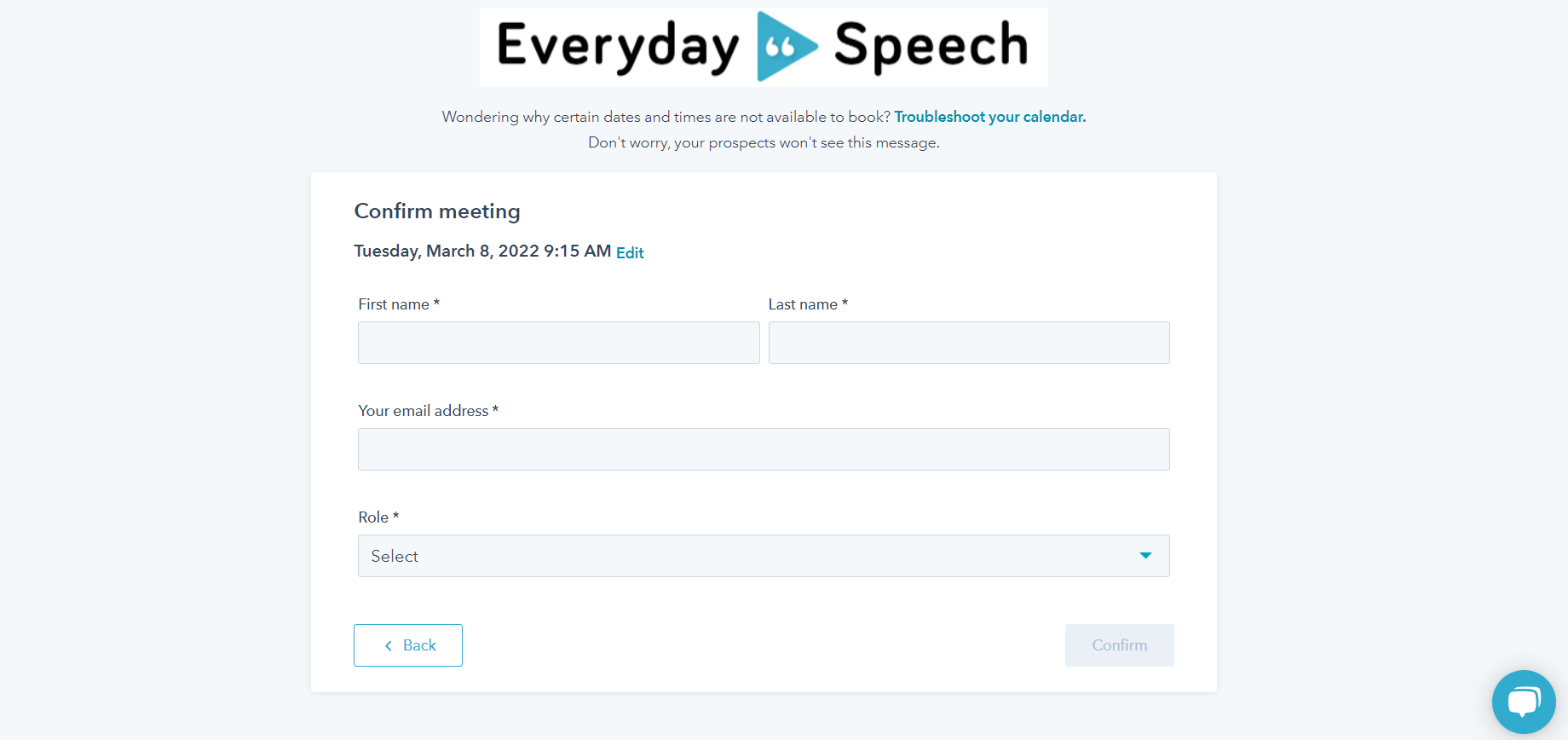 ---
Once confirmed, you should receive an email with further instructions and the meeting link. We look forward to speaking with you!