User management in the Everyday Speech Admin Portal
How to Correct a Misspelled User Email Address in the Admin Portal
You can easily correct a misspelled email address!
In order to use the Everyday Speech Admin Portal, you must be a designated administrator for your district account. Please reach out to us at support@everydayspeech.com with any questions.
---
The first step is to open the Everyday Speech Admin Portal and log in.
---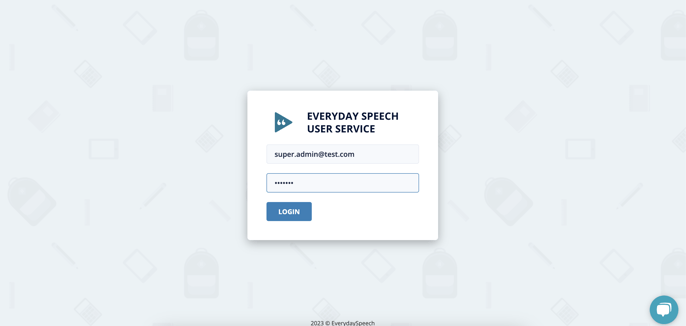 ---
Locate the user email that needs updating and click the right-pointing arrow under the Actions column.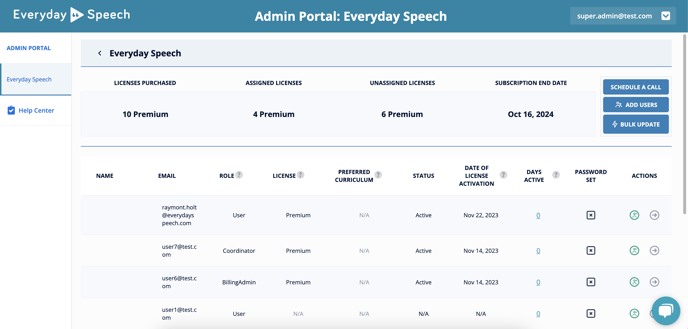 ---
Next, find the User Email field, and click the email address to start typing.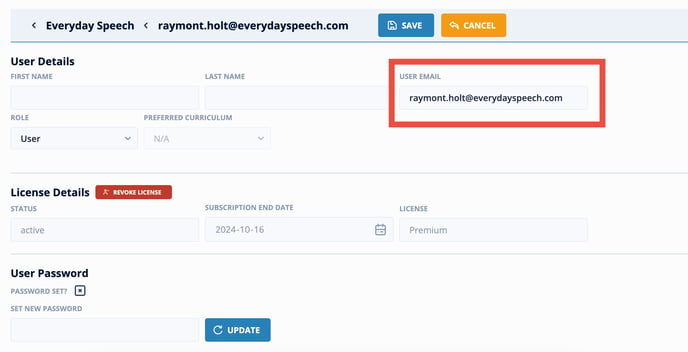 ---
Once you have fixed the misspelled email address, click Save.

---
To confirm the changes, click OKAY.

---
And that's it. You're done!