Filtering your Full Curriculum page to see the grade levels you need has never been easier!
Toggling grade-level tabs
Do you only work with one grade level, and the other tabs are cluttering your view? We give you the option to hide any grades you do not use!
To learn how to manage your grade level tabs, try the interactive tutorial or follow the steps below!
Here's an interactive tutorial
---
Once you are logged into your account, click the button that says Manage grades you work with.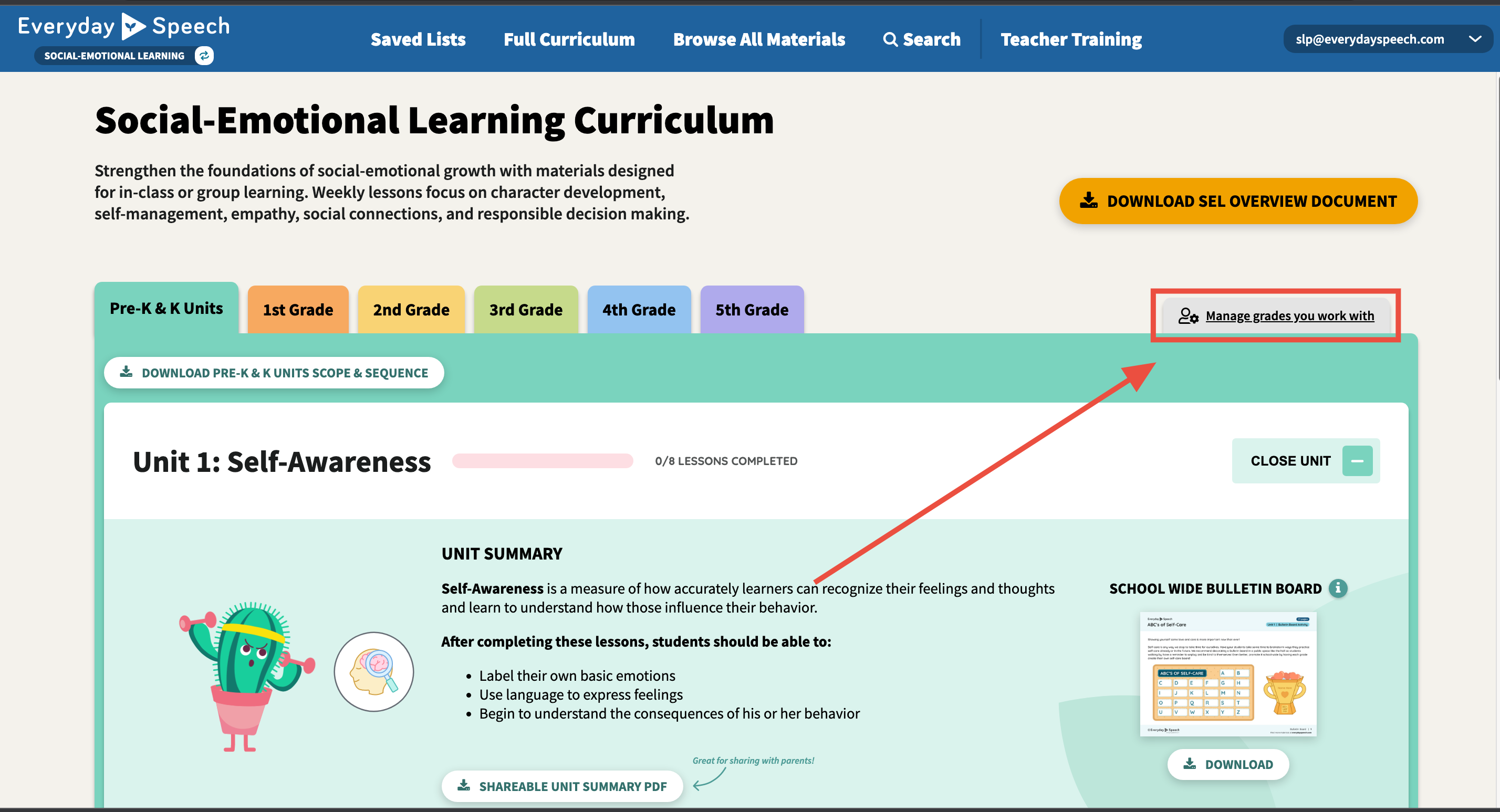 ---
Selected grades will show up with a blue background. If all grade levels are blue (and therefore will show up in the Full Curriculum view), click on a grade level to de-select that grade (it will no longer show up in your Full Curriculum view).
The background on the grade level will turn white if it is de-selected.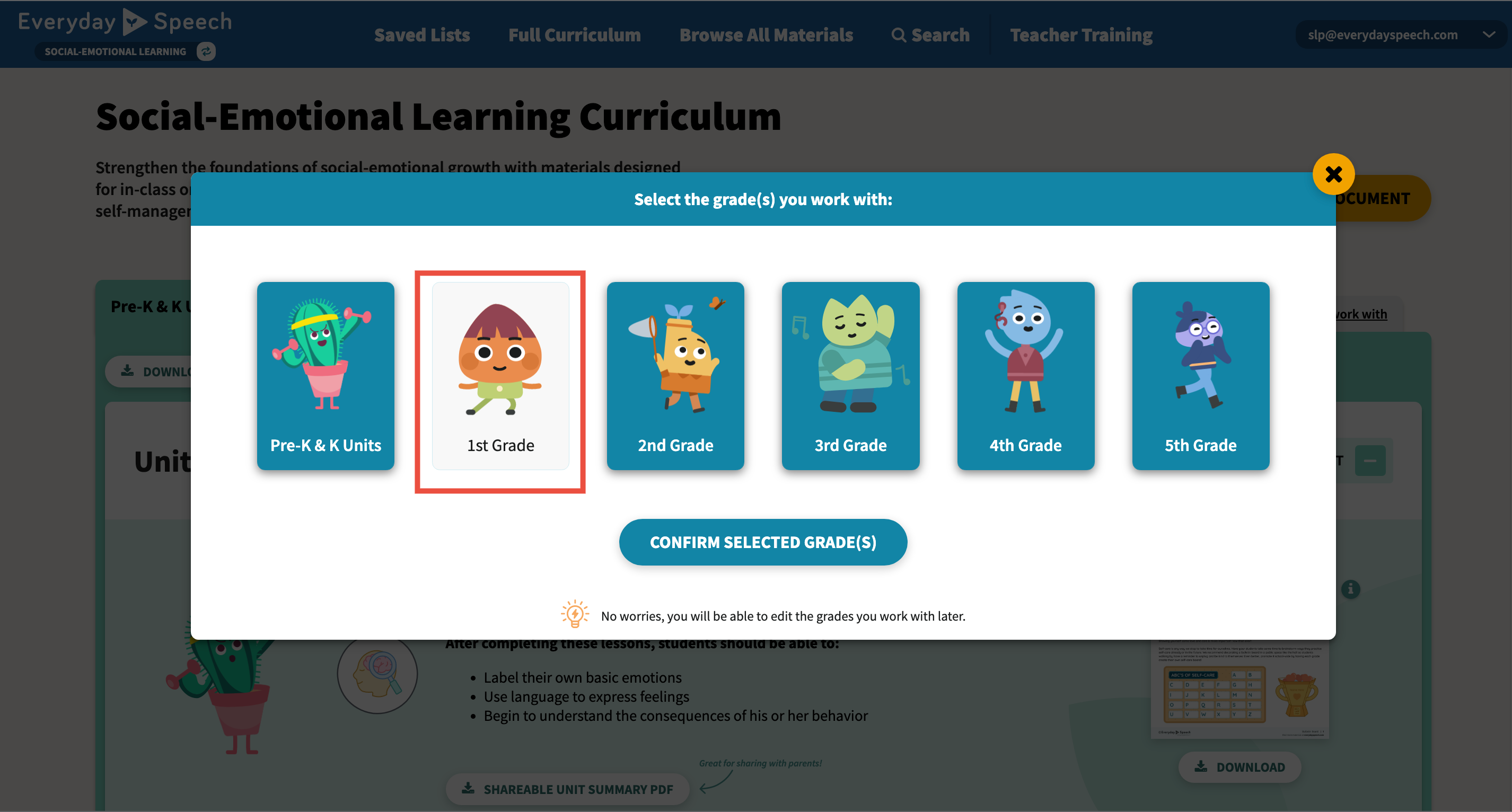 If you'd like to select a grade that is de-selected, simply click on the grade level to select the grade level again.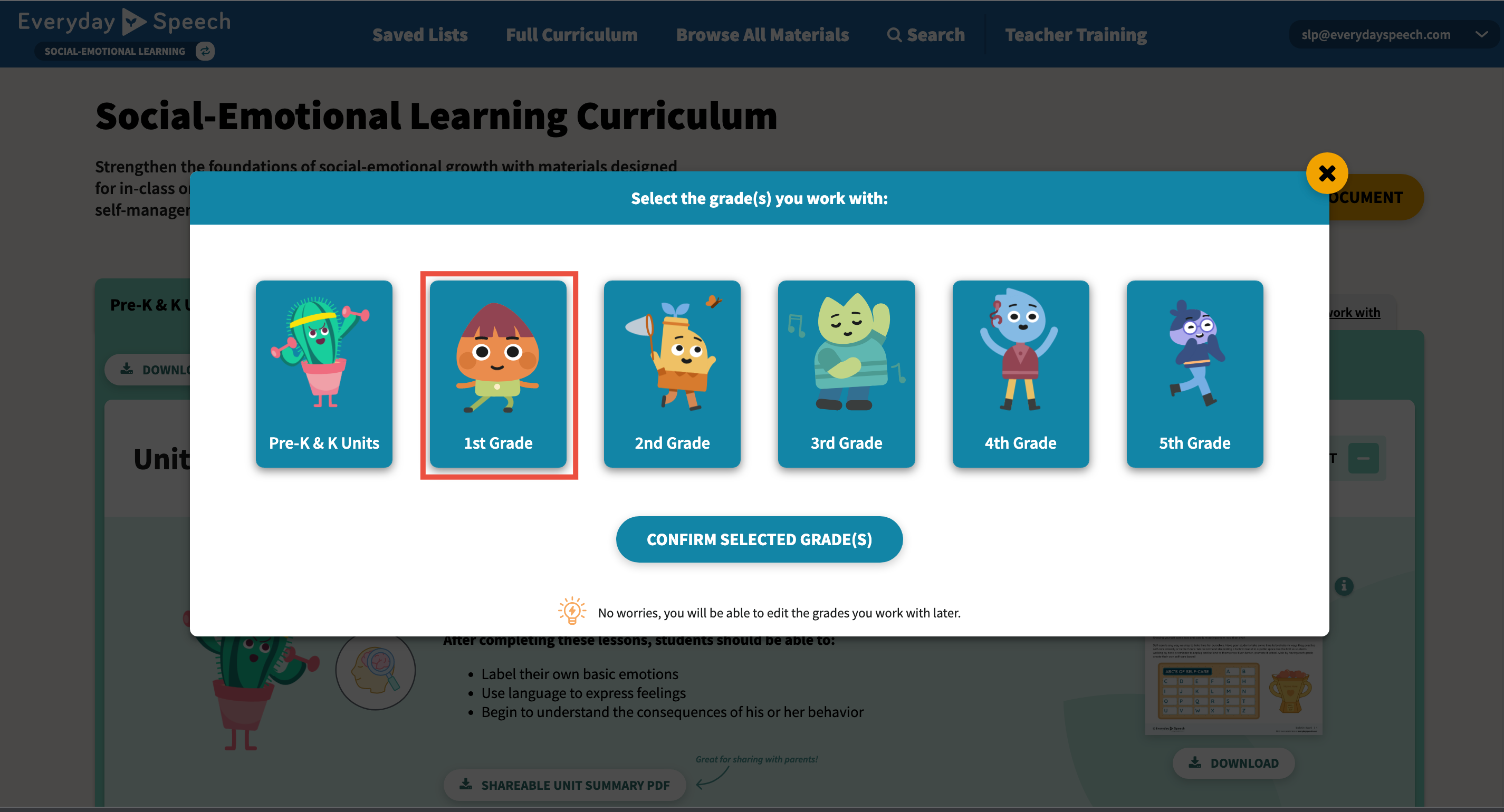 For example, in the image below, 2nd Grade and 5th Grade have been selected for the Full Curriculum view, and all other grades have been de-selected (they will not show up in the Full Curriculum view).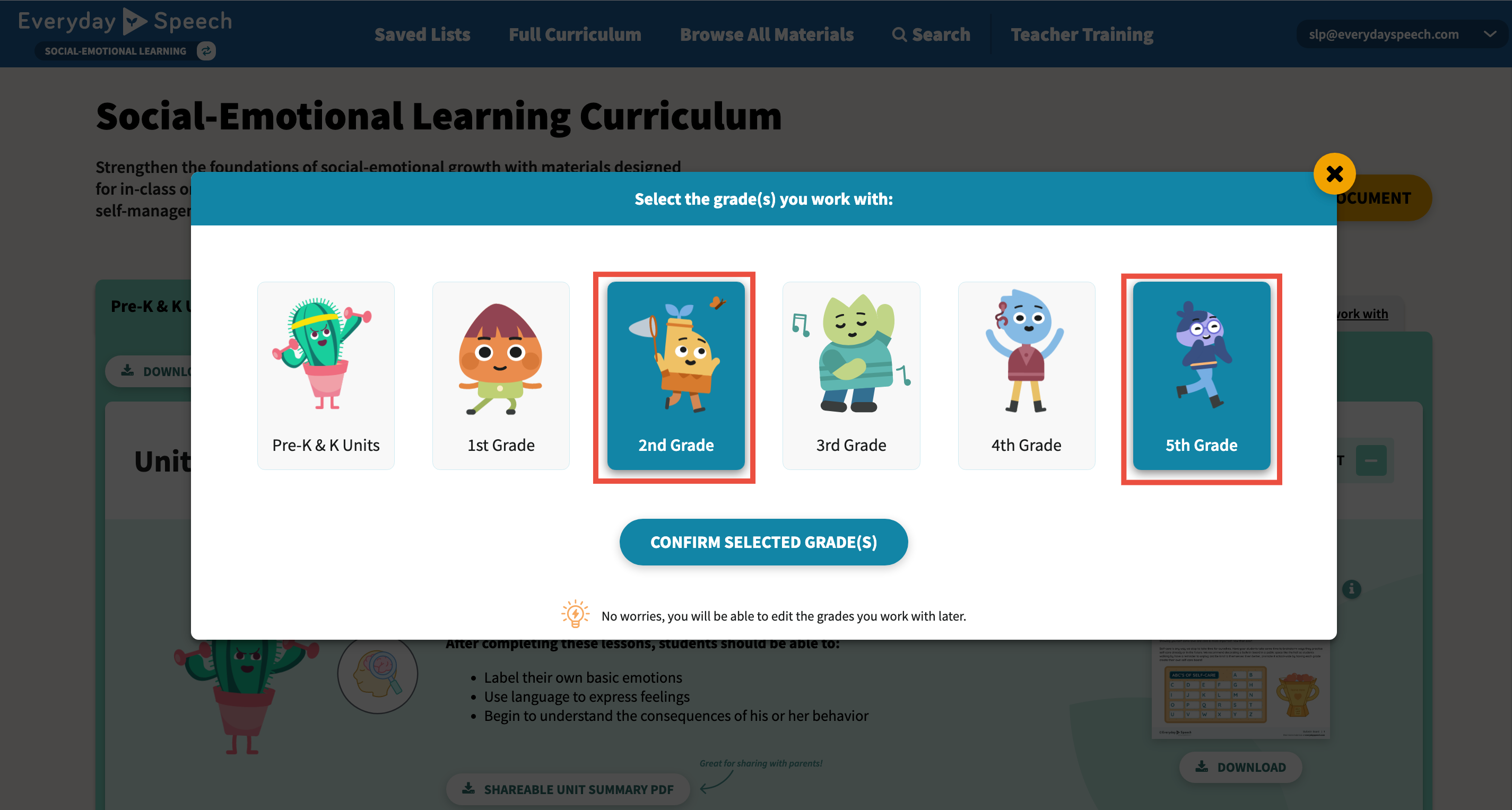 ---
Click CONFIRM SELECTED GRADE(S) to finalize your selection.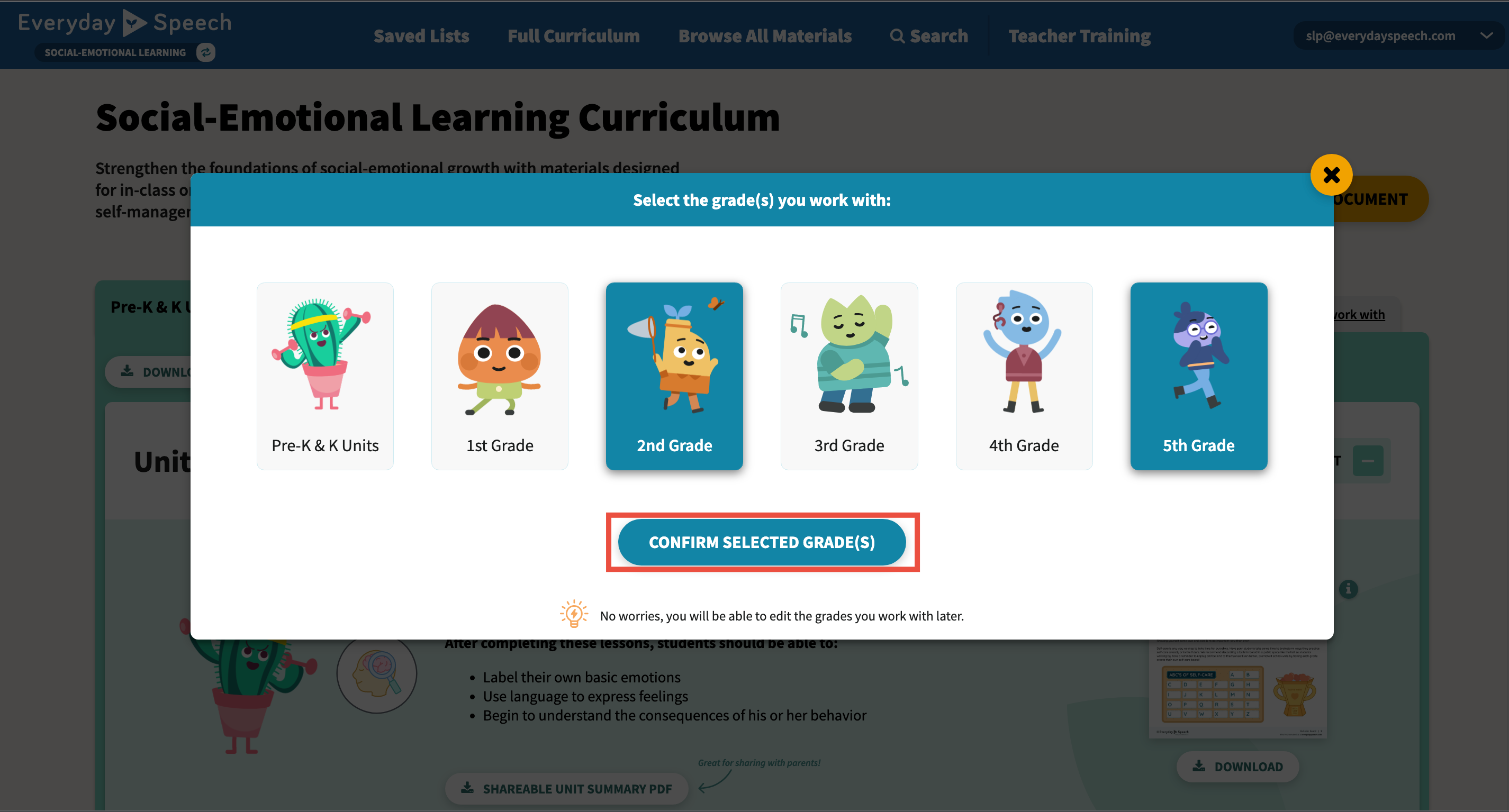 ---
You will now see only the grades selected in your Full Curriculum view.