This article is only for credit card customers whose subscriptions were purchased directly through our website. If you purchased your subscription through the iOS App Store, please visit https://support.apple.com/billing.
---
Please note, putting your subscription on hold would be most beneficial for monthly subscriptions, or if your billing date is coming up and you would like to postpone the next renewal. If you are on the annual plan, putting your subscription on hold in the middle of the year won't change the renewal date, since our annual subscription pricing takes into account 4 free months.
Occasionally, you may want to put your subscription on hold instead of outright canceling your subscription. Having the option to hold instead of cancel is a great way to remain subscribed without being billed for the time that you aren't using your subscription.
You may want to hold your subscription for the following reasons:
Going out of town
Won't be accessing the subscription for a period of time
Aren't using the service as frequently
During the time that your subscription is on hold, you will not be billed. You also won't be able to log in to the Social-Emotional Learning Platform other than to view your Billing Portal. Your access and billing will resume when the subscription hold is lifted.
To learn how to put your subscription, try the interactive tutorial or follow the steps below!
---
First, log in and click on the user icon in the top right of the page and click Settings.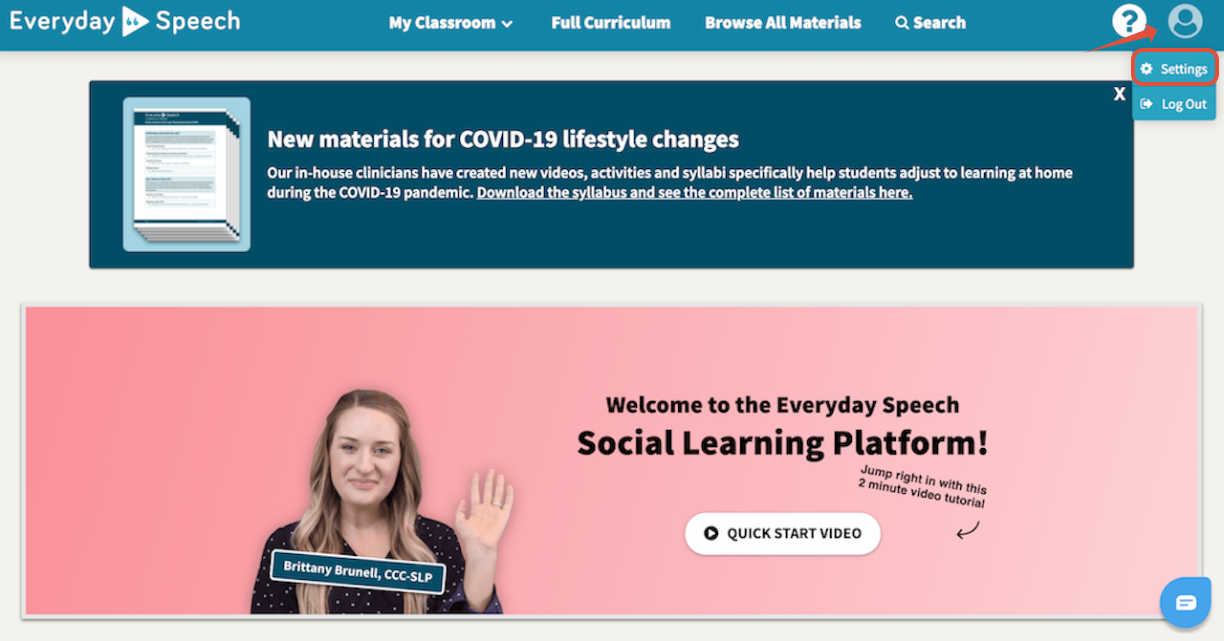 ---
Then, click on the Billing tab of the settings screen.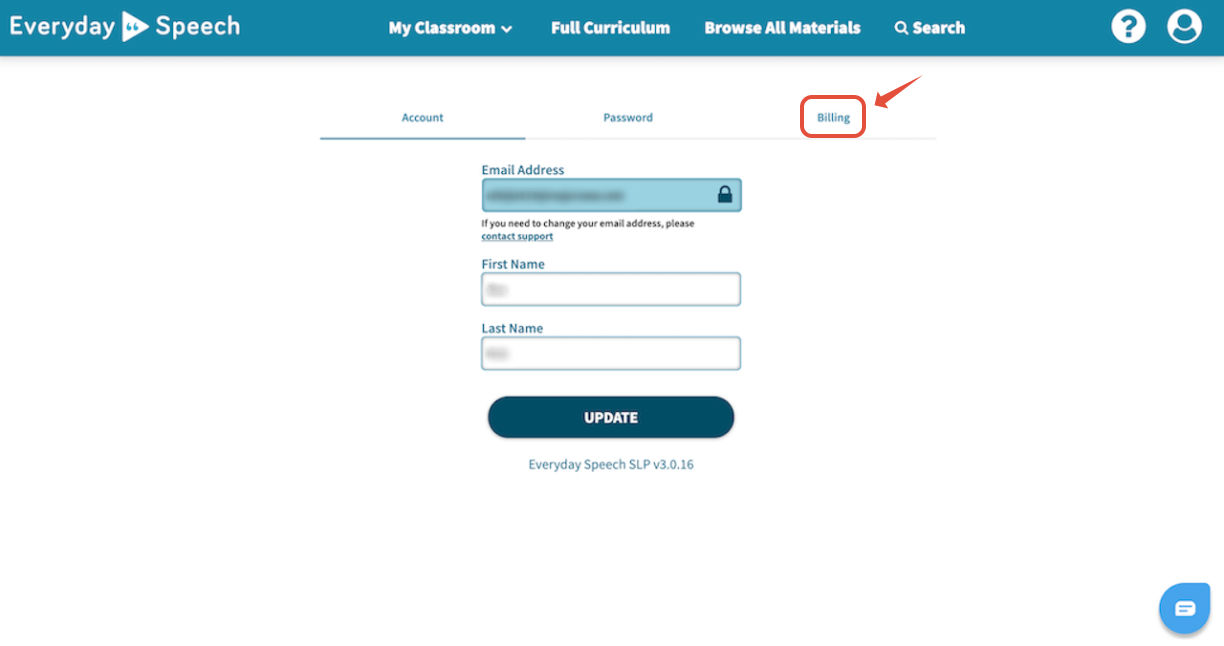 ---
Click on the button that says View Billing Portal.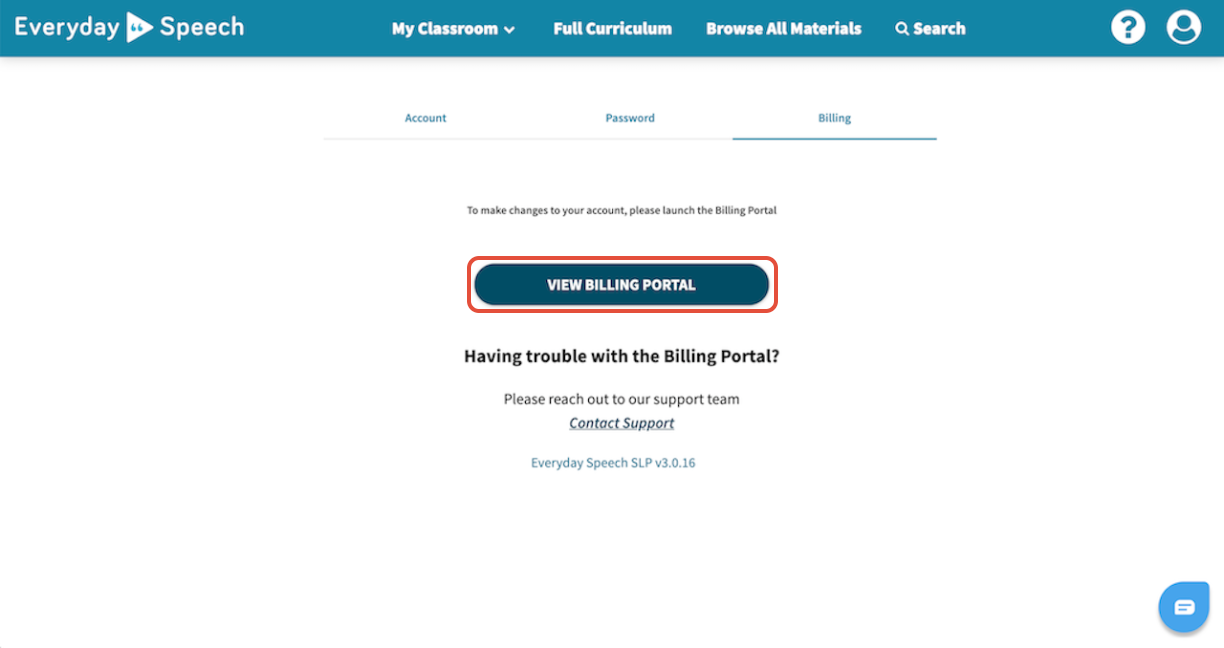 ---
Once inside the Billing Portal, click Put on Hold.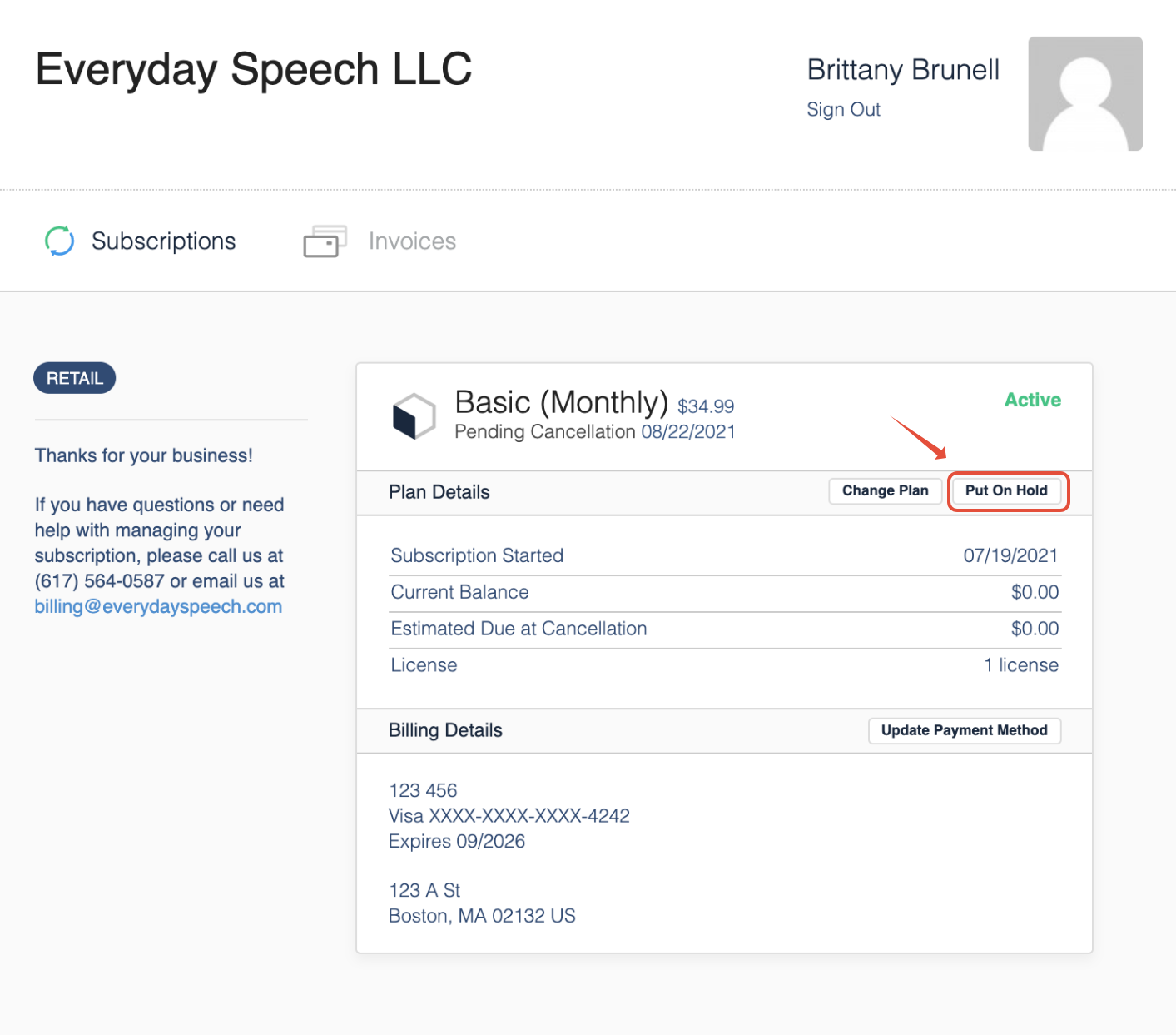 ---
You may now choose how many days you'd like to hold your subscription for. You may hold your subscription for up to 90 days.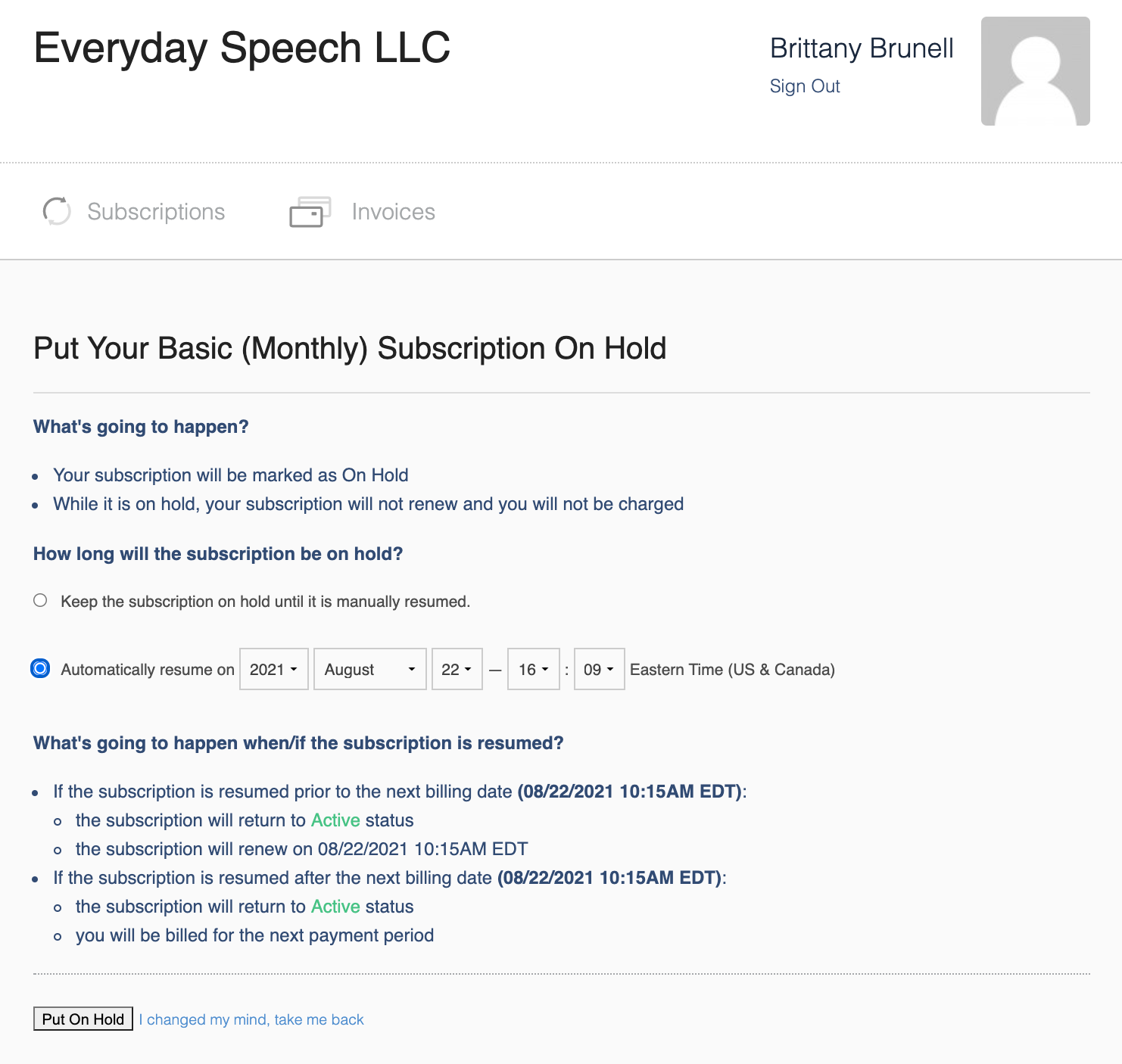 ---
Once you click on Put on Hold and confirm that you are sure, your subscription will be on hold immediately.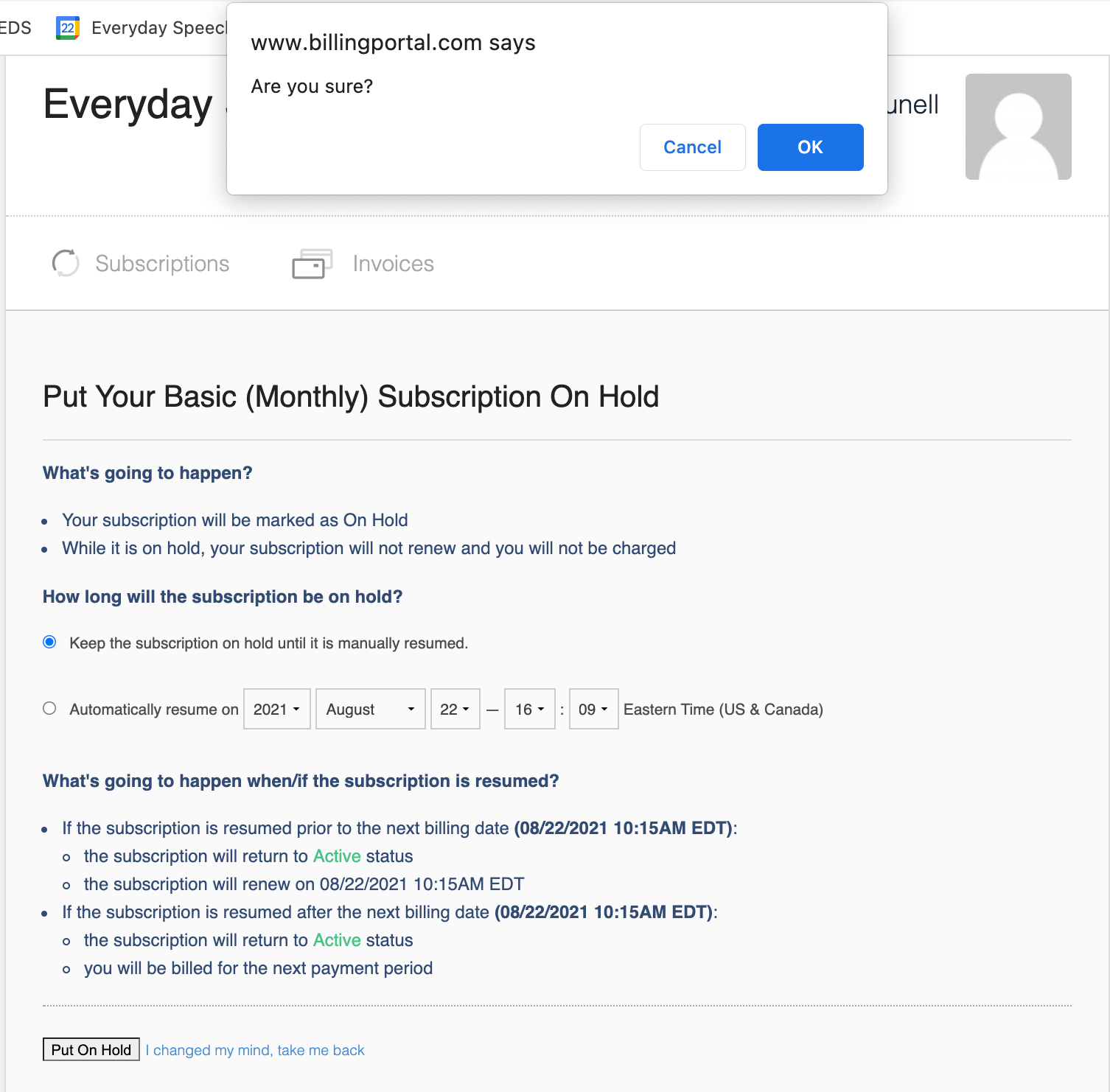 ---
Your subscription is now on hold! It will automatically resume on the date specified. Please note that when your subscription resumes, you will be automatically charged for your renewal.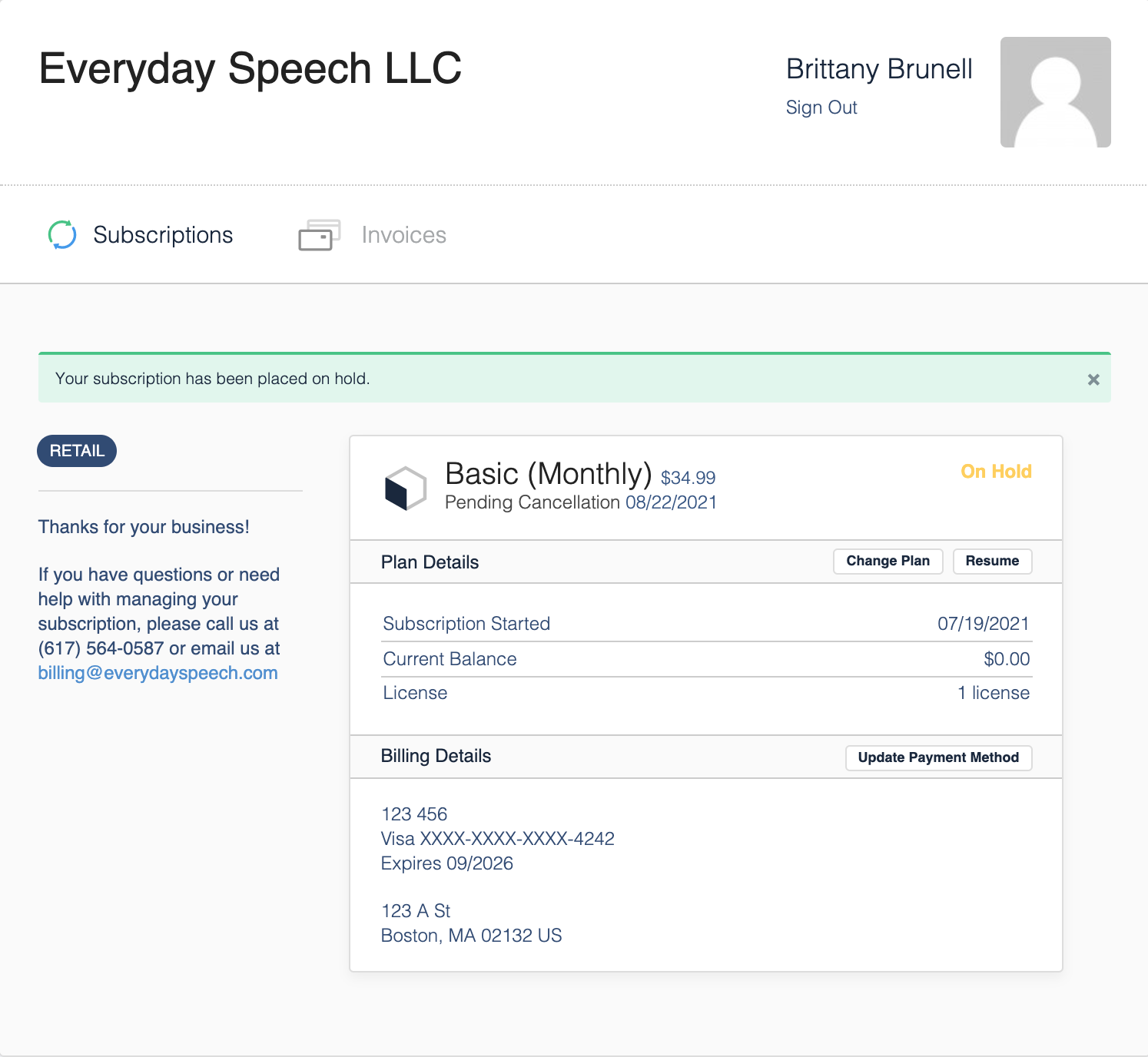 ---
After closing the Billing Portal, you will no longer be able to see any of the materials while you are on Hold.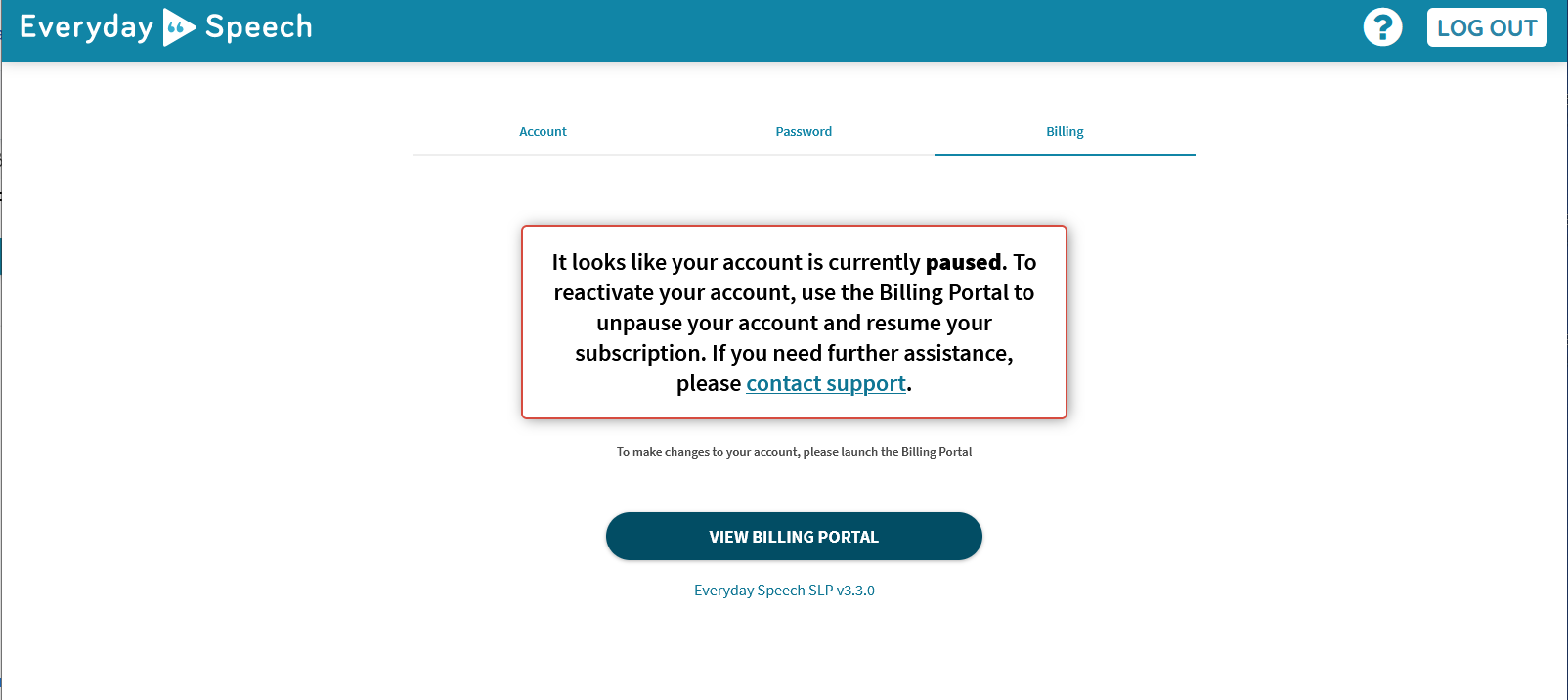 If you log in before your subscription resumes, you will be locked to this page where you can only View Billing Portal.