This article refers to credit card customers whose subscriptions were purchased directly through our website. If you purchased your subscription through the iOS App Store, please visit https://support.apple.com/billing .
---
Do you see the following message when you log into your account? If so, your subscription has been canceled.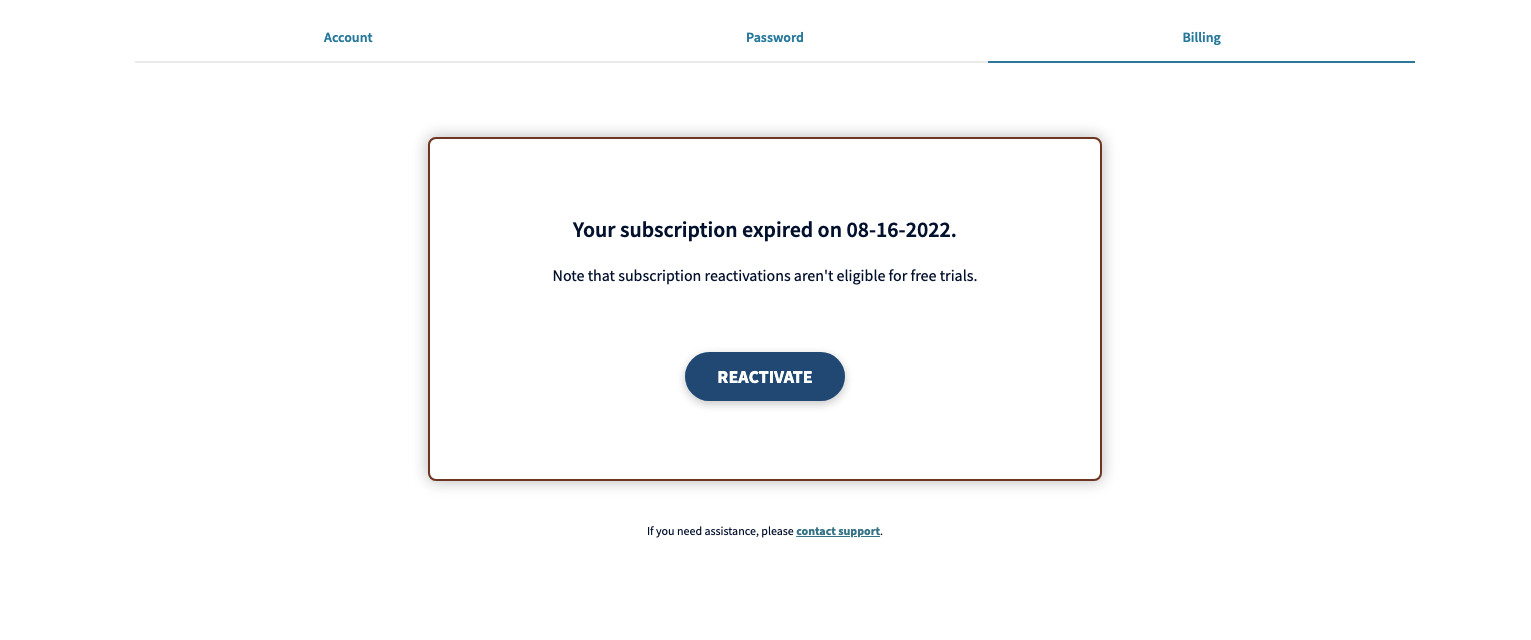 If your subscription was canceled, it might be due to one of the following reasons:
There was no valid credit card on file, or your credit card expired

The subscription was canceled by your district administrator

The subscription was following a scheduled cancelation
If your subscription was purchased by your organization through a purchase order, or if your subscription was initially purchased through the app store, you are unable to reactivate through your Everyday Speech account. Please reach out to support@everydayspeech.com for further assistance.
We'd love to welcome you back!
---
To learn how to reactivate your canceled subscription, try the interactive tutorial or follow the steps below!
Here's an interactive tutorial
---
The first step is to log in to your Everyday Speech account. If you do not remember your password, you may click Forgot Password to send a password reset email.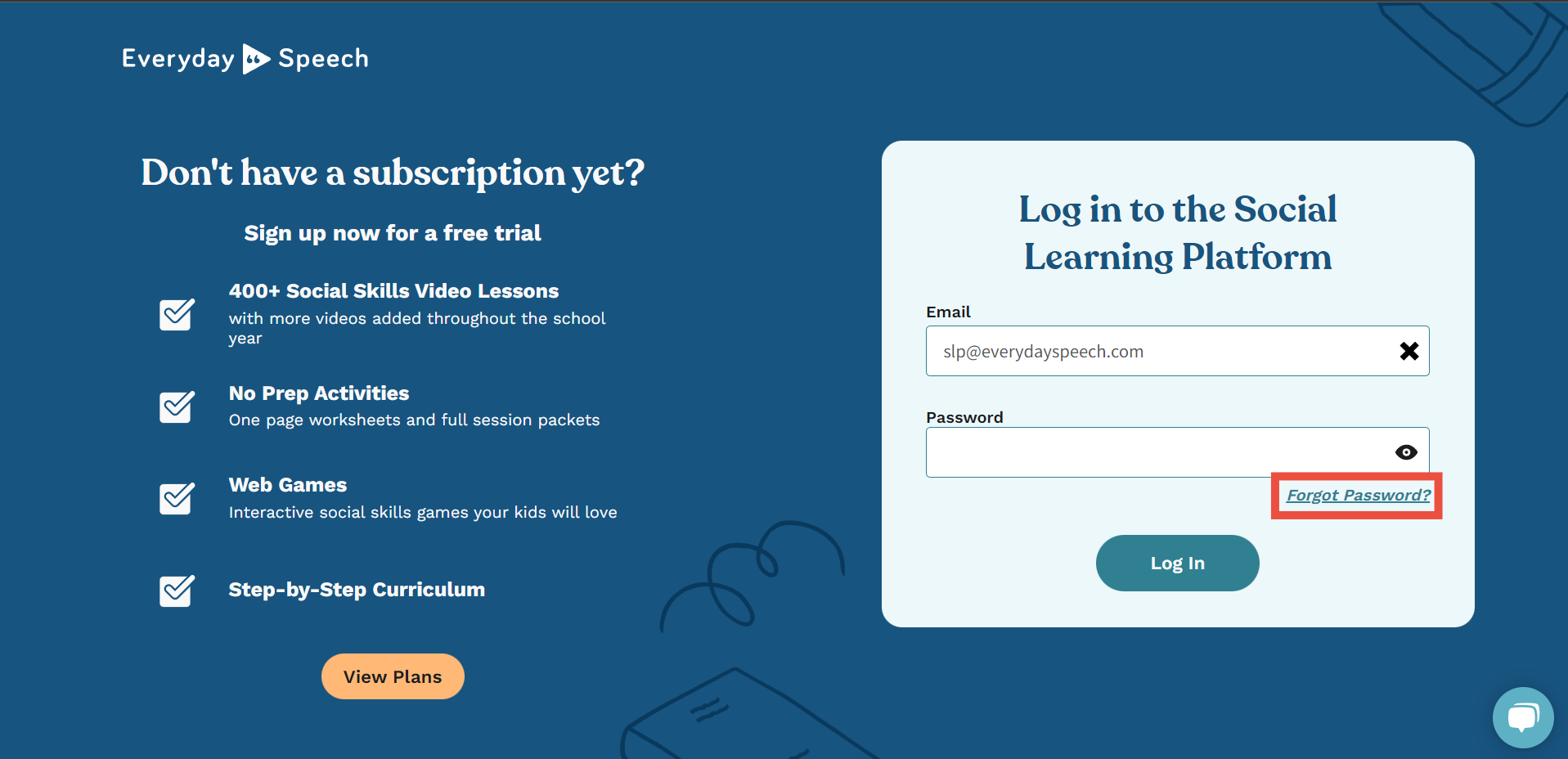 ---
Once you are logged in, you will be redirected to our billing page, which shows when your account was canceled. To move forward with the reactivation, click Reactivate.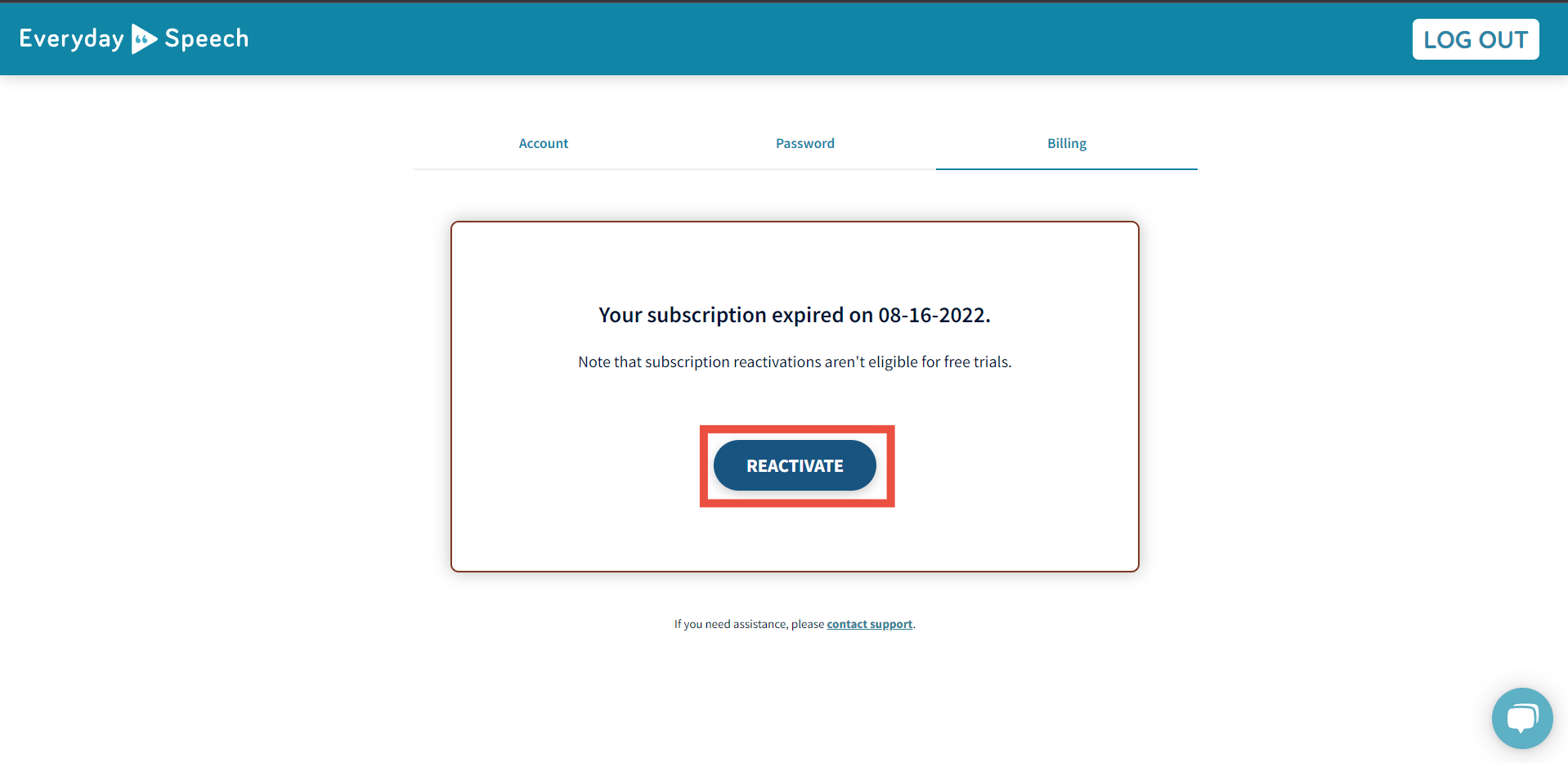 ---
You will then see a list of our subscription plan offerings.
If you do not know which plan is the right fit for you, no worries! Simply click the link that says Click here to find out which plan is right for you! for an in-depth explanation of our plan offerings.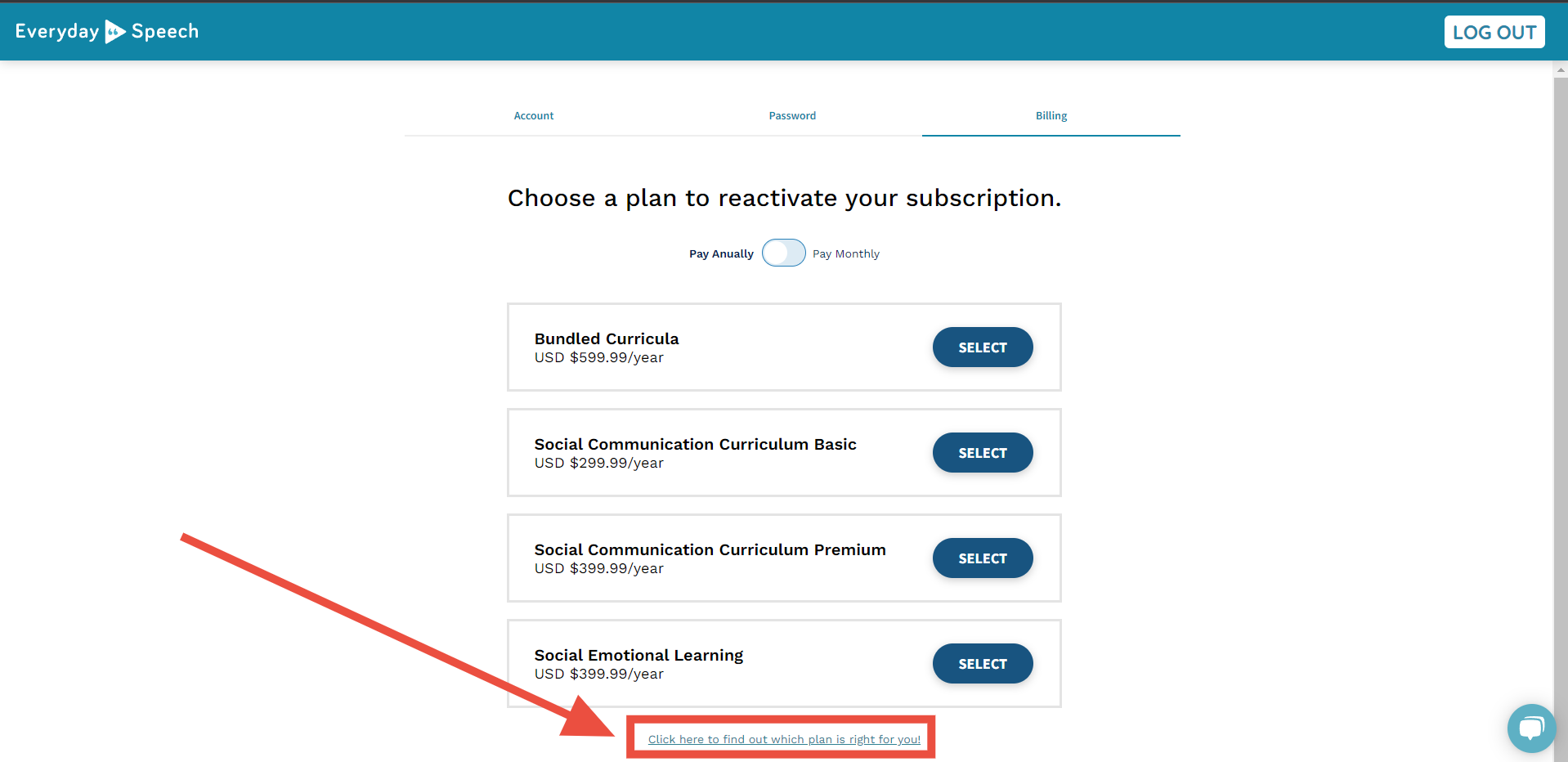 ---
You also have the choice to pay for any of our subscriptions on a monthly or annual basis. Click on the toggle switch to see our monthly rates and annual rates.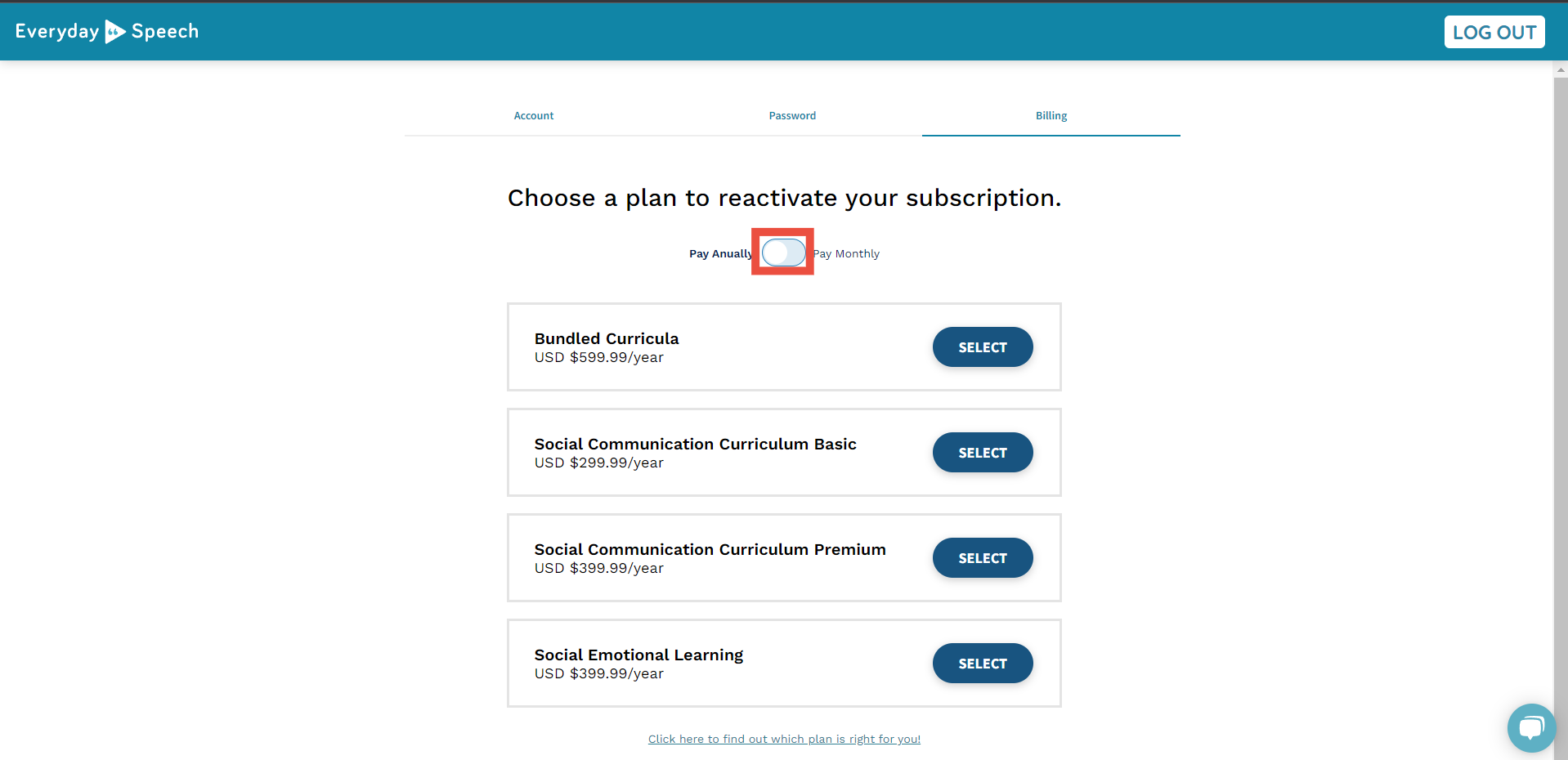 ---
Once you have chosen a subscription plan with your preferred billing frequency, click SELECT next to the corresponding plan.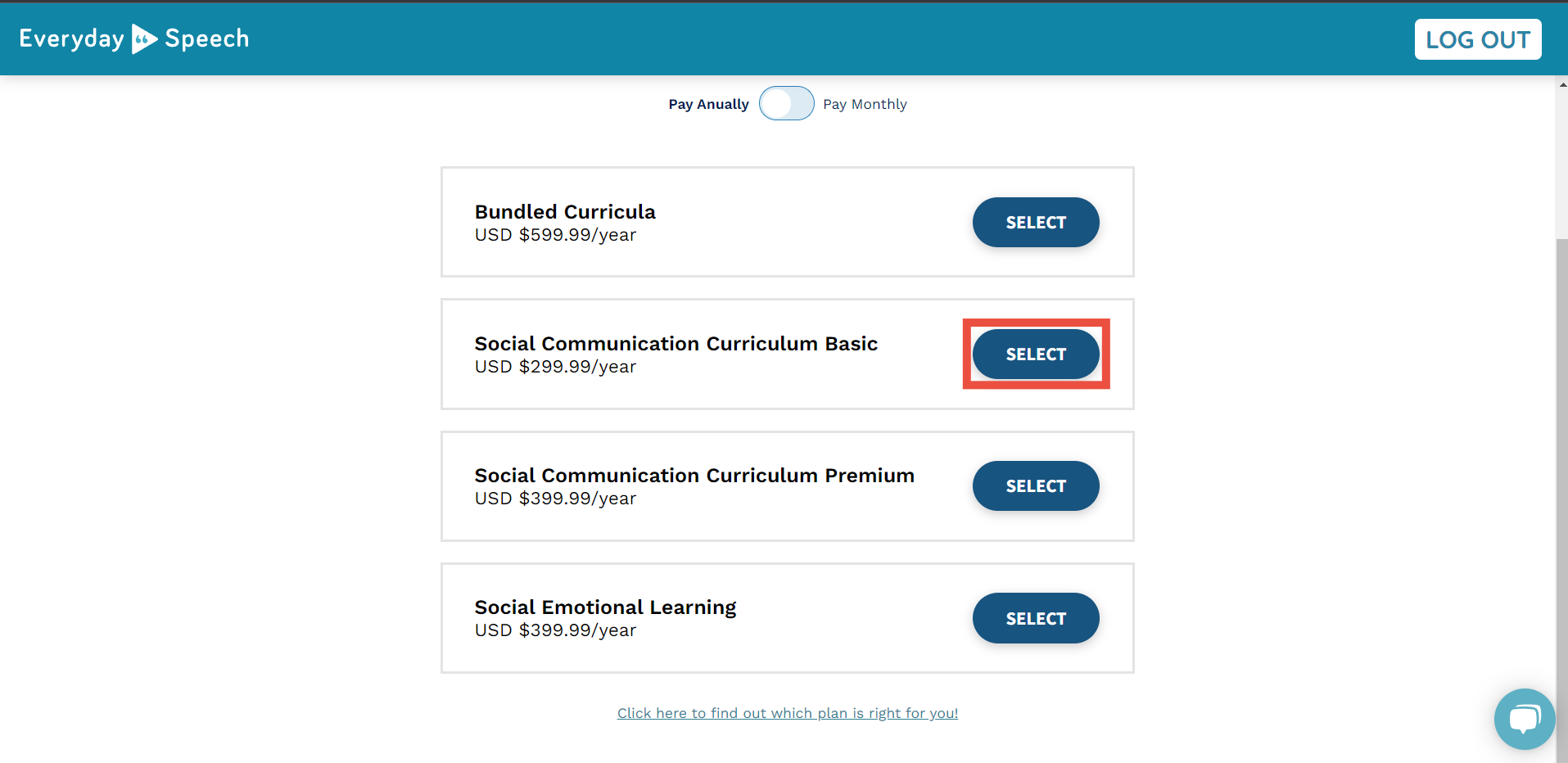 ---
Fill out your credit card information and your billing information, then click Confirm.
Please note that you will be billed immediately once you click Confirm. There is no free trial period for customers who are reactivating their canceled subscriptions. Please reach out to us at support@everydayspeech.com with any questions regarding free trials!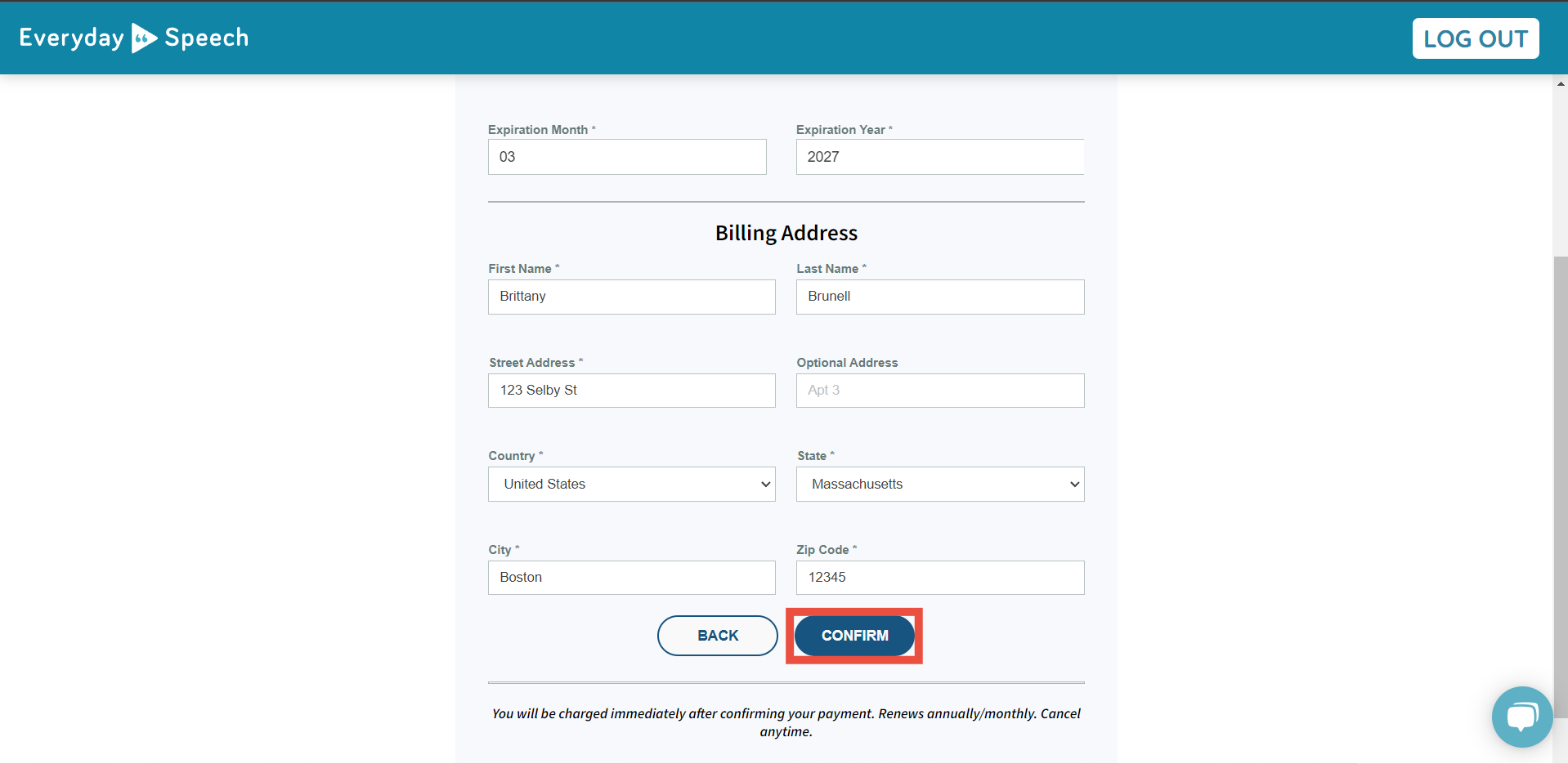 ---
If the card payment is successful, you will see a loading screen. It may take a few moments for your account materials to appear!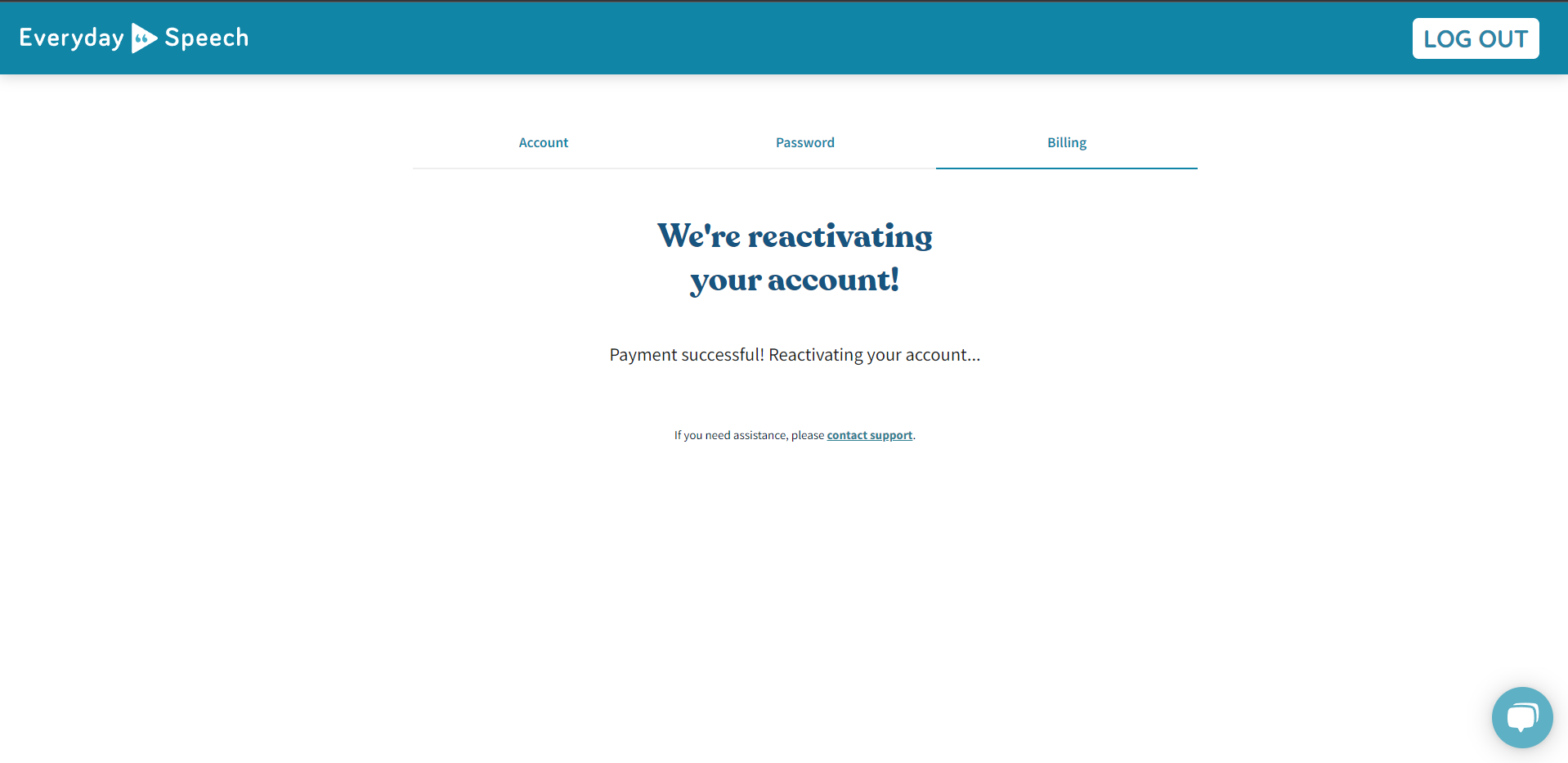 If your account materials do not appear after a few minutes, please try the following:
Refresh your browser
Visit https://slp.everydayspeech.com/login and re-enter your login information
We look forward to welcoming you back to the Everyday Speechies family!