How to reset the SEL curriculum for a new school year
Completed our entire SEL curriculum, and ready to start up again with a new class?
You can easily reset the SEL curriculum to start fresh for another school year!
---
To learn how to reset the SEL curriculum, try the interactive tutorial or follow the steps below!
---
First, log in to the Social Learning Platform.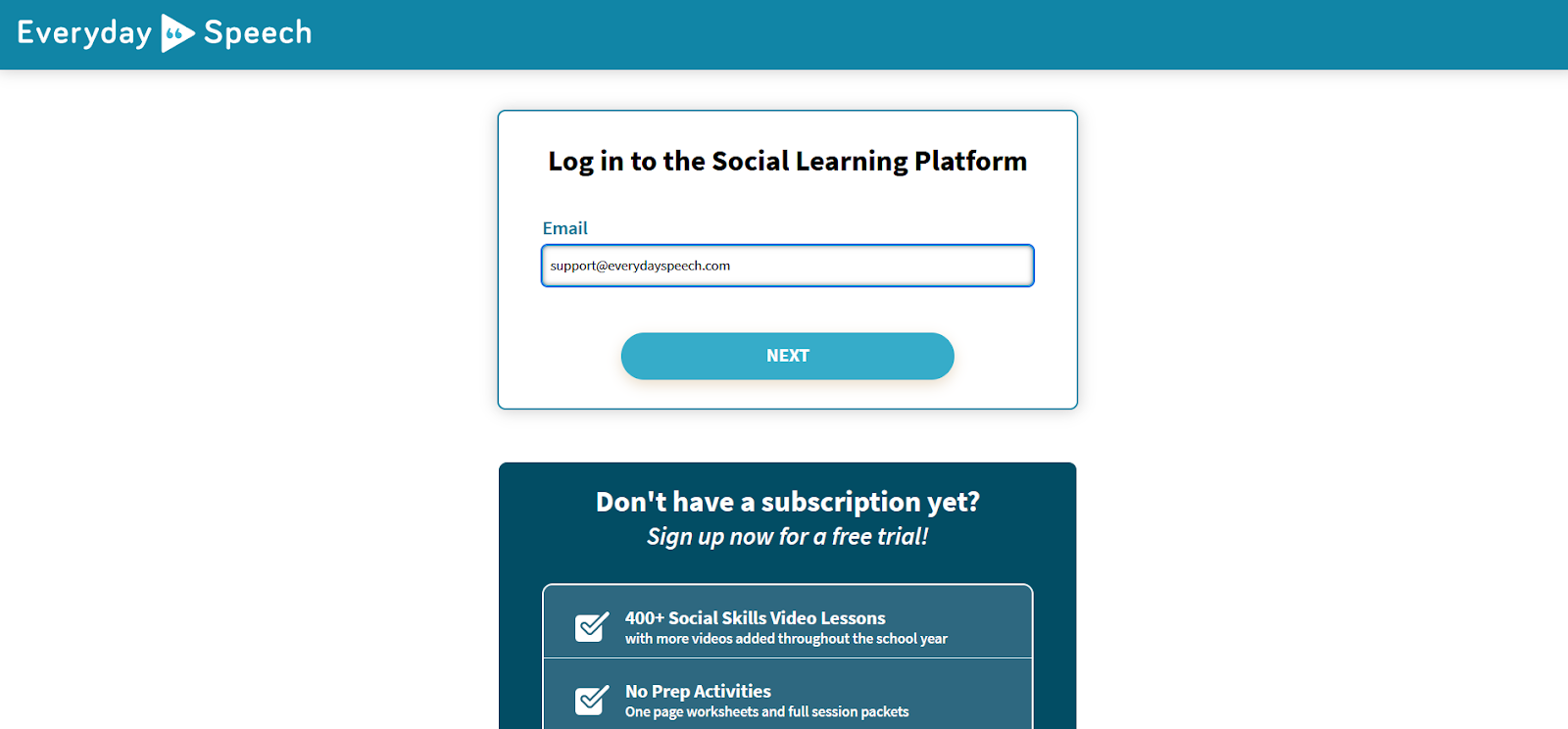 ---
Then, click on the Person icon at the top right of the page, and click on the button that says Settings.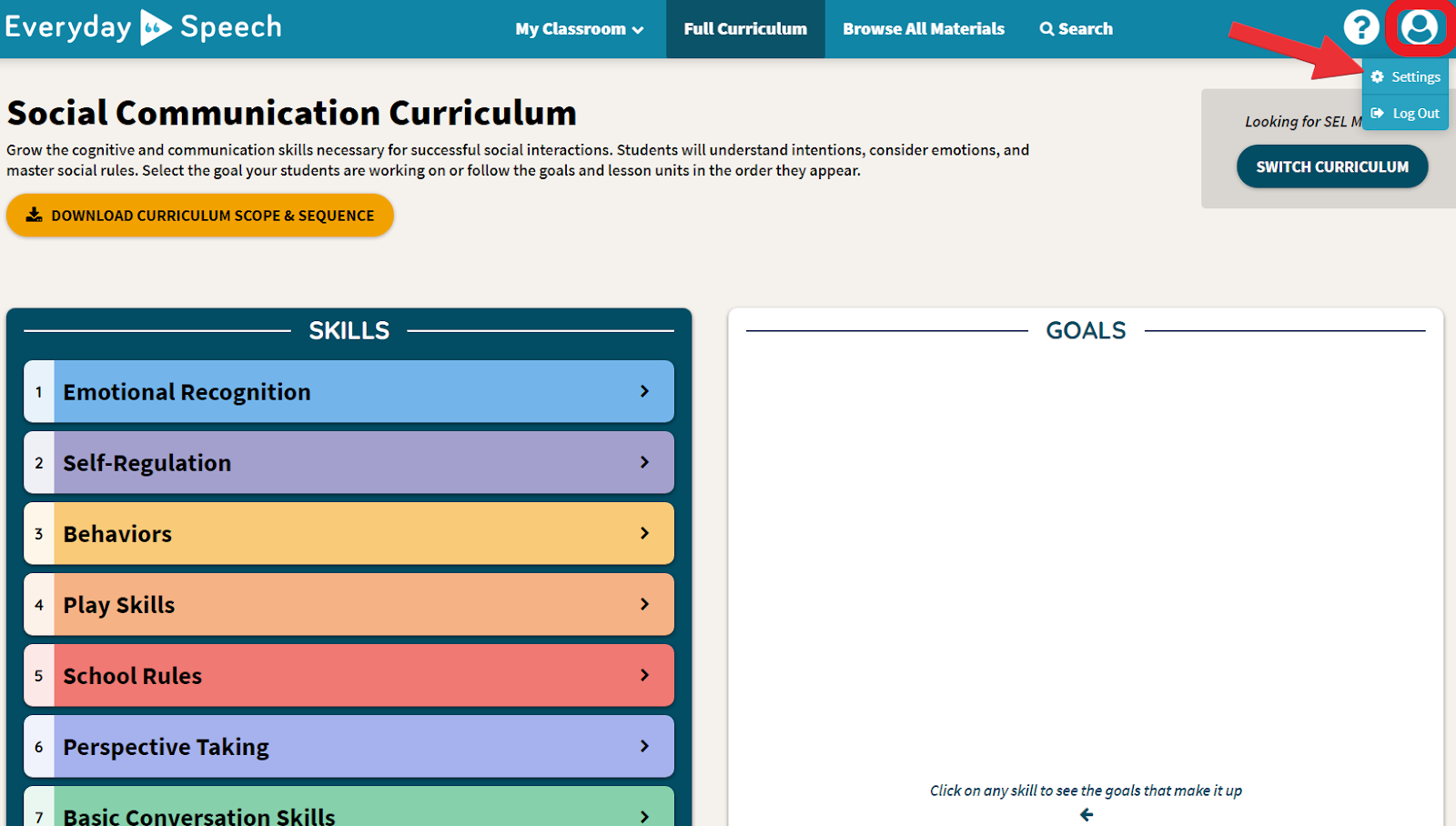 ---
Click on the red button that says Reset progress on SEL curriculum.
Please be aware that this action cannot be undone.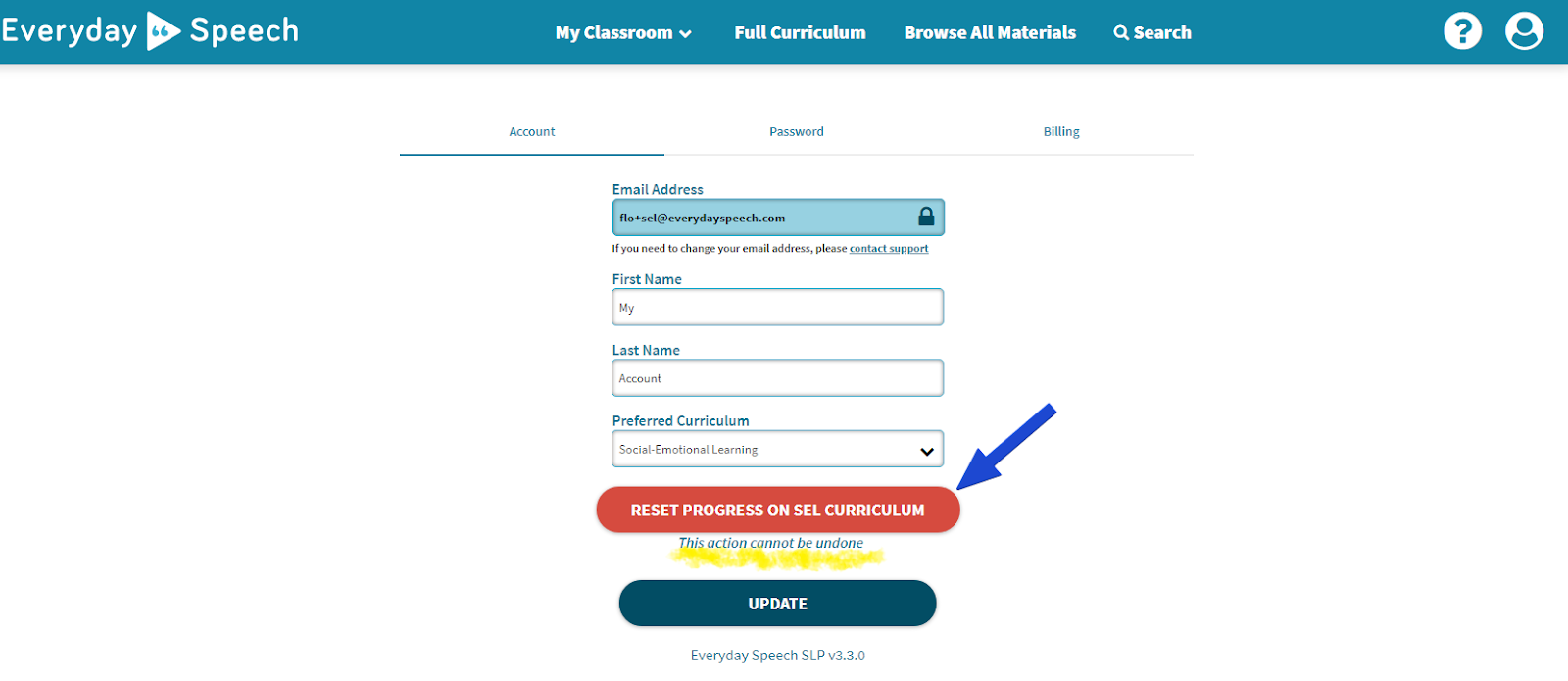 Now, nothing in the curriculum will be "marked as seen," so you can start fresh!