Forgot your password? No worries! You can easily reset your password in the Social-Emotional Learning Platform
In order to use the Everyday Speech Admin Portal, you must be a designated administrator for your district account. Please reach out to us at support@everydayspeech.com with any questions.
---
To learn how to reset your Admin Portal password, try the interactive tutorial or follow the steps below!
---
First, open the SELP log-in page.
---
Enter your email and click Next.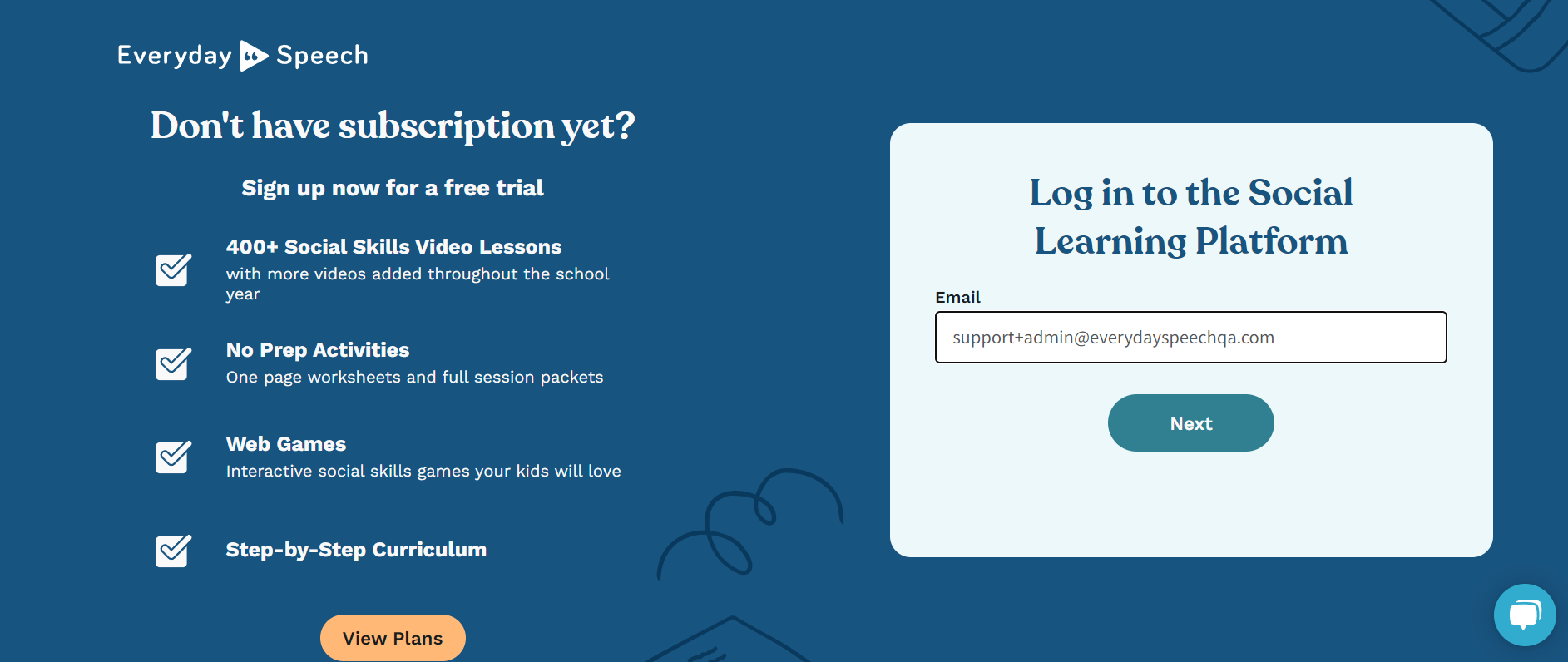 ---
Click Forgot Password?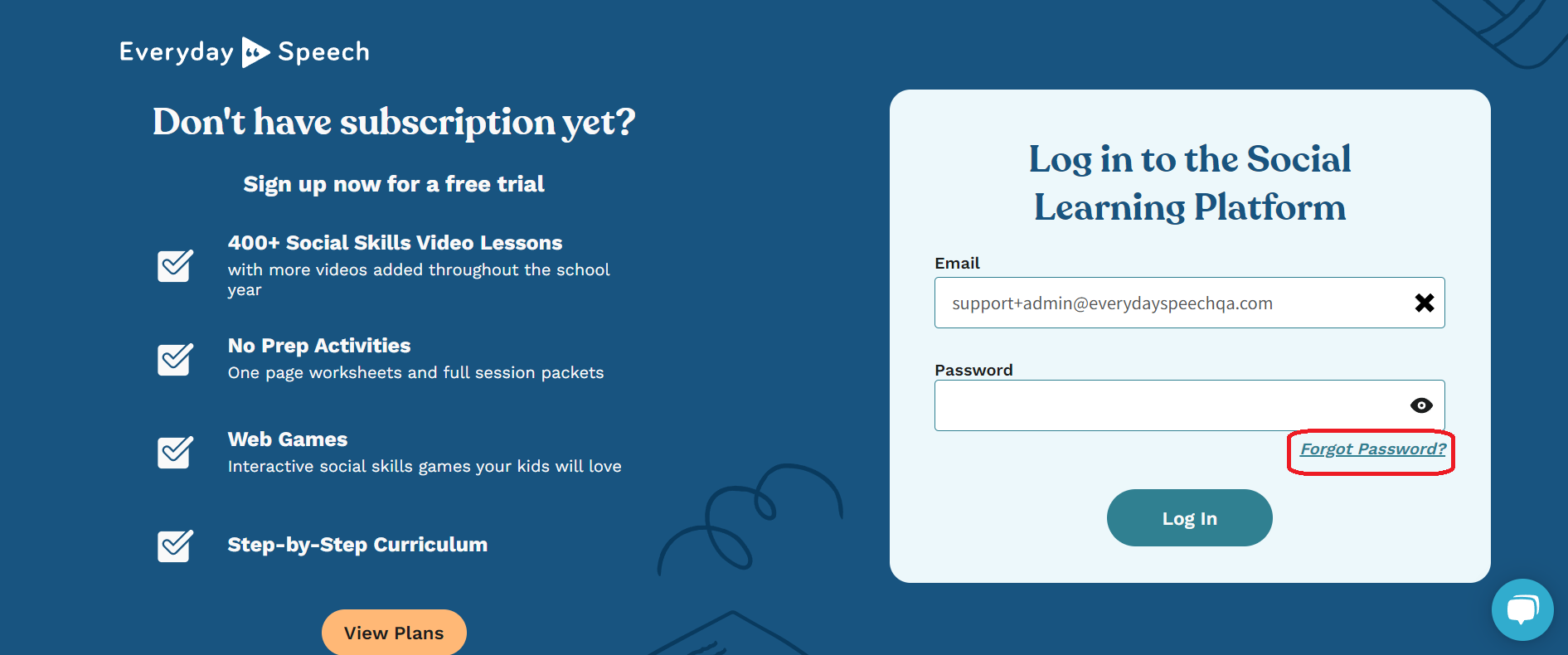 ---
Click Reset Password.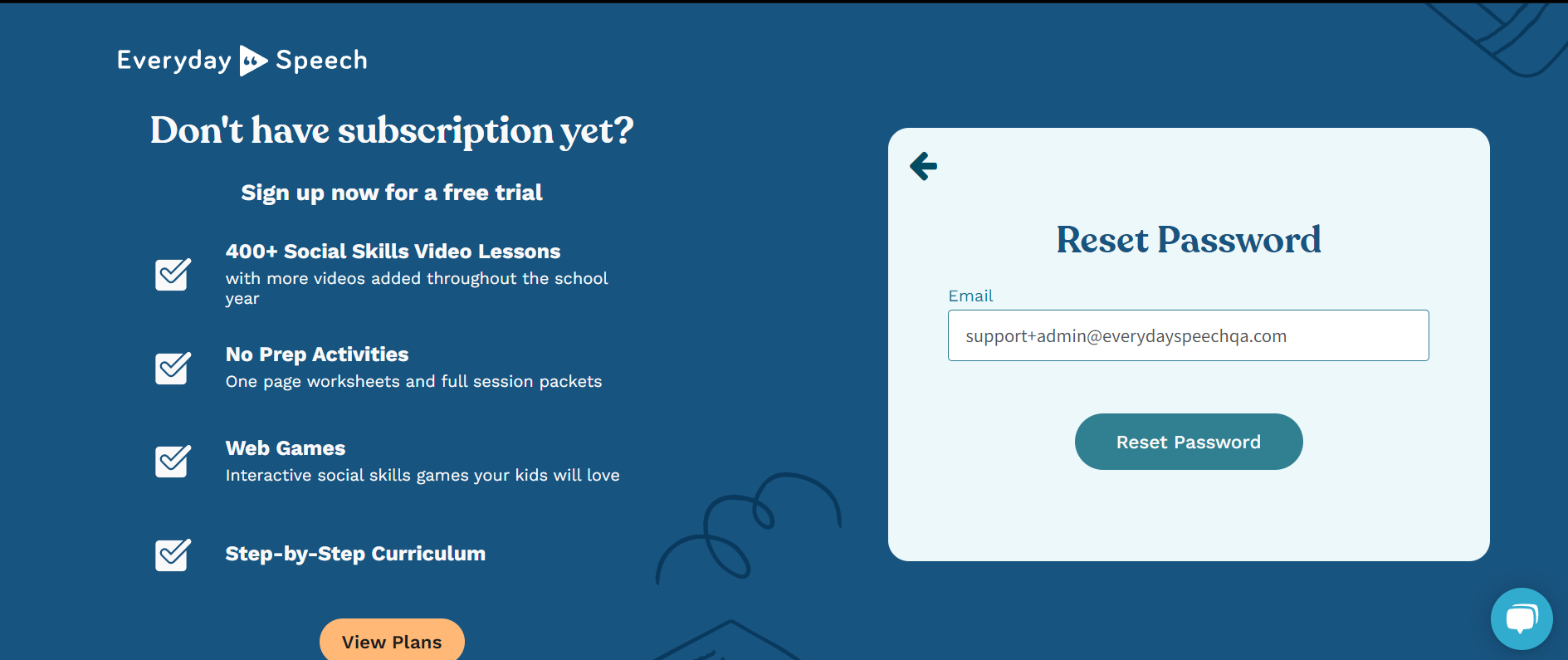 ---
Once you see the green pop-up, please check your email inbox. You will receive further instructions to reset your password. Please also check your Spam folder if you do not see the password reset email in your inbox.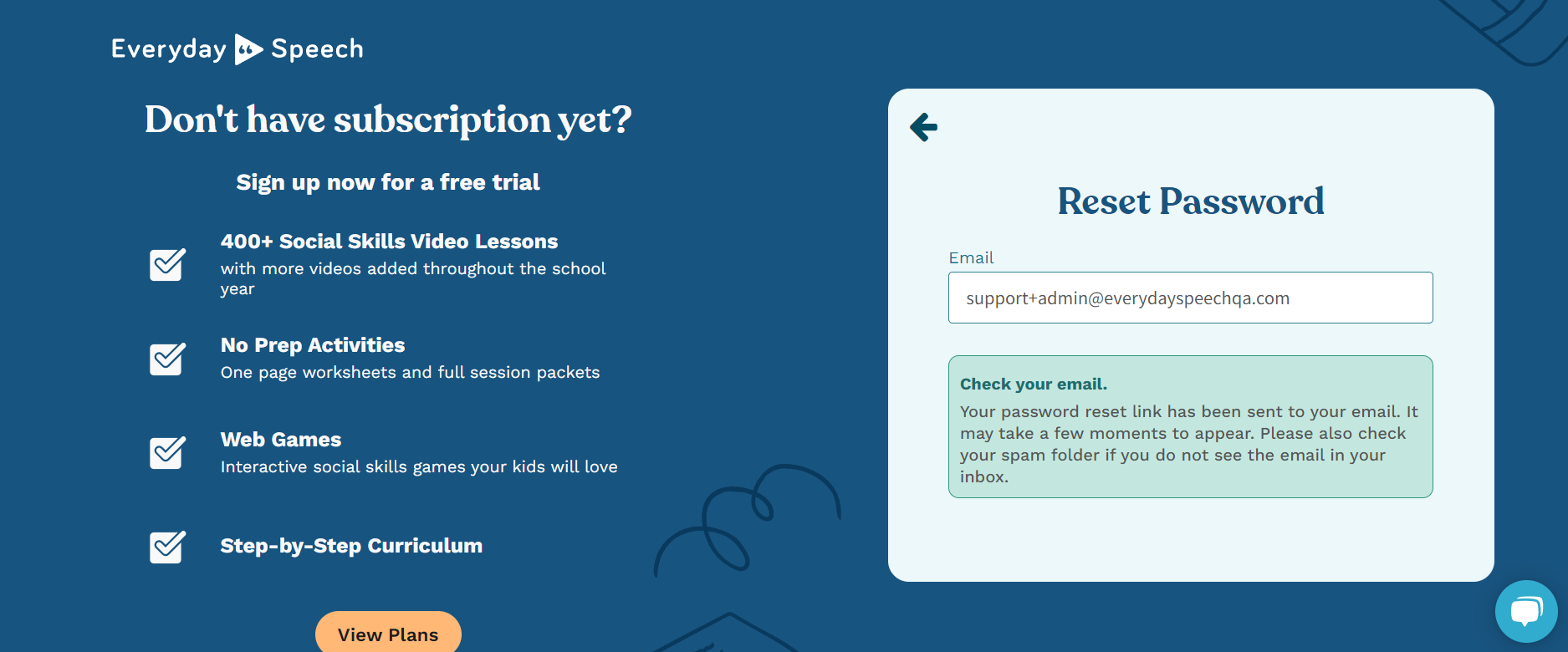 Please note: if you are a Billing Admin, you do not have access to the SELP.
Here are the available methods for resetting your password:
1. Reach out to a designated Coordinator or Super Admin to request a password change. They can manually set your password.
2. Reach out to our Support team here, and we can reset your password on our end.