This article is only for credit card customers whose subscriptions were purchased directly through our website. If you purchased your subscription through the iOS App Store, please visit https://support.apple.com/billing .
---
Need to get a paid invoice (receipt) to your administrator? Want to see an overview of your billing history? You can do this by accessing our Billing Portal.
The Billing Portal allows you to self-manage your Everyday Speech subscription.
---
First, click on the user icon in the top right of the page and click on the button that says Settings.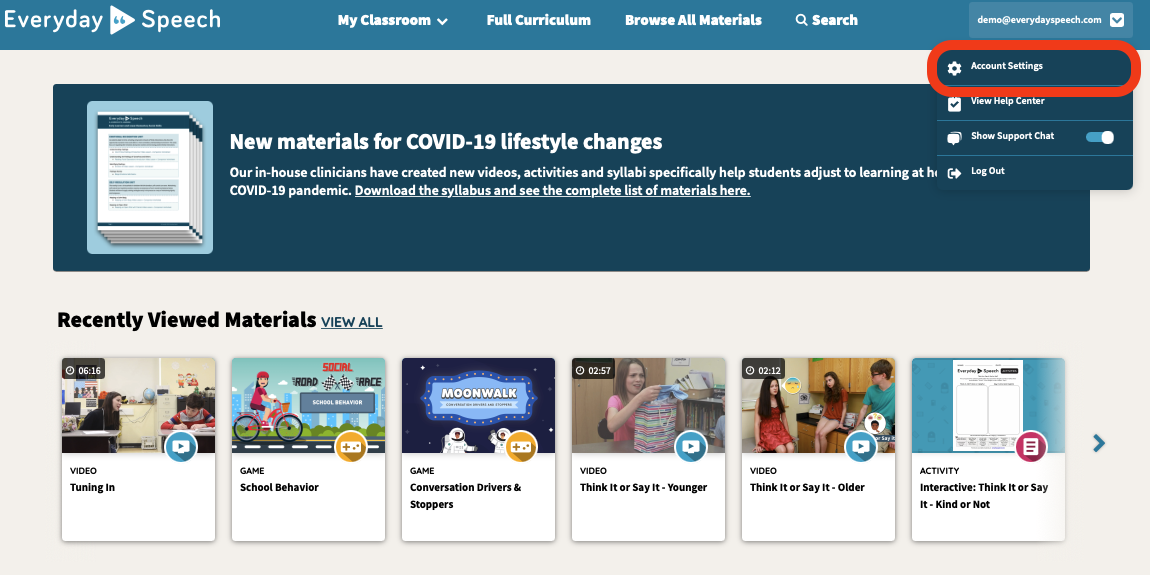 ---
Then, click on the Billing tab of the settings screen.

---
Click on the button that says View Billing Portal.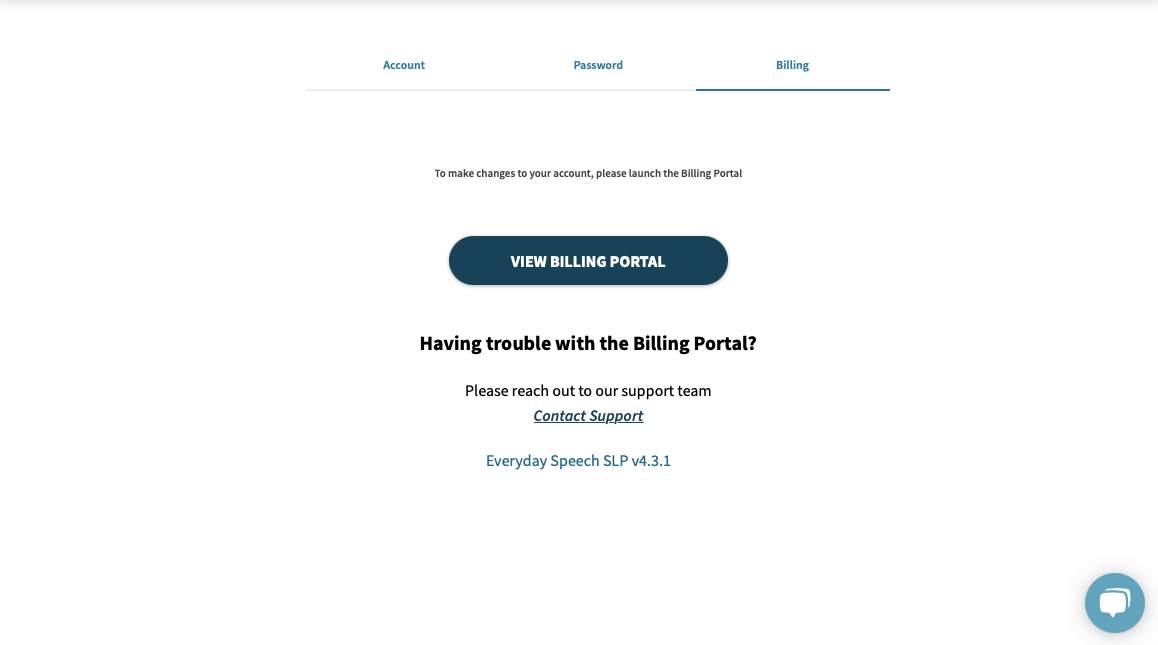 ---
You'll be redirected to our Billing Portal. You'll now be able to see your subscription plan, next billing date, payment method, and billing history (invoices).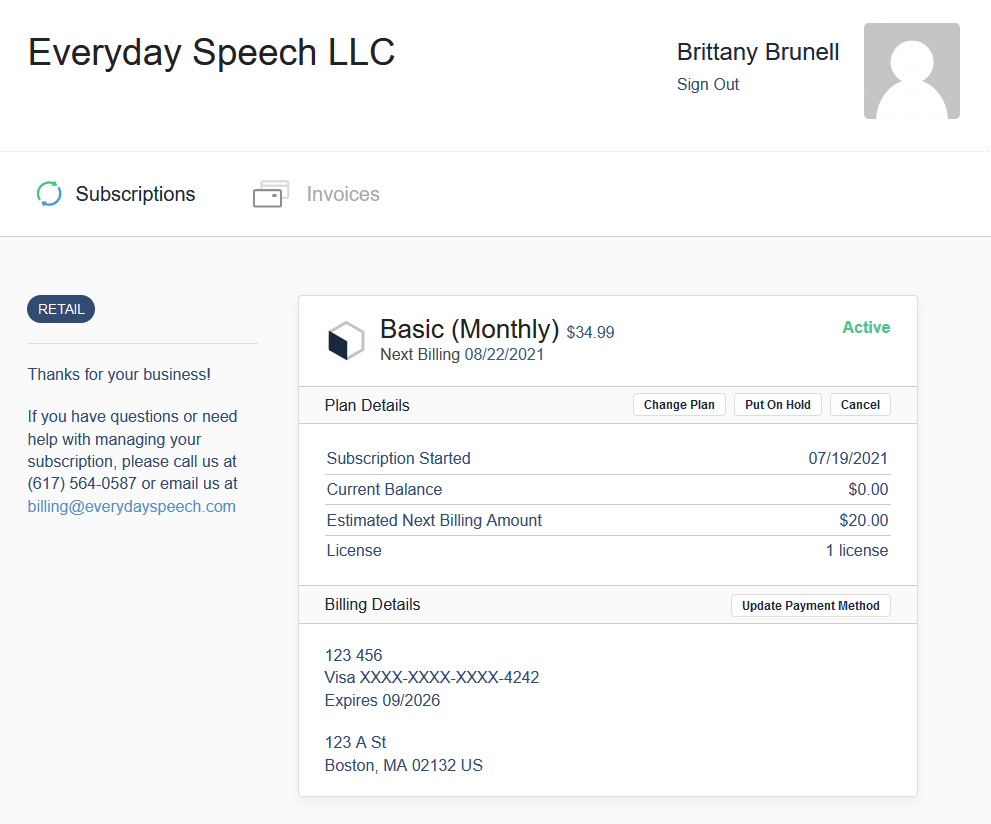 ---
Next, click on the Invoices button.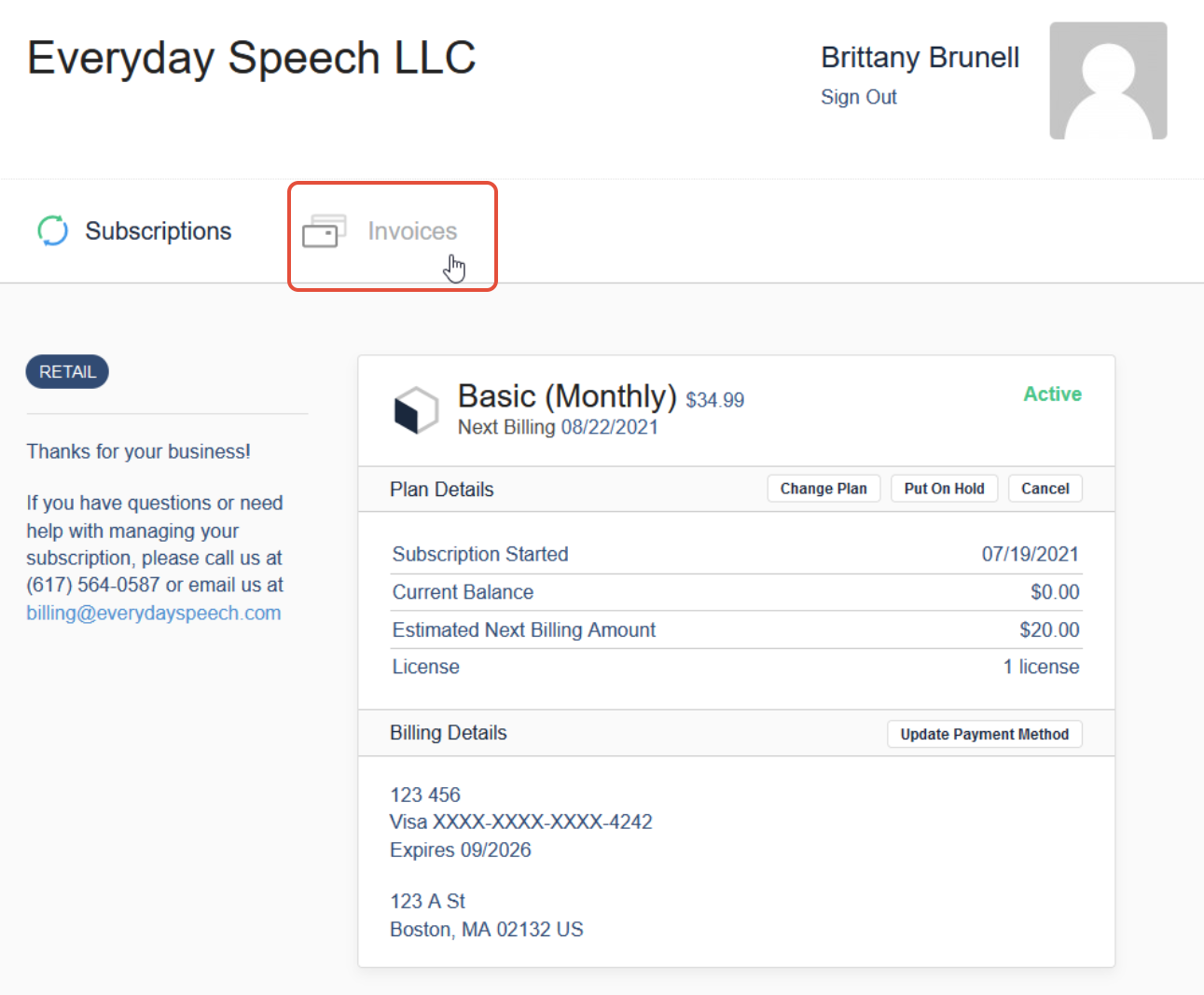 ---
On the Invoices page, you'll be able to see your entire billing history.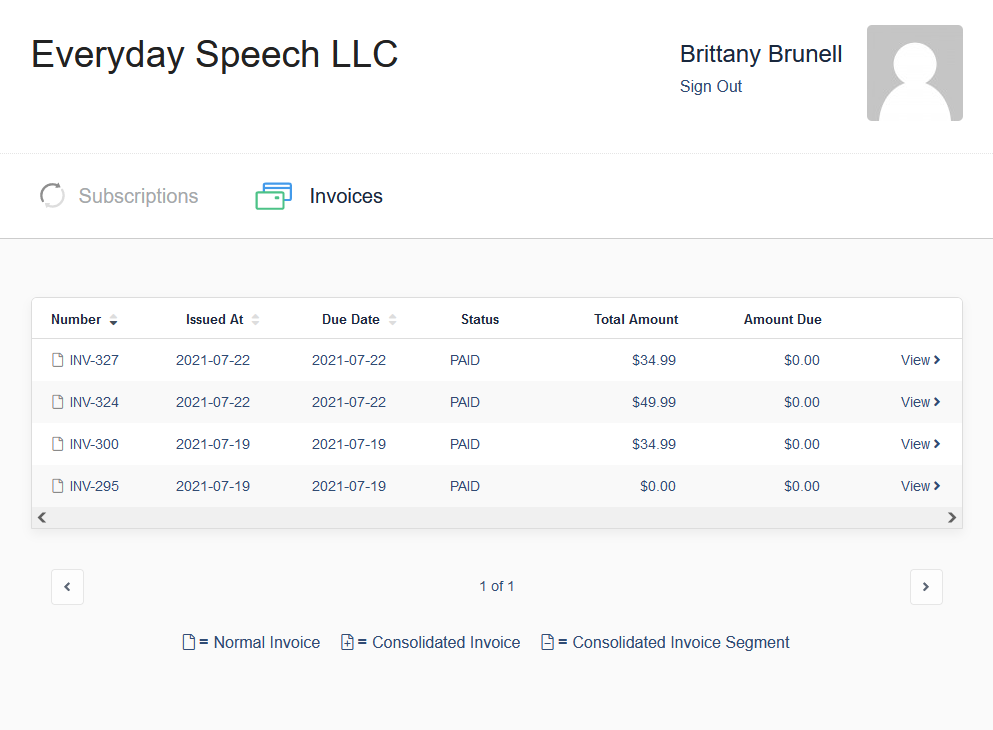 ---
Click on an invoice (or click View) to be redirected to a preview of it.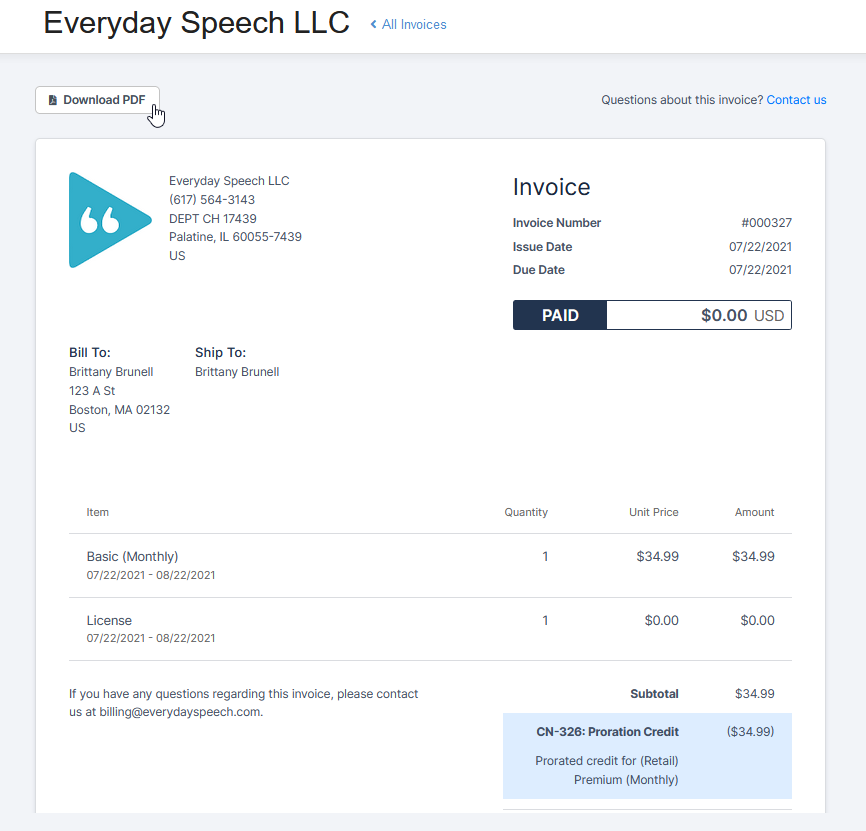 ---
You can also download your invoice by clicking on Download PDF. Your PDF will then open in a new tab where you can download it to your computer or print it directly.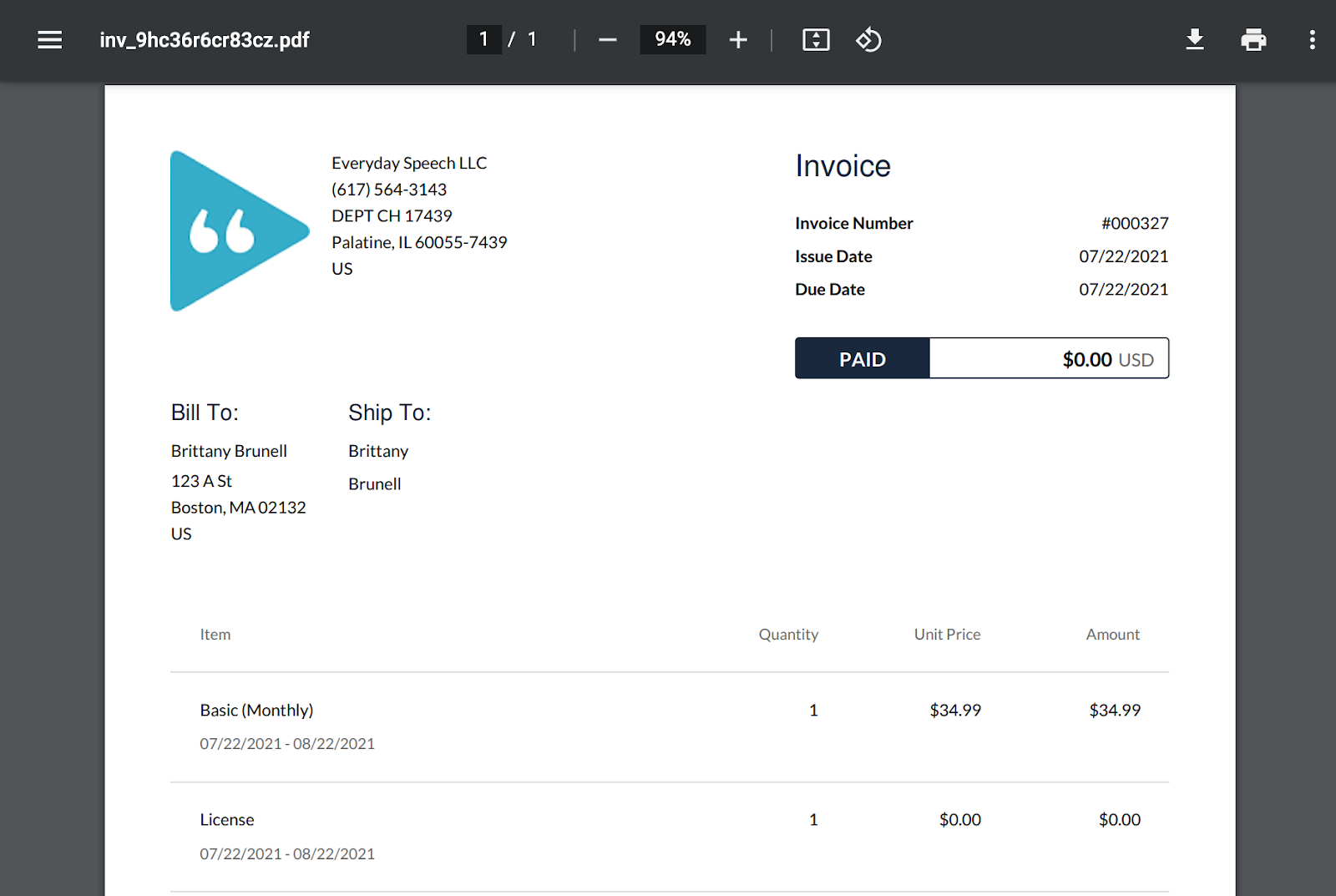 ---
If you don't see the invoice for your payment listed, please reach out to the Support team for assistance.