Enjoying the Platform so far? If this is your first time logging in, check out our Quick Start Guide to help get you settled, or follow along with our Everyday Speech Expert to get to know the platform!
Now that you have explored the platform, you'll notice that when you click on a piece of material (video, worksheet, packet, or game), a popup appears! This is called the Content Popup.
The Content Popup is generally divided into three (3) sections:
1. What to Do: contains suggestions on how to use the material and what steps to take next
2. Preview: contains the material itself, the Save to List button, View Description button, Mark as Seen button and the Send as Homework button
3. Place in Curriculum: lets you know where the material belongs in a lesson unit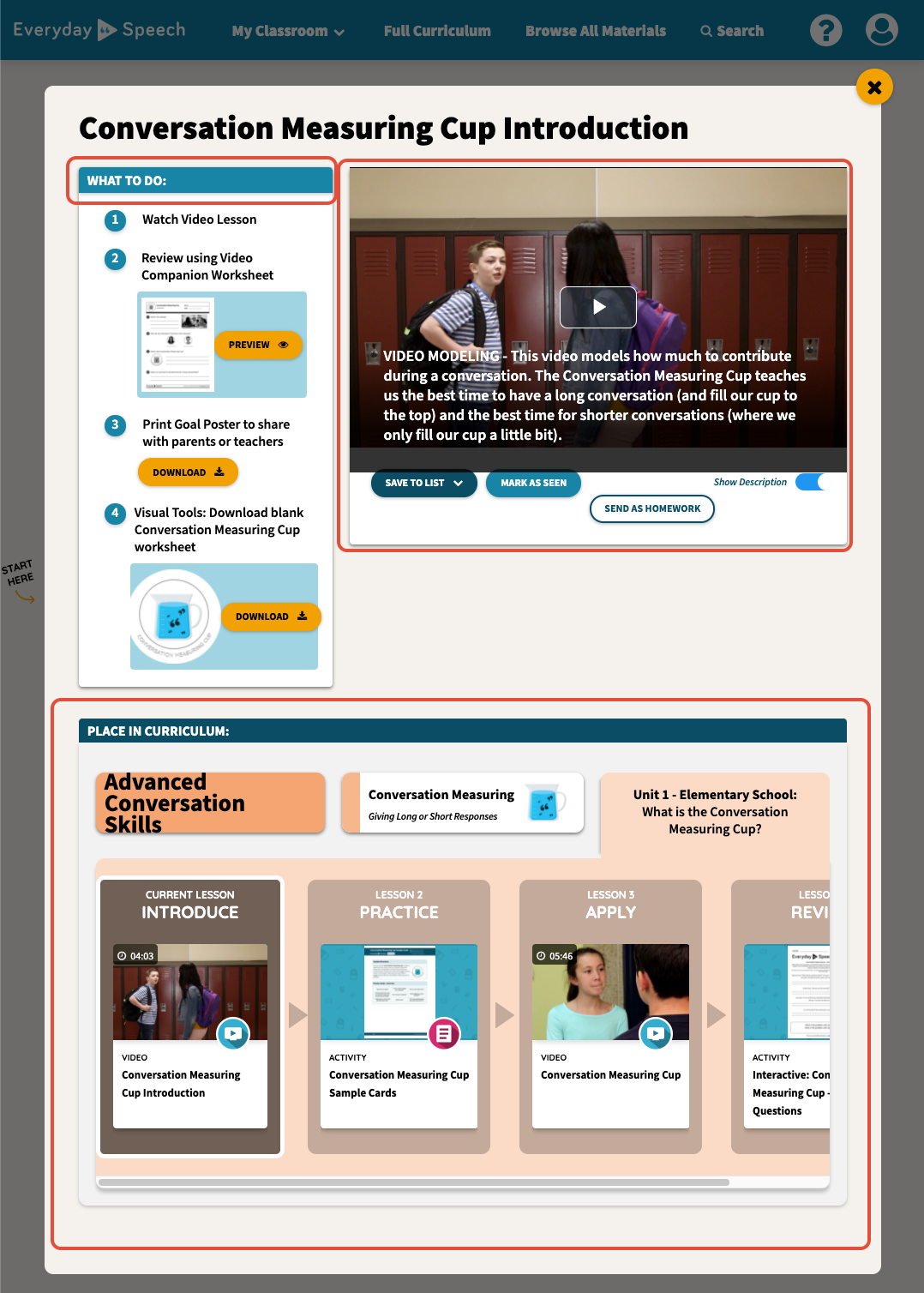 ---
Some materials may not be part of a pre-made lesson unit yet. These won't have a What to Do and Place in Curriculum section in their Content Popups. However, you will still be able to save these to your lists, mark them as seen and send them as homework!