Looking to send materials home to reinforce skills learned in the classroom? Or maybe you want to show parents or other educators what you have been working on with your learners? Sharing materials has never been easier with our magic links - no student or parent account needed!
Note: if you are under the Basic plan, you'll notice you have a limit of 2 homework links a month. The Premium plan comes with unlimited homework links. If you are interested in upgrading to the premium plan, please see this article.
---
If this is your first time logging in, you may want to follow along with our Everyday Speech expert to learn how to send materials home!
To share a piece of material, simply click the button labeled Send as Homework on any material in the platform under the Social Communication Curriculum. You can find this button in the Browse All Materials view, on your Saved Lists or on the Material itself.

When you click this button, you will receive a unique link that will allow the student to open the material and view it at home.
You can share this link with the student via Email, Google Classroom or any other communication tool.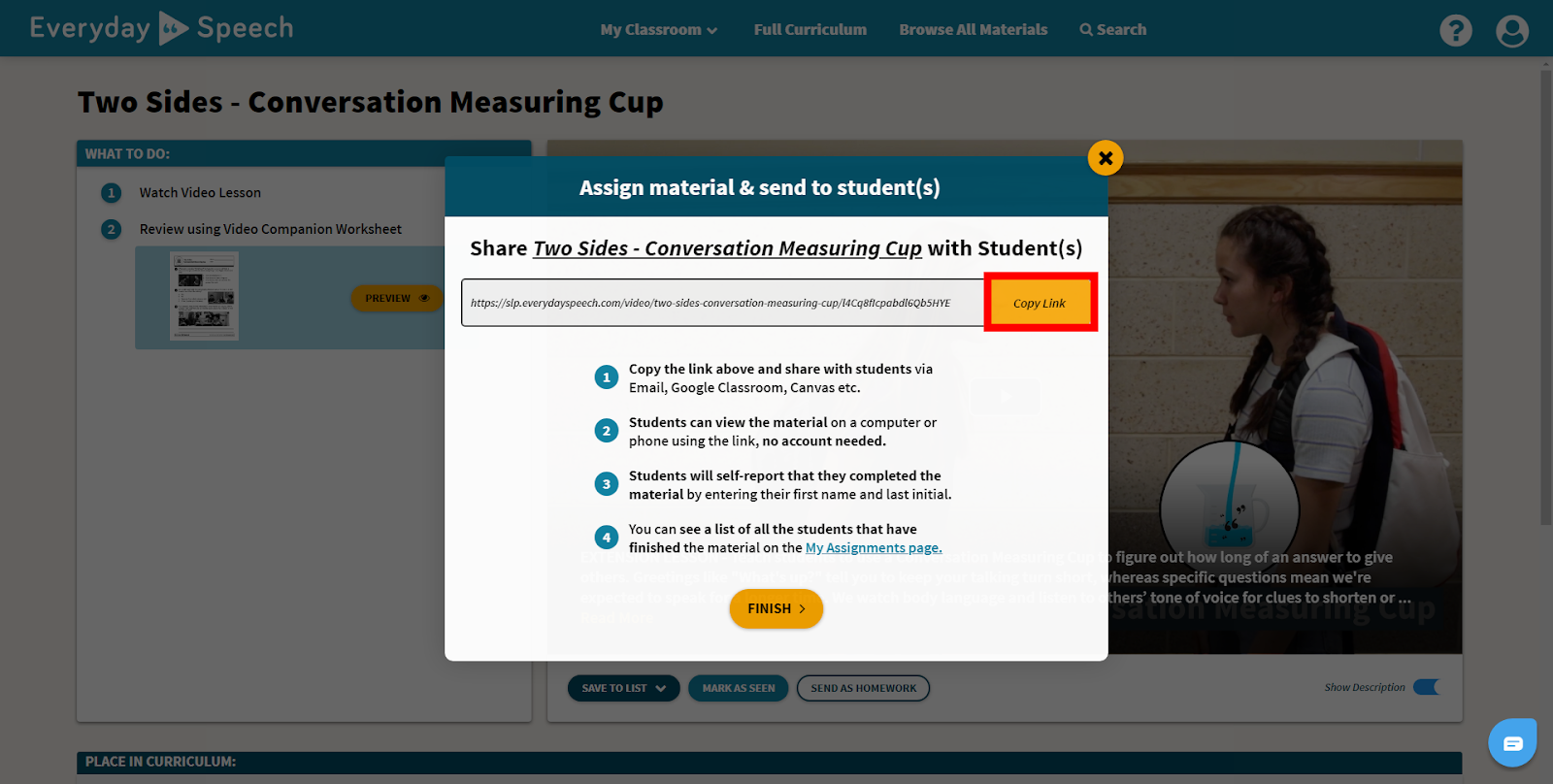 You will only be able to share this link with students by clicking the yellow Copy Link button. Copying the URL from the browser will not share the link, as this code given is a personalized link that is attached to the teacher's account.