Troubleshooting
When the video player is stopping every now and then / loading and then playing/lagging, that means it is buffering. One common form of buffering occurs when your network connection is too slow to stream a video in real-time. If you're connected on a WiFi network, buffering can also occur when your device is too far from the network source (weak signal reception).
To help prevent buffering, you can reduce the file size of the videos in the player bar by lowering the quality of the video. Simply click on the gear icon located at the lower right of the player bar. The lower the quality (definition), the faster the download.
For our purposes, even Standard Definition (SD) is totally fine from a quality standpoint. Full High Definition (FHD) and High Definition (HD) are really only used for movie viewing.
Check out the screenshot below for reference: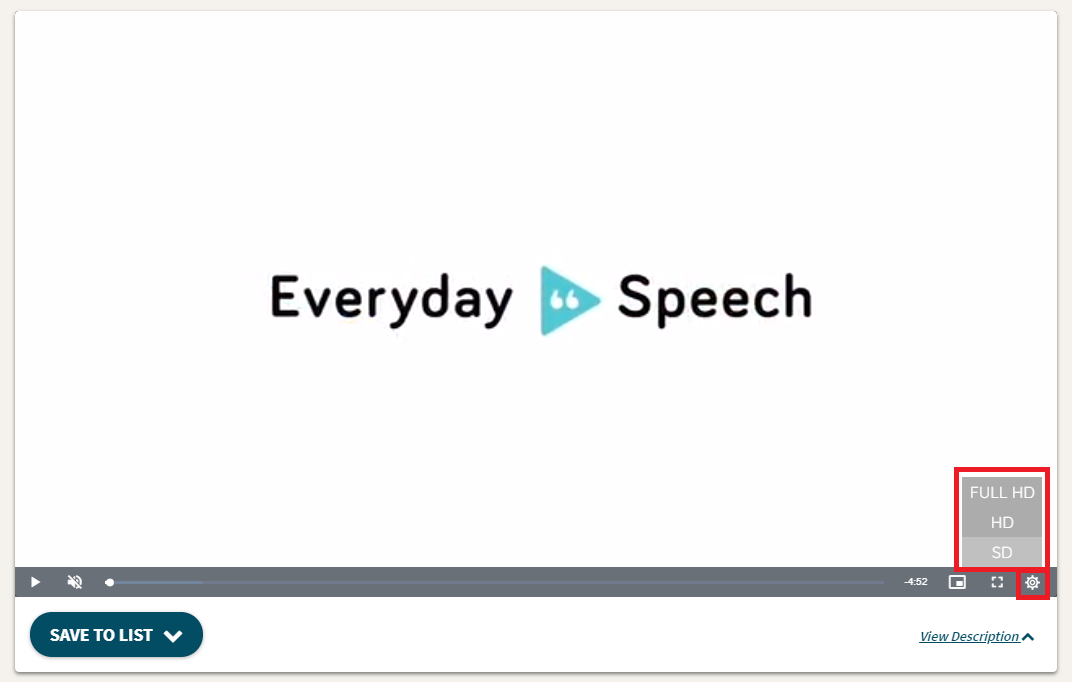 If you continue to experience the same problem even after reducing the playback quality, please reach out to us with the following details:
A screenshot or video of the video player showing the described behavior. Please be sure the screenshot includes the top portion of your browser window. Click here if you don't know how to take one and attach it to your support ticket.
Your computer specs. Just click here and hit the blue 'Send Email' button.
Please note: if you are using Internet Explorer, this browser was retired back in June 2022, and is no longer being supported.
If Internet Explorer is still your main browser, we would recommend switching to a different browser to ensure your Everyday Speech account functions as expected.