Are you looking to designate a Billing Admin (view-only access) for the Admin Portal?
In order to use the Everyday Speech Admin Portal, you must be a designated administrator for your district account. Please reach out to us at support@everydayspeech.com with any questions.
---
To learn how to create a Billing Admin, please try the interactive tutorial, or follow the steps below!
---
The first step is to open the Everyday Speech Admin Portal and log in.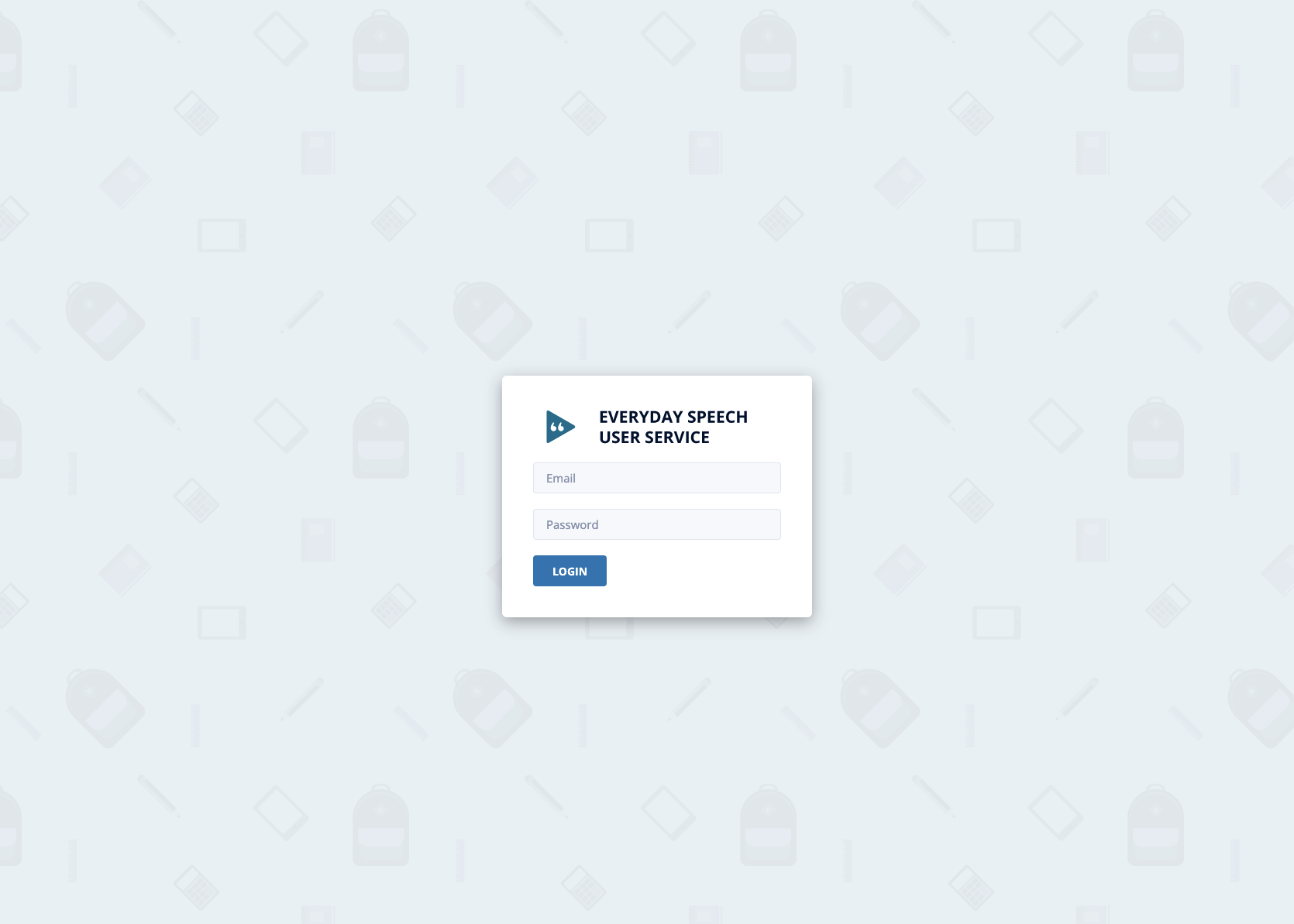 ---
You should now see your Admin Portal dashboard. Click on the button that says Add Users.

---
Next, make sure that the Role selected is BillingAdmin. If you have assigned all your licenses, BillingAdmin will be the only option.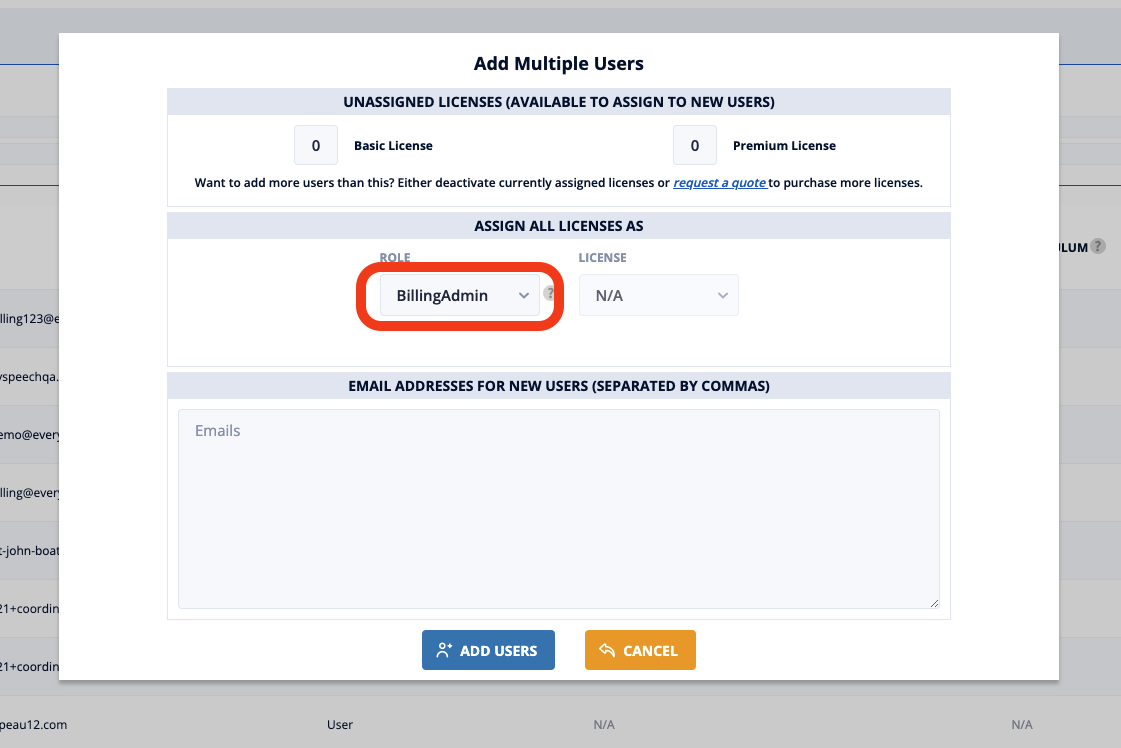 ---
Enter the email address of the Billing Admin, and click Add Users.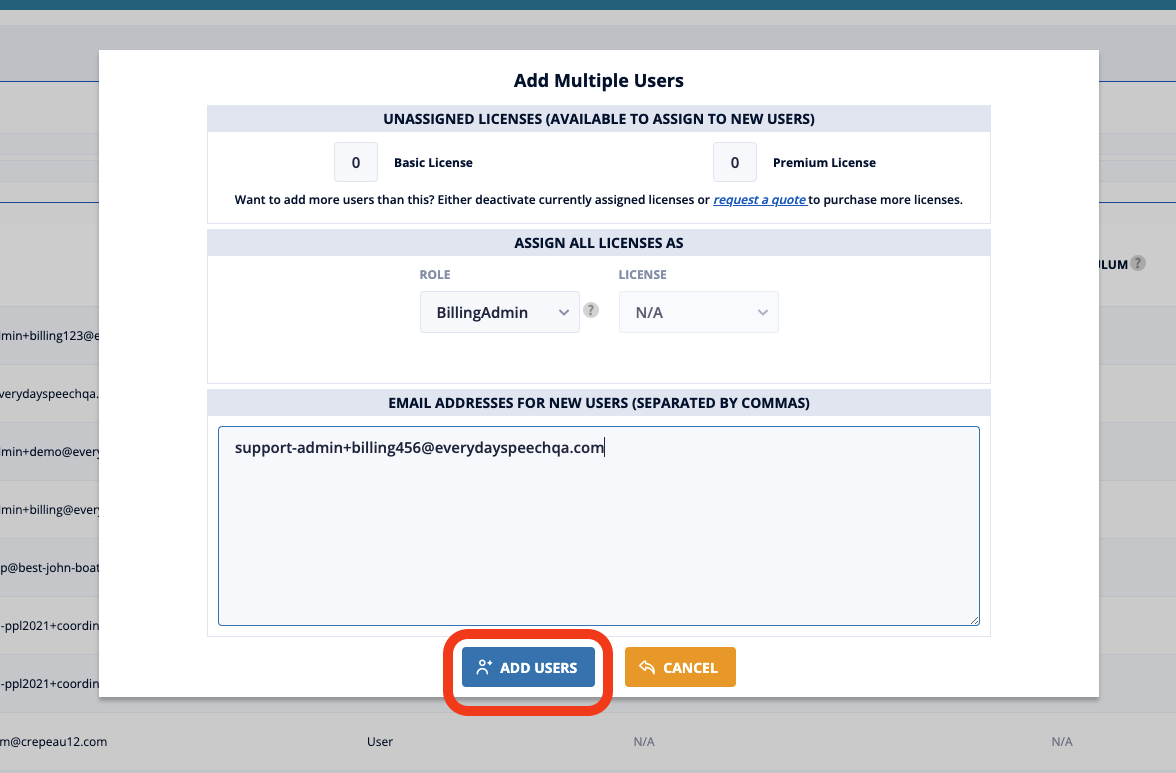 ---
Click Okay.

---
Please note: you must now set the password for the Billing Admin.
Click on the right-pointing arrow, under the Actions category.


---
Scroll down to User Password, enter the Billing Admin's password.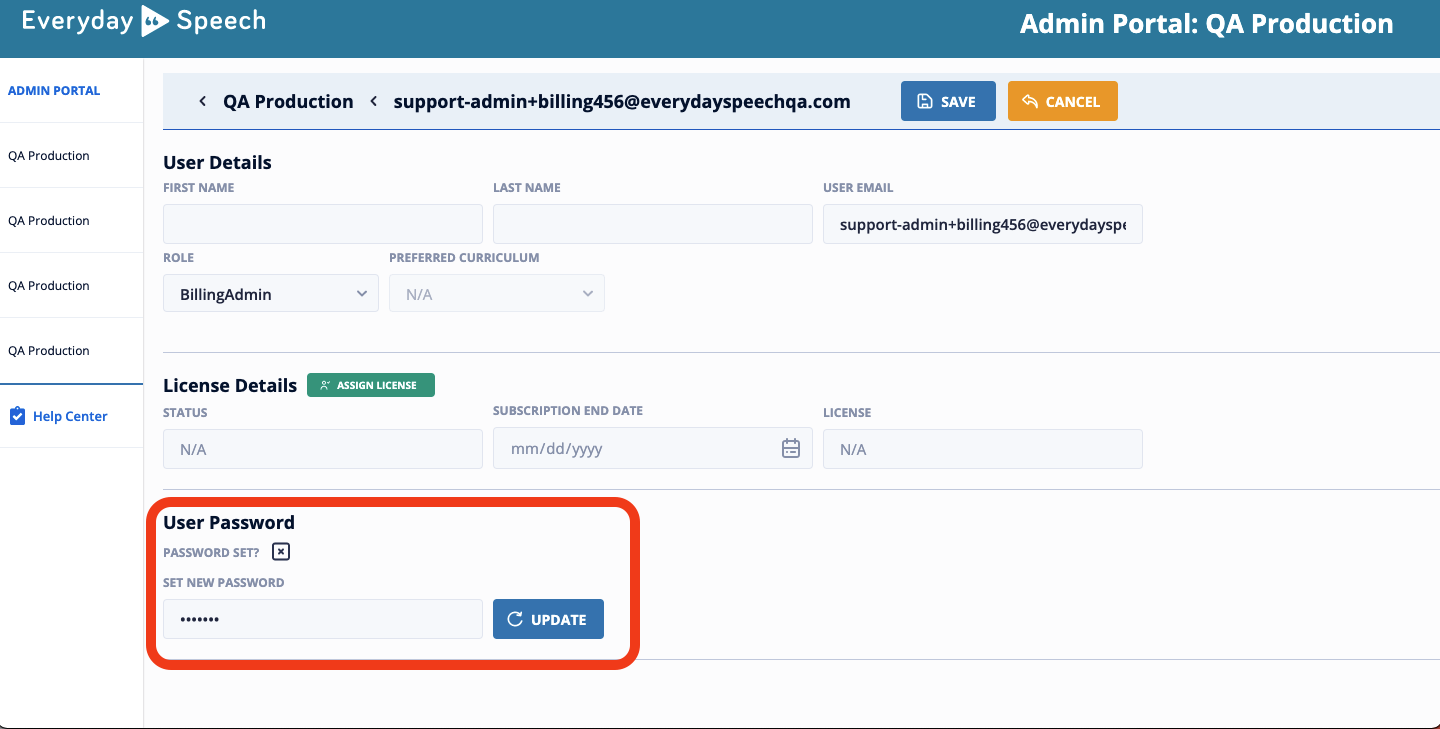 Click Update.

---
Click Save to save the changes.