Use our Saved List feature to keep your favorite materials in one place!
Saved Lists
When you are working on our SEL lessons with your students, you will discover that some materials make a great impact on your class! You may want to come back to those materials another day, but do not want to sift through our Units and Lessons to do so.
Our Saved List feature makes coming back to your students' favorite materials easy, with no prep required!
To learn how to create a Saved List in our SEL curriculum, try the interactive tutorial or follow the steps below!
Here's an interactive tutorial
---
To save a material from within a Lesson, click on the Lesson which has materials you would like to save.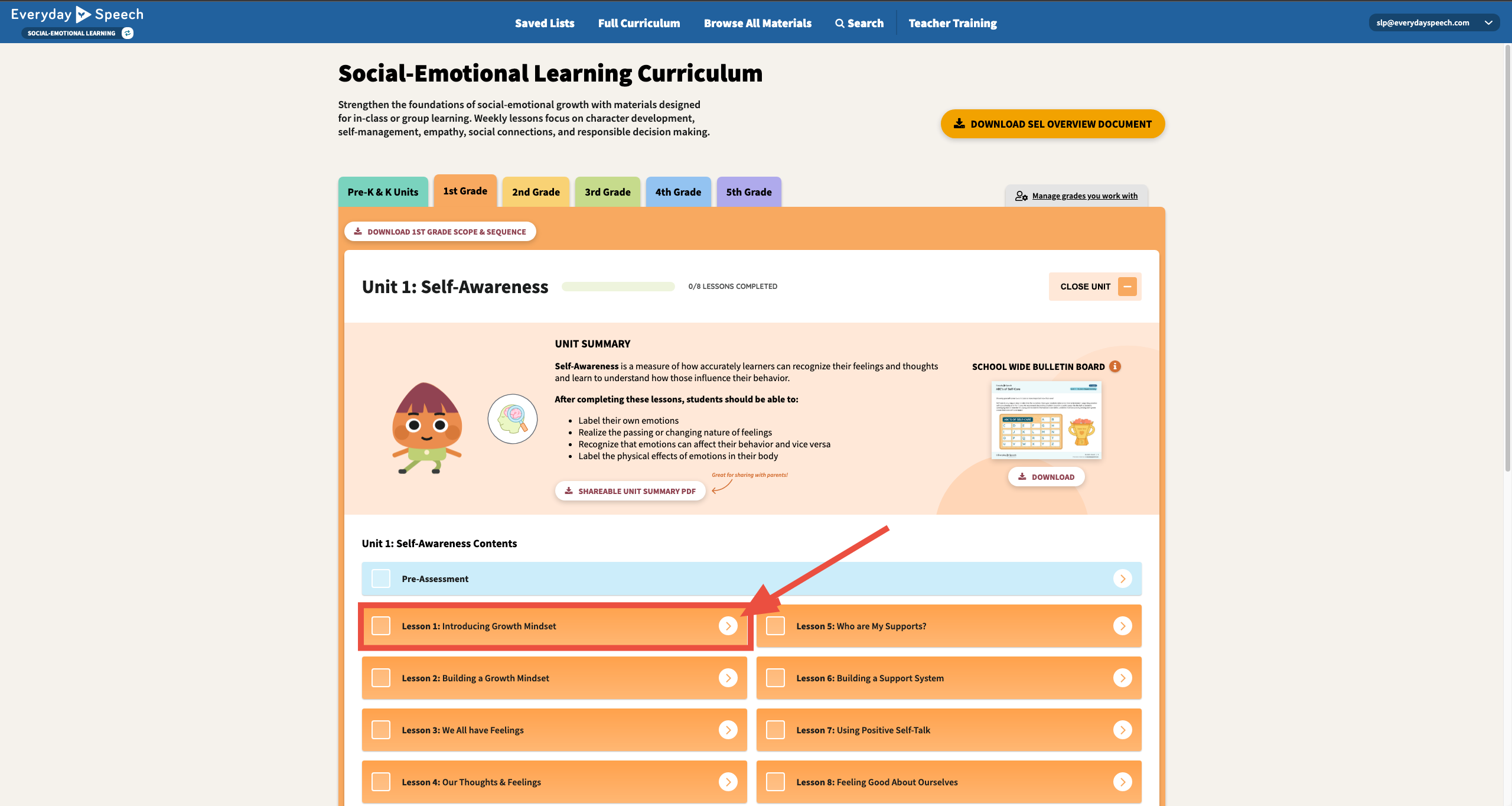 ---
Click Lesson for Students.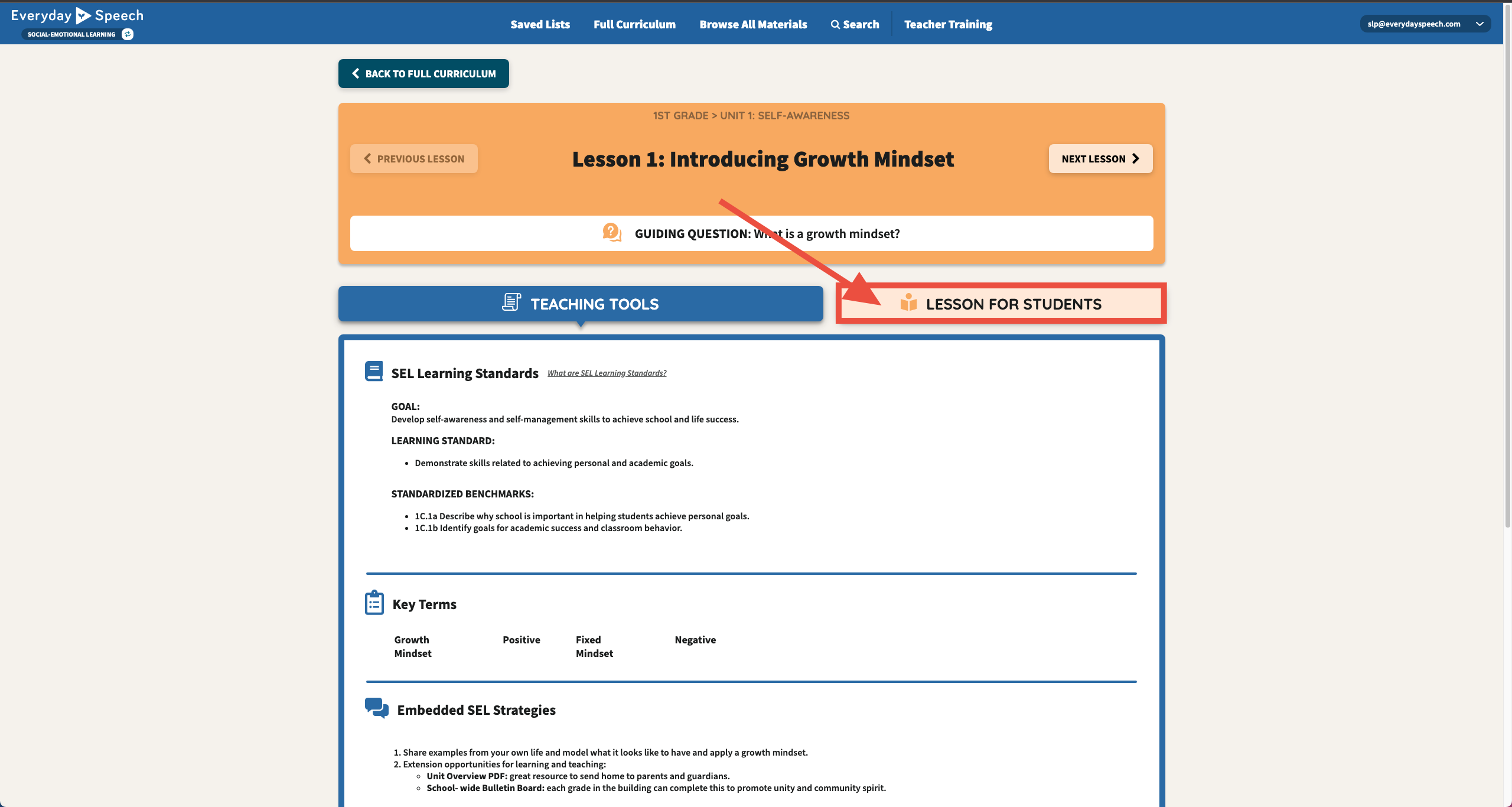 ---
Click the material you would like to save, then scroll down and click Save Material To List.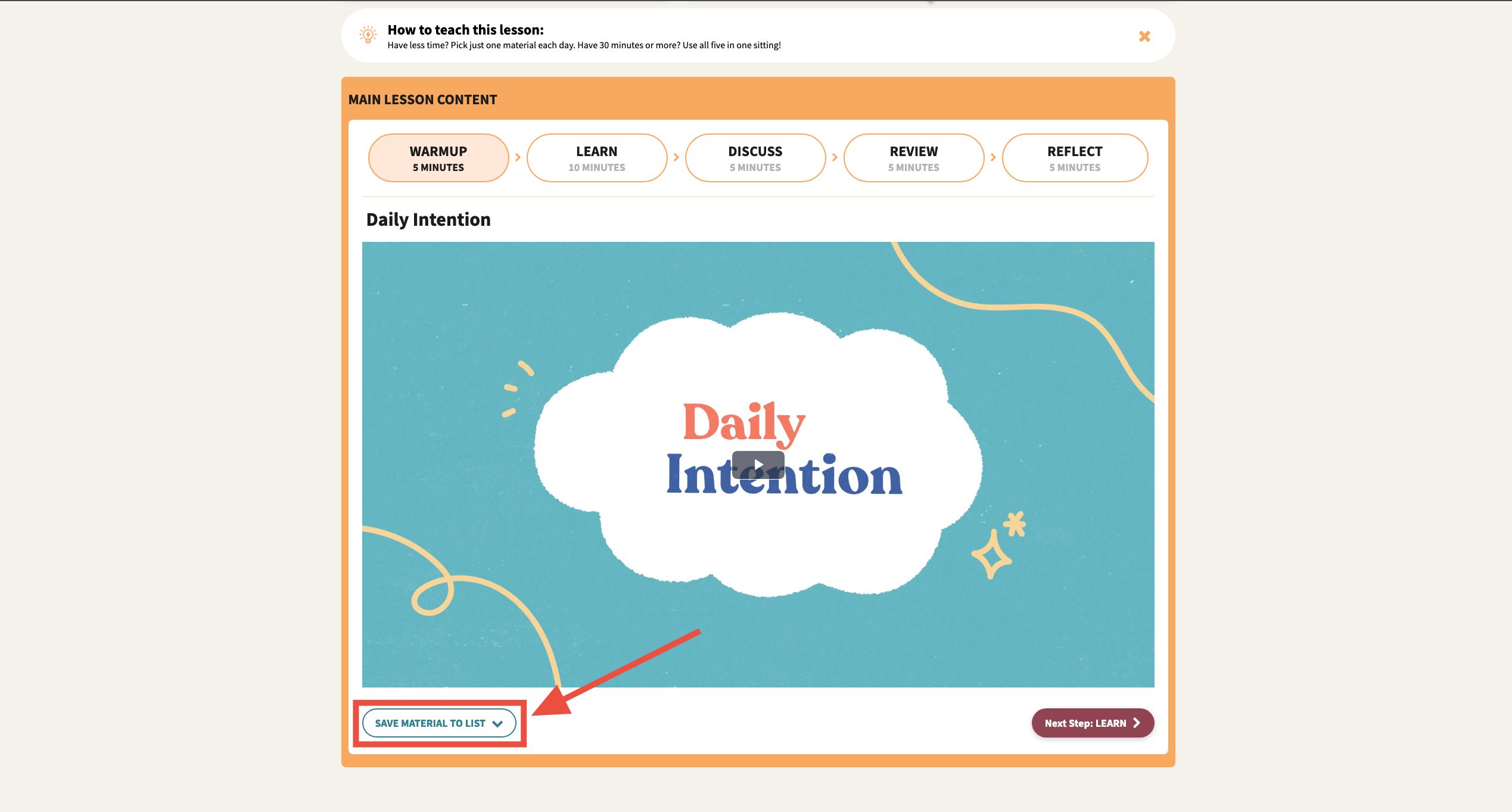 ---
From here, you can choose to create a new Saved List by typing the name of your new list, and clicking Create New List.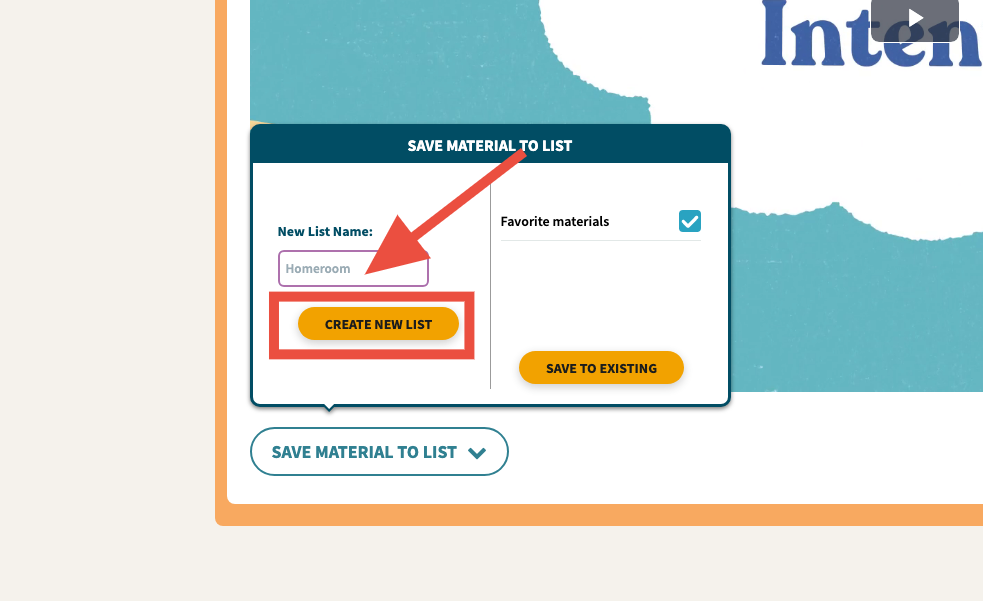 ---
You can also add the material to any of your existing lists by clicking the checkbox next to the list name, and clicking Save to Existing.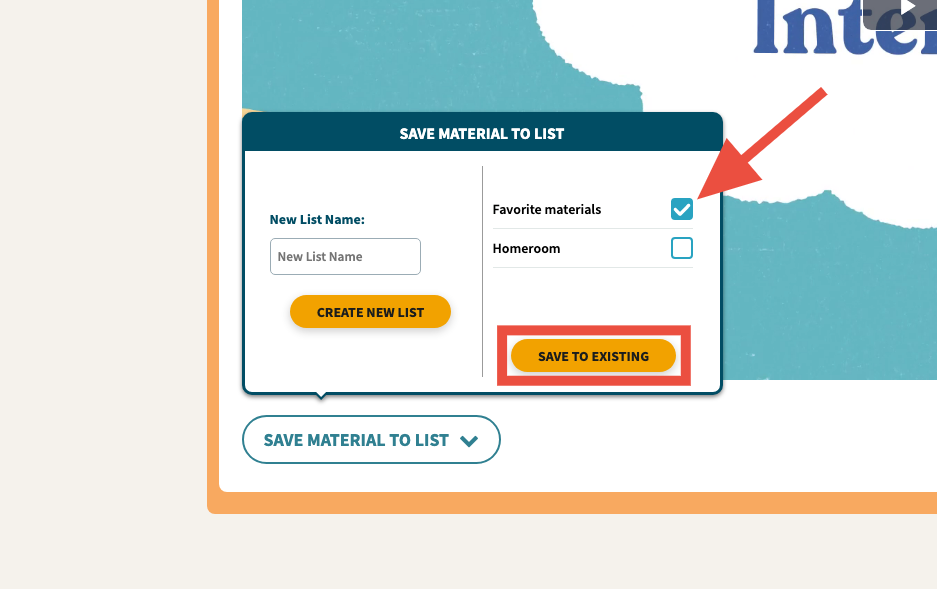 ---
If you are looking for materials regarding a particular topic, we have you covered! Simply use our Browse All Materials feature or Search feature to find materials without clicking into the lessons.
Once you find the material you want to add to a Saved List, click Save to List.
Browse All Materials: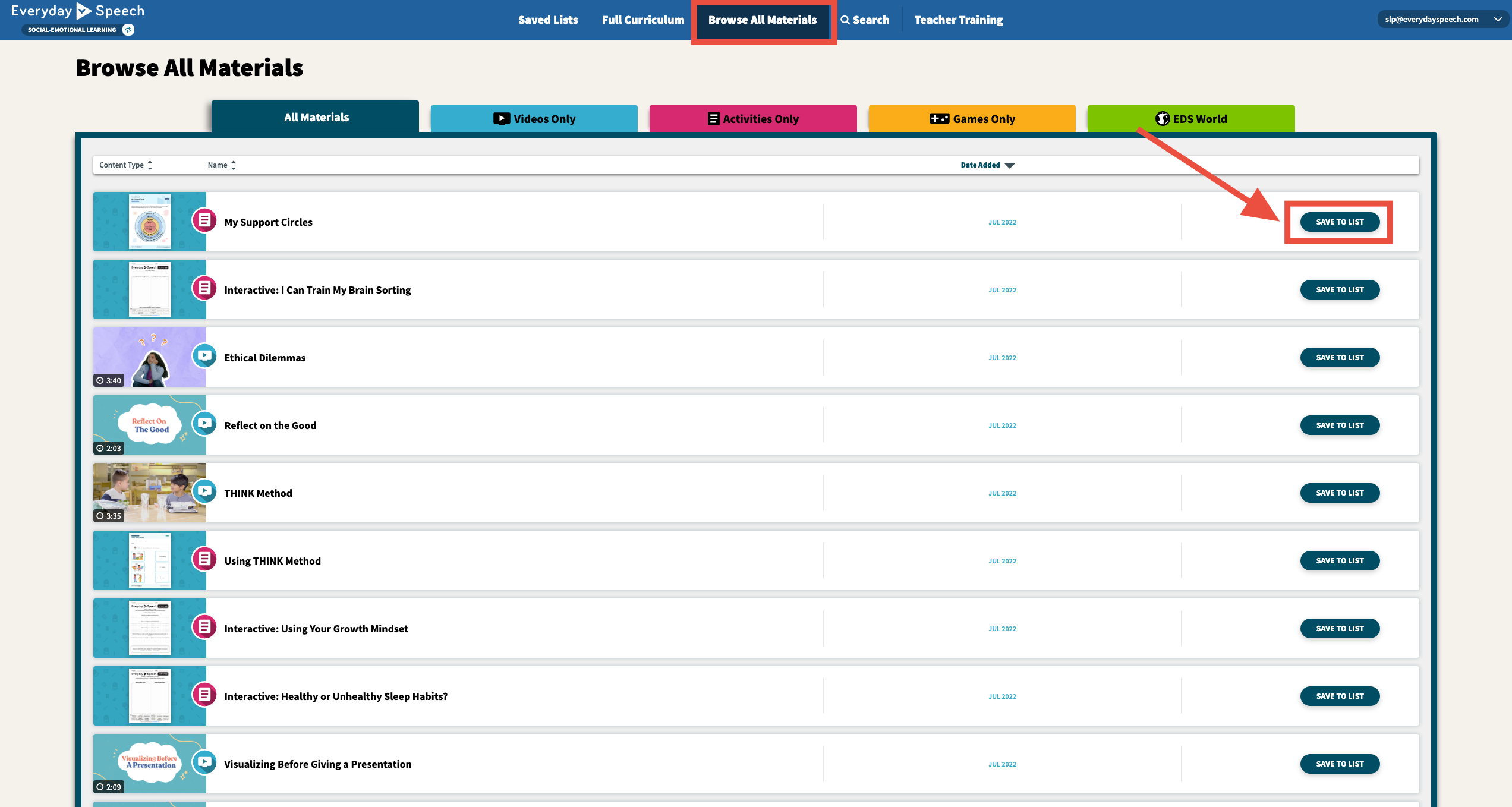 Search: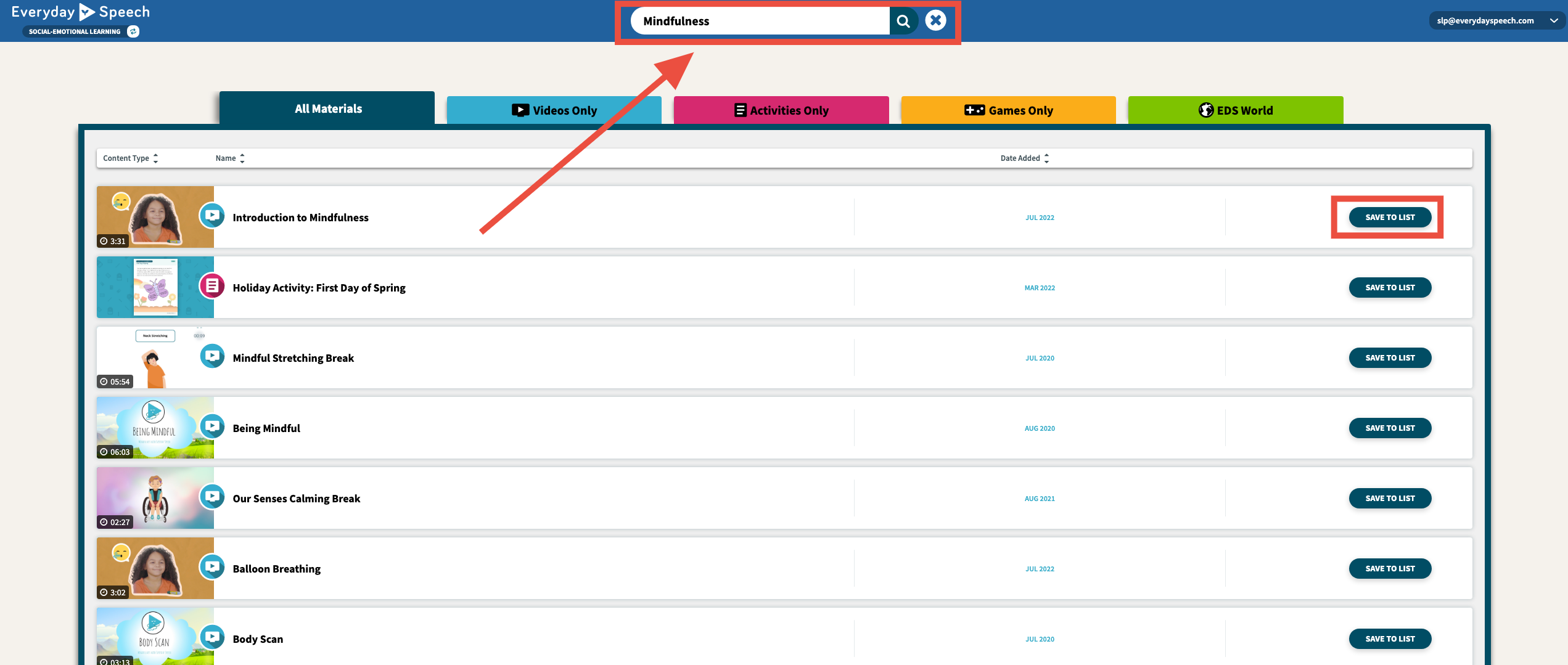 ---
You can then either create a new list, or save to an existing list.
---
To see your Saved Lists, click on Saved Lists in your blue navigation bar.