This article is only for credit card customers whose subscriptions were purchased directly through our website. If you purchased your subscription through the iOS App Store, please visit https://support.apple.com/billing .
---
Put your subscription on hold, but need access to the platform sooner than you had thought? No worries! You can manually resume your subscription through the online Billing Portal.

If you would like to make any changes to your subscription plan before resuming it, please reach out to us here.
---
To learn how to resume your subscription, try the interactive tutorial or follow the steps below!
---
First, log in to the Social-Emotional Learning Platform and click on View Billing Portal.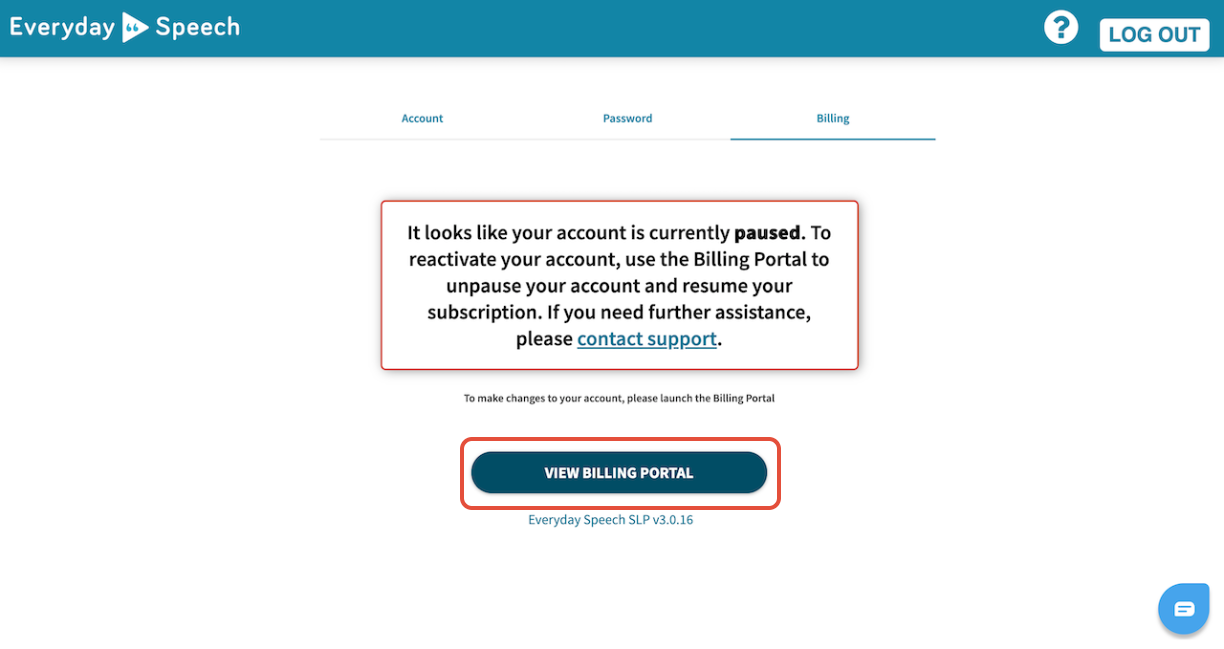 ---
Once inside the Billing Portal, click Resume.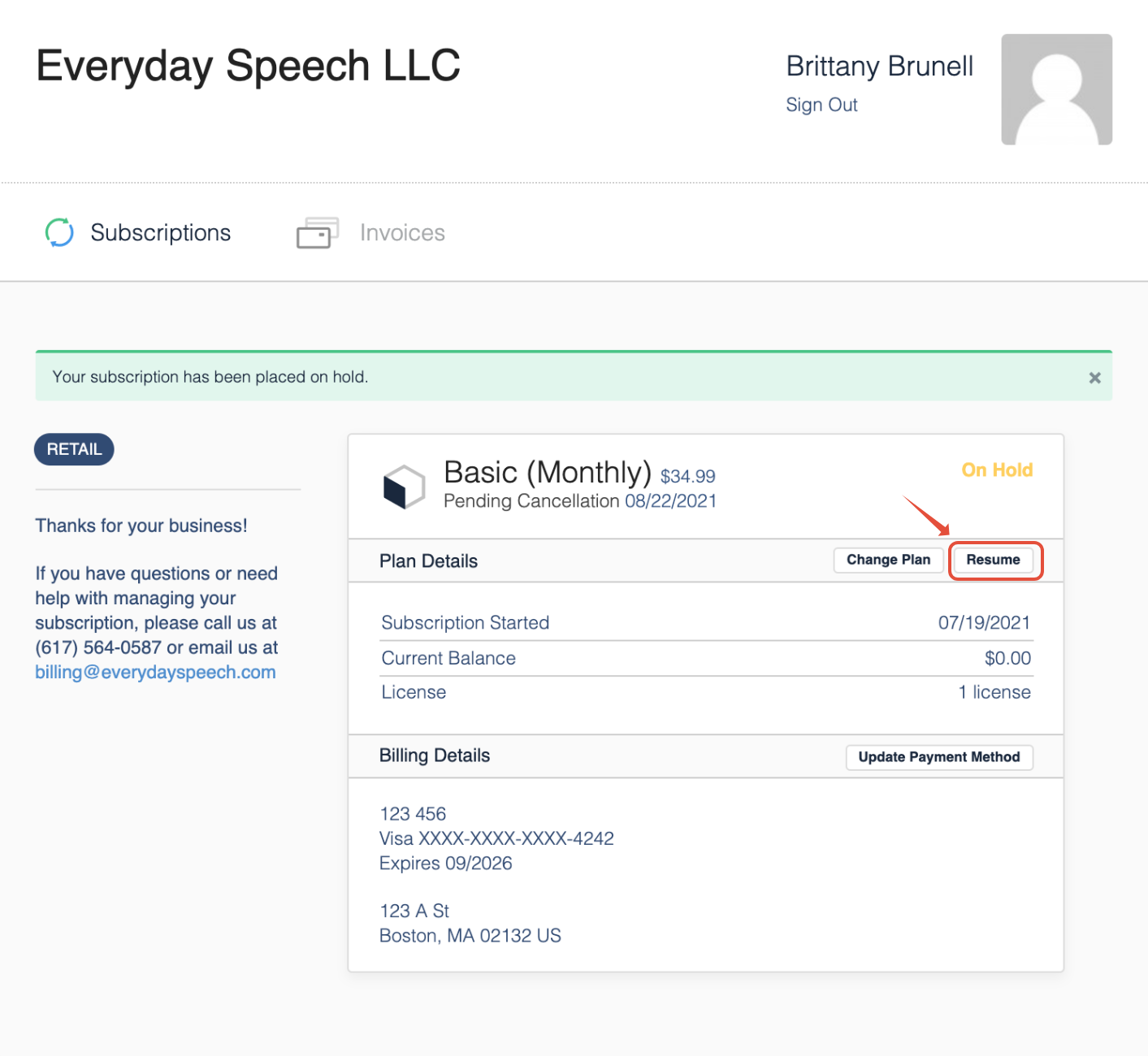 ---
Your subscription will resume immediately once you click OK. Please note that if you are resuming your subscription after your original billing period, you will be charged immediately.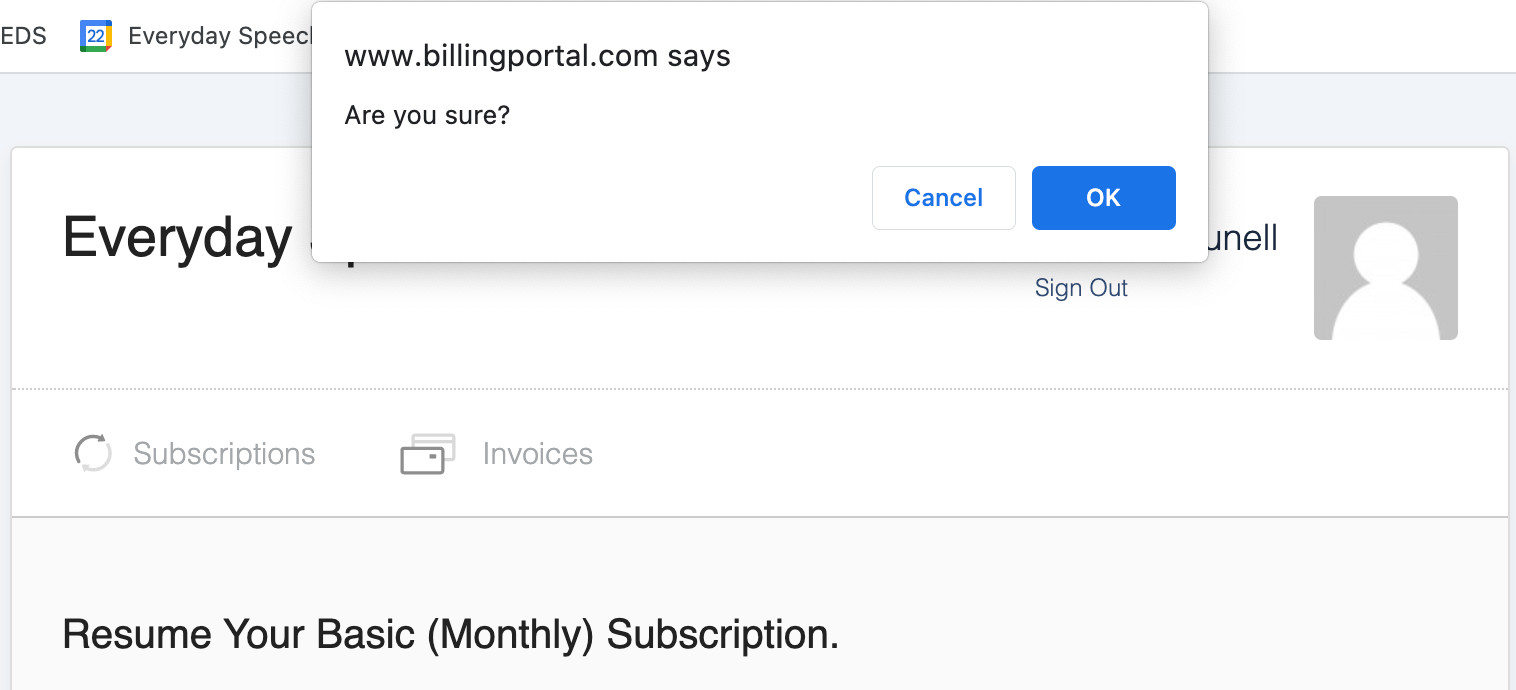 ---
Welcome back! Your subscription is now Active!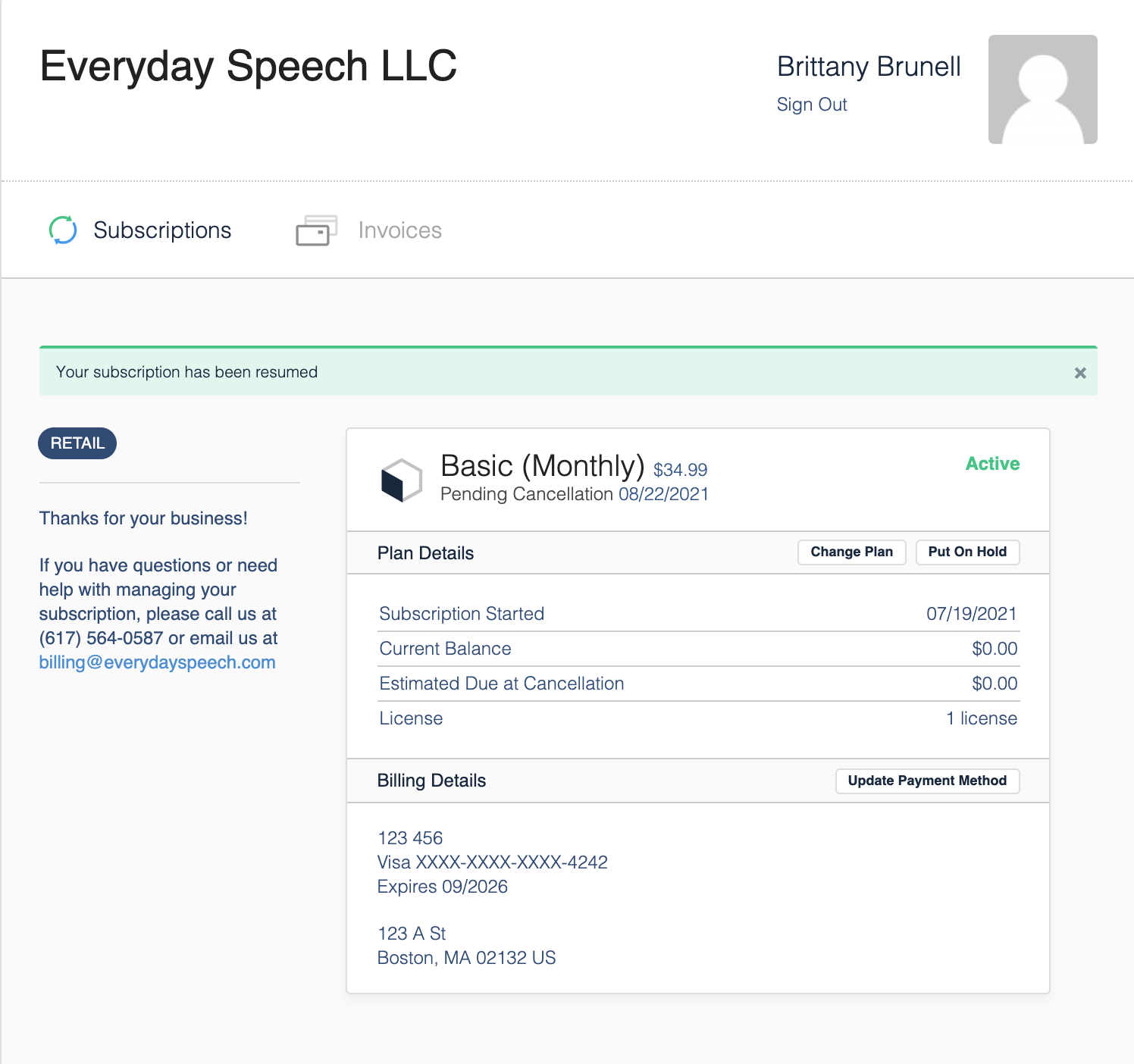 ---
If the materials shown do not reflect the changes, please click on the user icon on the top right of the page to log out, and then log back into your account. If the issue persists, please reach out to the Support team for assistance.